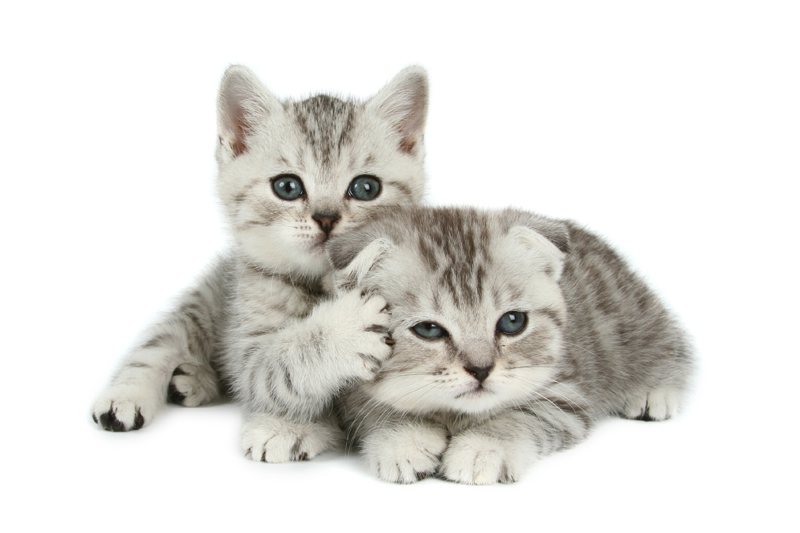 Here are some frequently asked questions regarding cats, cat care and cat adoption.
How do I know if a cat is the right pet for me?
Ultimately you are the only one who can answer this question. There are some questions you should ask yourself before making this important decision. First and foremost, do you love cats? If so, then you need to consider whether you have the time and money to properly care for a new cat.
More info:
Adopting a Cat or Kitten
Where should I look to adopt a kitten or cat?
I think the best place to look is at your local shelters and rescue groups. We found three of our four on
Petfinder.com
- a searchable database of shelters and rescue groups. You can also check with your local veterinarian or animal hospital, many times they will know of available cats.
More info:
How to Help a Homeless Cat
Should I choose to adopt a kitten or an adult cat?
There is no wrong answer, but you should definitely consider adopting an adult cat. Kittens are wonderful and need homes, too, but many who only think about adopting a new kitten often overlook adult cats.
More info:
Advantages of Adoption an Adult Cat
Tips When Adopting an Adult Cat
What is the best way to introduce a new kitten or cat to my other cats?
I don't know if it's the best way, but we've always used the same method (explained in my article below) and never had a real problem. The most important thing to remember is there will be an adjustment period for all kitties involved.
More info:
Introducing a New Cat into a Multi-Cat Household
My cat isn't eating, what should I do?
Contact your veterinarian right away. Lack of appetite can be a symptom for many illnesses, so your cat will need to be seen by a veterinarian to determine the cause.
Why is my cat eliminating outside the litter box?
There are many reasons why cats won't use the litter box. Some cats don't like certain cat litters, or won't go in the box if it's too dirty. Oftentimes a cat will go outside the box if there is some health issue going on. First, make sure you are keeping your litter box clean enough for your cat. Next, try a different litter. If these don't work then seek medical attention for your cat to see if there is an underlying health issue.
More info:
Litter Box Issues - Medical Problems
Litter Box Issues - Behavioral Problems
*
Note
: For any medical issues please contact your veterinarian. Many symptoms (such as lethargy, lack of appetite, weight loss, vomiting, diarrhea) can signify more serious health issues like chronic kidney failure, hyperthyroidism or cancer.
Have a question? Contact me using the form
here
.
©
Melissa Knoblett-Aman
You Should Also Read:
Cat Adoption
Cat Health and Care


Related Articles
Editor's Picks Articles
Top Ten Articles
Previous Features
Site Map





Content copyright © 2022 by Melissa Knoblett-Aman. All rights reserved.
This content was written by Melissa Knoblett-Aman. If you wish to use this content in any manner, you need written permission. Contact Melissa Knoblett-Aman for details.