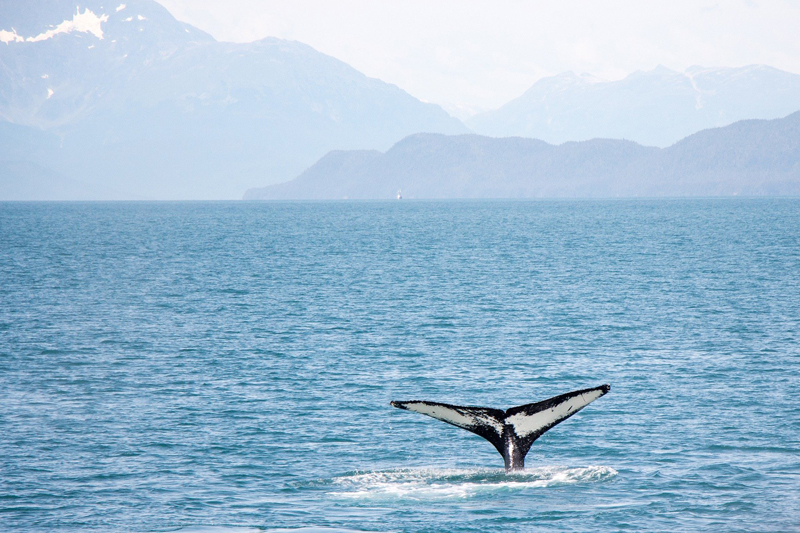 Here are some interesting well known and not so well known facts about Alaska in general.

Alaska was derived from the Aleut word "Alyeska" which means "Great Land".

It is one-fifth the size of the total land mass of the continental United States. Imagine Manhattan has only 14 people; then it would match the people per square mile of Alaska.

Mt. McKinley is the tallest mountain in North America at 20,320 feet. It is one of the 20 tallest mountains in the United States, 17 of which are in Alaska.

The Yukon River is almost 2000 miles long, and one of over 3,000 rivers in the state. Makes for plenty of room for fishing and boating!

The state land mammal is not the bear as you may think, but the moose. They are the largest member of the deer family and can be found throughout Alaska, even walking the streets of Anchorage!

In a land known for its cold temperatures, it's hard to imagine temperatures above 100 degrees Fahrenheit during the summer, in Kobuk Valley National Park, 40 miles above the Arctic Circle.

As for the coldest temperature ever recorded; that belongs to Prospect Creek, north of Fairbanks. It was minus 79.8 degrees Fahrenheit on January 23, 1971.

A common misconception is that less than twenty percent of the roads are paved in Alaska. In truth, almost half of the states' roads are paved within the highway system.

I heard a joke the other day…"How many guys from Alaska does it take to screw in a light bulb? None-we don't have electricity!" (Actually, they do.)

Did you know that it is believed that the first Europeans come to Alaska via the Bering Land Bridge in the Far North Region? This was a strip of land (now under water) that connected Asia and Alaska prior to the last Ice Age!

During World War II, the Japanese occupied American soil on two Aleutian Islands before American and Canadian soldiers re-took them in 1943.

There is a town in Alaska named Chicken. Yep, and I've been there.

Alaska is known for its GOLD! But did you know that Alaska has the largest silver and zinc mines in the United States?

Oil, oil, and more oil is available in the state of Alaska. The state also contains close to half of the nations coal reserves.

The state motto is "North to the Future". Maybe that is one reason that we are so drawn to this northern state. We spend every day of our lives, if we're smart, looking forward to the future.

You Should Also Read:
More Fun Facts on Alaska


Related Articles
Editor's Picks Articles
Top Ten Articles
Previous Features
Site Map





Content copyright © 2019 by Dawn Engler. All rights reserved.
This content was written by Dawn Engler. If you wish to use this content in any manner, you need written permission. Contact Deb Frost for details.