Reskinning Your Character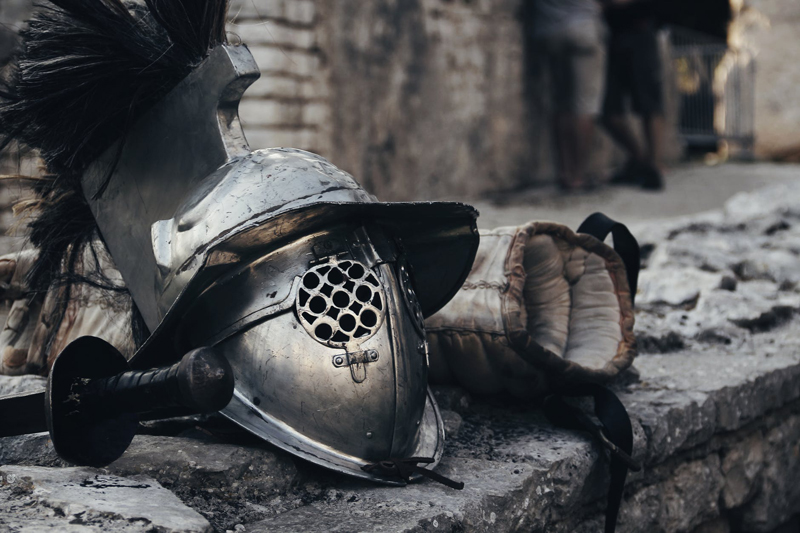 One of the things that really struck me about Gamma World was how wide-open it was. The core rule book contained barely any out-and-out descriptions of characters, powers, or weapons. A general run down of most everything was given, and then the player was instructed to fill in the blanks for herself. The players pick the size class of weapon they wish to use, and can then describe it any way they wish, within the general guidelines of the class. Players pick origins with general traits, and then describe how those two origins mingle to create their own one-of-a-kind character. I fell in love with the intense customizability of the game immediately. But what about customization when it comes to games with more detailed books?

Role Playing Games are by nature closely tied to imagination. The whole point is to make up a character for yourself to play through the adventures. Some rule books try to create rules, stats, and descriptions for every possible item, weapon, and circumstance you could possibly conceive of. Some, like Gamma World, admit they can't, and leave a lot of it up to you. However, just because the game you're playing already has descriptions of spells, for example, doesn't mean you can't stretch your imagination a bit and change the description to better fit your own, unique character.

This is sometimes referred to as "reskinning" your character. You're still using the rules and the information given to you by the creators of the game, you're just tweaking it a bit. In Dungeons and Dragons 4th Edition, for example, you're still playing a wizard, but for role-play purposes you've chosen to theme all of your spells as ice or frost related. Therefore, at level one you might chose to take Ray of Frost (in keeping with your theme) and Magic Missile, but instead you call it "Gobbet of Ice" and describe it as follows: "you conjure and hurl a hollow ice shard filled with freezing cold water which shatters when it impacts your foe, causing cold damage." Then you use the same stats for damage, range, attack type, etc. That way it's still balanced fine as a level one spell, but it has a great homegrown, personal touch that ties in with the character backstory you worked so hard at creating.

This simple personalization tactic can be applied to nearly any class and power, though it's always best to check with your GM. He or she may even be able to help guide you in your customization, and help make sure the newly described powers remain balanced. I encourage you to try this, with your GM's support. It can really make playing your character a lot more fun and engaging, and really makes a campaign memorable!


Related Articles
Editor's Picks Articles
Top Ten Articles
Previous Features
Site Map



Follow @rpgbellaonline
Tweet





Content copyright © 2022 by Margaret Dorraine Baines-Turberfield. All rights reserved.
This content was written by Margaret Dorraine Baines-Turberfield. If you wish to use this content in any manner, you need written permission. Contact Leif Sutter for details.