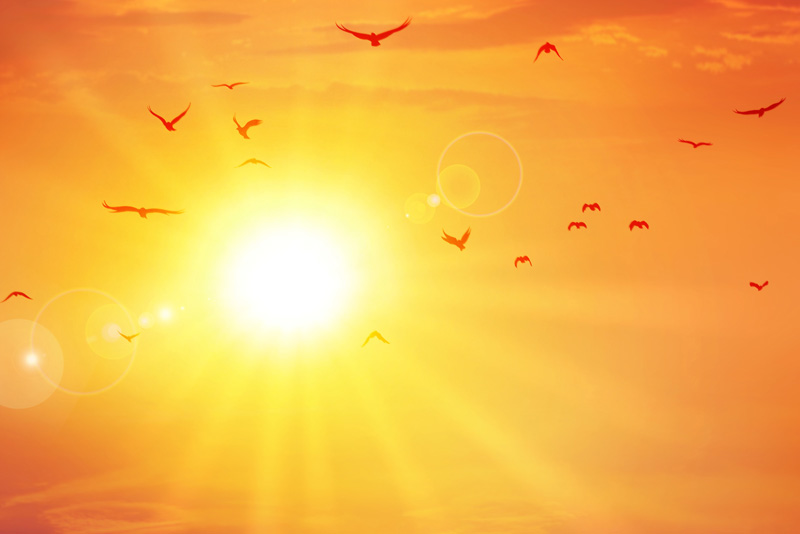 You may remember the story of Sapphira, in the Bible. She was put to death for lying. Her husband had tried to deceive the disciples about the sale of some land and God put him to death for lying to the Holy Spirit. Several hours later, Sapphira showed up, unaware of her husband's death, and testified to the same lie. God put her to death too.
It isn't easy to live as a Christian in a world that honors sin. How far does loyalty go? Should Sapphira have exposed her husband as a liar? Should a wife, out of respect for her husband, fall into the same pit of deceitfulness? When is it that she, or anyone, must stop and say, "This crosses the line. I can't live as Jesus commands and go any further."
Paul, in the book of Ephesians, reminds us that as Christians we are to put off our old self - stop living in the habits we acquired before we accepted Christ. We are to put on the new self, created to be like God in true righteousness and holiness. Paul says, because of that, we must do away with falsehood and speak truthfully.
Almost a thousand years before Paul taught, Solomon included a lying tongue, a deceiving heart and a false witness in a list of six things that God hates.
In our world, today, we don't need to worry about the kind of penalty that Sapphira suffered. Rarely is anyone put to death for one little lie. Isn't it very common to bend the truth to cause events to turn out in our favor? However, when we practice deceit, the Bible tells us that we are separating ourselves from our God. He does not tolerate sin. Not only is it a sin to lie, it means that we are taking matters into our own hands. We are trying to force circumstances to turn out in the way we choose. This leaves no room for God to work on our behalf. By being completely honest, no matter the circumstance, we trust God with the outcome. We put our future into His capable hands.
We are constantly bombarded with the worldly message that we have to make our own luck and we must fight fire with fire, but God says that He has plans for us. They are for peace and not disaster. They are of hope and a future. Jeremiah 29:11
Read more about
Sapphira and Ananias
.
You Should Also Read:
Christian Living in Two Questions
What to do About Envy
Eight Things God Loves


Related Articles
Editor's Picks Articles
Top Ten Articles
Previous Features
Site Map



Follow @LynneChapman
Tweet





Content copyright © 2022 by Lynne Chapman. All rights reserved.
This content was written by Lynne Chapman. If you wish to use this content in any manner, you need written permission. Contact Lynne Chapman for details.