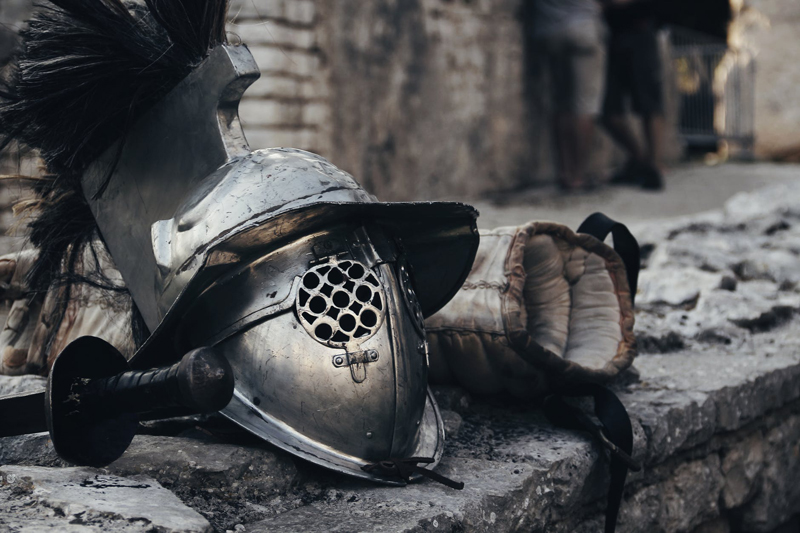 Character sheets for dice-oriented games look like a huge collection of random numbers to most newbies. What's with the modifiers and why are dice a part of a game simulating life, anyway? It's not like we roll a twenty-sided die in order to decide if we'll make it home safely driving a car. In a sense, we actually do, though not literally. There are outside agents at play in our lives. Other people, our own skill levels and randomness. What games might be like without dice, human error, personal skill and how these synthesize into probability are all important to consider.

First, let's examine what games without dice might look like. I used to frequent role-playing stories on an internet forum. Here everything was narrative – no dice were involved in play and everyone decided just how skillful their character was and when they made a mistake, such as getting hit or falling. Through a tactic that's come to be known as auto-hitting or "god modding," some people were incredibly wont to let their characters fail at anything. Very quickly I found that most people don't want their avatar to be anything less than supreme, even to the point of being virtually inhuman.

Face it – we're human and we all make mistakes. Excellent basketball players miss their teammates entirely when passing the ball and seasoned musicians miss their cue, both despite years of practice. Role-playing games are designed to simulate some aspect of our environment and lives, whether that's a high imagination fantasy with invocations and magical weapons or a low fantasy war game with guns and historically accurate battlefields. Part of this simulation is probability – the chance that we'll succumb to human error and occasionally flop, big time.

Of course, my skill with a baton will dictate not only how often I hit my mark but also how often I may drop my weapon. This is where an individual's numeric modifiers come in. When creating a character who uses nunchukus, their expertise may be backed up by their character sheet. In some systems, such as Dungeons and Dragons, this is very simply modeled where weapons are concerned; Either a character is proficient with a weapon or they are not. Other systems, like GURPS, have varying levels of skill with things like swords, guns and axes. Skill can vary from weapon to weapon. The greater the skill, the less influence randomness has. Each of these examples also moderates skills such as swimming or sneaking in varying numerical degrees. In order to excel at one skill it is necessary to forgo another – thus both game balance and believably mortal characters are achieved.

Probability, represented by dice, plays a smaller part as the characters grow in skill. As characters spend more time and effort improving themselves their skill modifiers grow. While the novice may have been smacking himself with the flail every other turn, the master does so far less frequently. That same swordsman may have a hard time sneaking, however, and make a lot of noise during his early and late career. Character development through specialization represents the natural human limitations inherent in each of us. The numbers on the character sheet represent skills that character would rather not leave to chance. But remember – even a great ballet dancer will sometimes mistep due to the random nature of life. Happy dice-rolling!


Related Articles
Editor's Picks Articles
Top Ten Articles
Previous Features
Site Map



Follow @rpgbellaonline
Tweet





Content copyright © 2022 by Leif Sutter. All rights reserved.
This content was written by Leif Sutter. If you wish to use this content in any manner, you need written permission. Contact Leif Sutter for details.