5 Ways to Foster Creativity During Busy Times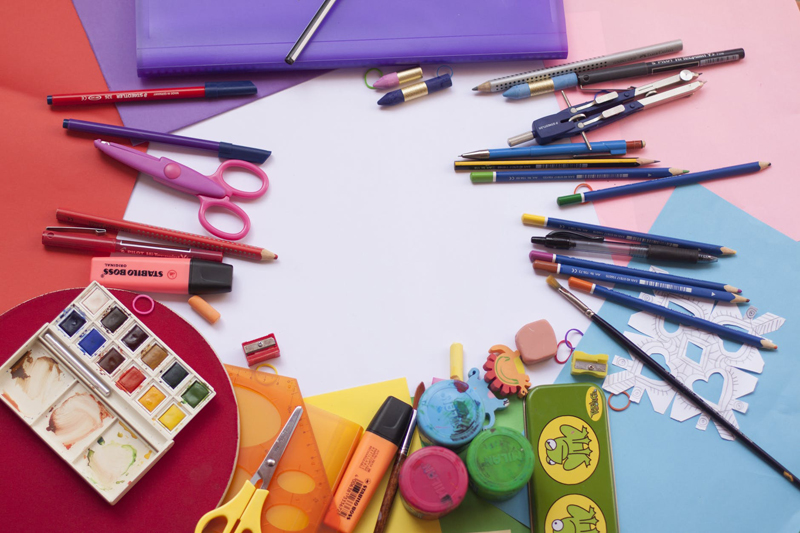 There are times in our lives when we think we can't find time to create. Sometimes this happens around major life events such as getting married, having a child or moving into a home. Another time it happens is around the holidays. How do we keep our creative spirit alive despite the changing seasons in our lives? Is there a way to embrace our creativity despite challenging times or is it just a case of putting stuff aside until a later time when things are calmer?
Below are some tips on how to foster an environment and attitude that keeps your creativity alive even if you are unable to act on it at the present time. These ideas will keep your creativity from going into hibernation when you might just need it most.

Take it easy on yourself.
Don't force yourself to create if you can't at the moment, yet don't get down on yourself either. Sometimes creative people feel flighty if they don't stay with one project or worse yet, don't follow through on ideas. Know that this is a season of change or busyness in your life and that it isn't permanent.

Be ready for ideas anyway.
Inspiration can and will still strike whether you're ready for it or not. If you are worried about not having the capacity to follow-through on the ideas you are having, a simple fix is to carry a notebook or other note-writing gadget around with you. A quick jotting down of the fleeting idea will keep you from stressing out about forgetting it. By writing it down you know that you can come back to it at a later date and that all isn't lost.

Center yourself.
As much as it is possible try to center yourself amidst the chaos. Life changes and busy times can make you feel as if you have come unglued. Centering yourself will bring you back to your creative core. Simple ways to center yourself include meditation, deep breathing, taking a nice bath, or sitting down with your favorite beverage and journaling.

Reframe creativity
Just because you may be a quilter or painter during the easier times doesn't mean that all is lost if you can't find the time to pick up a brush or sew a block. There are other ways to remain creative. Sometimes creativity is noticing coordinating patterns and colors for your wedding party, or deciding on a layette theme for your baby-to-be. If you are lacking energy for a creative project or the time to do so it is quite natural to channel your creativity into the task that is at hand. Even if it is just arranging ornaments on your Christmas tree or wrapping a birthday present in colorful paper.

Small is okay too.
Along those same lines as re-framing creativity, try creating on a smaller scale. If you are an artist who specializes in pencil drawings, try doodling in the corner of your planner to let off a little creative steam. If you can't make a whole painting that is okay! Try something smaller such as a watercolor sketch in a notebook.

It is hard to find the time or even the inclination to create when life takes over but with the above hints and tips you will find that your creativity doesn't need to be neglected. It is all about how you re-frame the activities you are already doing and still remaining receptive to inspiration.



Related Articles
Editor's Picks Articles
Top Ten Articles
Previous Features
Site Map





Content copyright © 2023 by Jennifer Spedowfski-Martin. All rights reserved.
This content was written by Jennifer Spedowfski-Martin. If you wish to use this content in any manner, you need written permission. Contact Jana Taylor for details.