Book Review Occasions by Kate Spade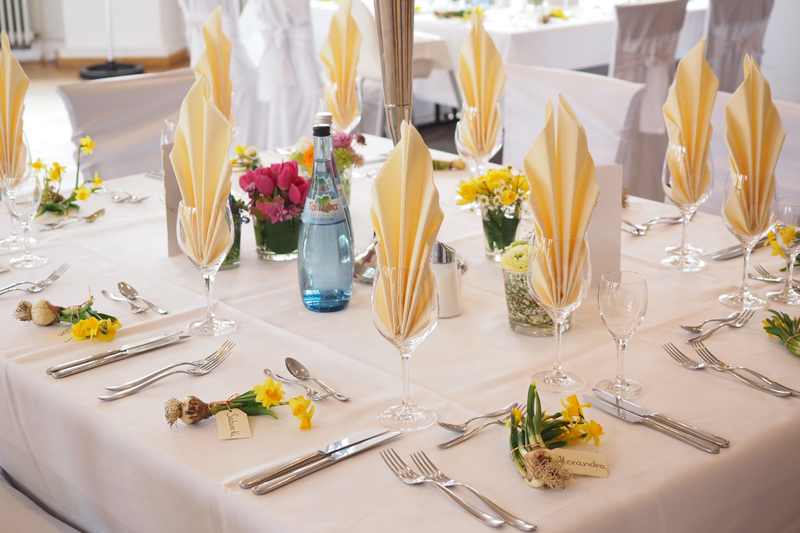 Accessory designer Kate Spade offers up her opinions on various occasions and how to be the literal hostess with the utmost class.

The cover and design are bright red. It's a perfect color for all occasions with a white paint brush look depicting a woman sitting among boxes. The cover opens to this quote, "Occasions always gracious, sometimes irreverent". Well stated.

The book opens with little nagging questions a host, hostess or guest may wonder but seldom ask. Kate Spade tackles the questions and addresses the answer before you are saddled with dilemmas like a non-alcoholic drink at a cocktail party or what to put into a well-stocked bar.

The topics include three main chapters titled, Setting the scene, Party standards and Specific events. The book helps you along, in little pieces, to consider details like lighting, flowers and music. It then moves forward to setting the table and how/what to serve. Finally Spade closes in on the specific event and how to differentiate the occasion by making it extra special.

In setting the scene, Ms. Spade discusses décor such as linens, stocking the cupboard with basics like flatware, dinnerware, glassware etc. She also graciously supplies shopping lists for the newbie entertainer. Music and lights, such as votives vs. tapers, invitations and even being a good guest is addressed.

In the party standards chapter Ms. Spade discusses the mixed drink, wine and beer. She helps the host along by deciding on hors d'oevores and then assists with a shopping list and timeline. Aside from food hints and helps, she discusses the guest room and how to entertain beyond just a few hours in your home.

"Occasions" fills itself out in the closing chapter with special events. Brunch and birthdays and how to make them special are contrasted with picnic and even the "un-occasion". What Kate Spade seems to want her reader to know is that any occasion is doable. Certainly there is the possibility of challenges but the payoff is so much greater. Life is more interesting when you look past what might go wrong and go for it.

A lot is covered in this little book. Detail is sparse yet to the point. Ms. Spade omits fluff and details. Entire books could be devoted to many of these topics. Kate Spades pared down style, much like her accessory designs, makes her reader aware of considering these details. If you need more information you are now armed with your topic and the internet will allow you, the reader, to zero in on specifics.

This would be a great book for a bride to be or a new homeowner. Kate Spade encourages someone to open their home and embrace the ease that comes with having people over. She implies that anyone can be a great hostess and put on a great party. It isn't difficult. It just takes a smile and consideration for the guests. Unlike many "experts" who leave their viewers/readers questioning if they can do it, Kate Spate let's us know that with just a little planning we can pull it off.




You Should Also Read:
Book Review: Manners by Kate Spade


Related Articles
Editor's Picks Articles
Top Ten Articles
Previous Features
Site Map





Content copyright © 2022 by Lisa Plancich. All rights reserved.
This content was written by Lisa Plancich. If you wish to use this content in any manner, you need written permission. Contact Lisa Plancich for details.