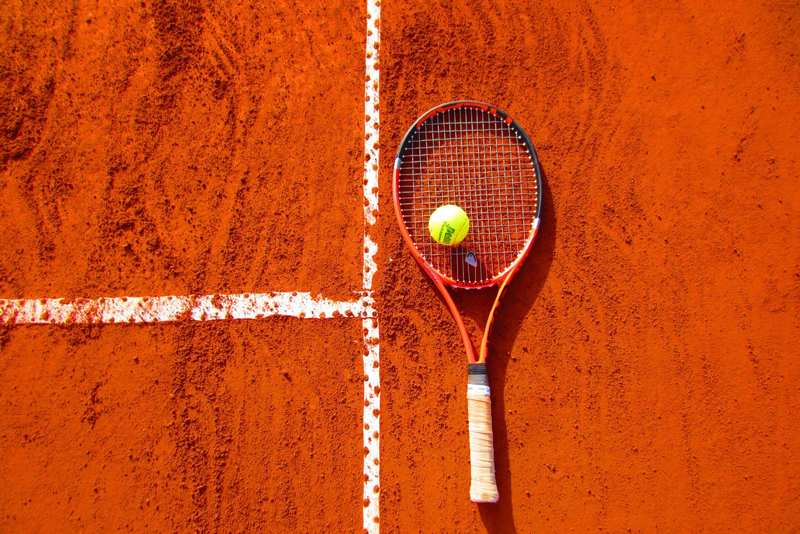 Even if you didn't plan it ahead of time, today may be the perfect day to go out and hit a tennis ball, but where are you going to go and who are you going to go with?

Tennis is an individual sport but not one that you can play by yourself unless you hit against the wall or you have access to a ball machine. At a minimum you could always grab a bucket of balls and hit serves but that gets old after awhile. The most expensive option is to book a private tennis lesson with the local pro but when that's over you still have the same problem of needing a partner.

If you're not able to talk your family member or best friend into playing tennis with you then you're going to have to meet someone new. Public court tennis is probably your best bet for a pickup game. Find out where the local tennis courts are, either at a park or high school, and then drop by. Prime time for tennis is generally early morning on the weekend, or weekdays in some places. Even if you don't know anyone at the courts, you can hang around and meet the players there, find out if they have a regular game or drop in session, and ask if anyone wants to play. Folks are always looking for a fourth to fill in.

Organized tennis is often offered through community tennis programs or adult education classes. This is a great way to meet new tennis players and get out on a regular basis to play. If you're too late to sign up for the current session, stop by anyway, and ask the folks there if they might want to play sometime.

There may also be local tennis leagues or social activities involving tennis that you could participate in. Check at the local courts. If they have a tennis pro, he or she may be able to direct you to any clinics or group lessons in the area. Private lessons can be an expensive option so ask about the price first if that's the way you go.

Tennis players are a friendly bunch. Don't be afraid to go up to someone you don't know and ask if they want to hit. Even if they're better than you, or you're better than them, a real tennis enthusiast rarely will turn down the opportunity to play.




Related Articles
Editor's Picks Articles
Top Ten Articles
Previous Features
Site Map





Content copyright © 2022 by Sandy Eggers. All rights reserved.
This content was written by Sandy Eggers. If you wish to use this content in any manner, you need written permission. Contact Sandy Eggers for details.