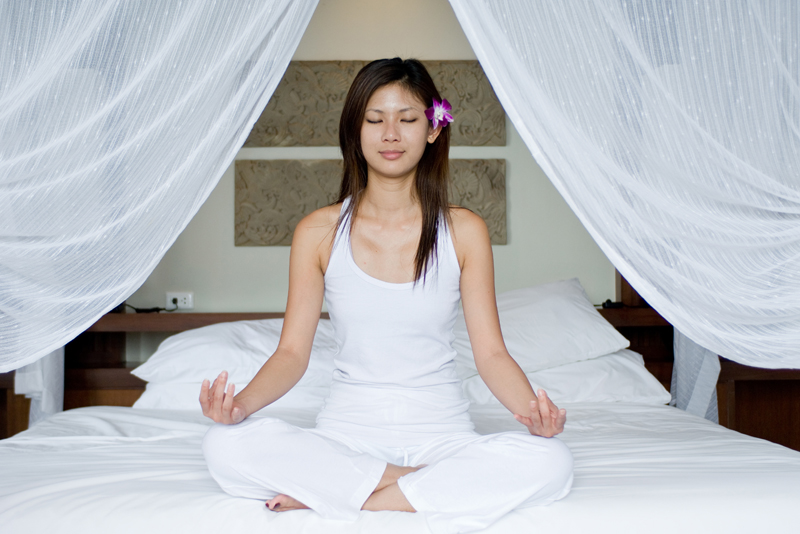 When we think of our sense of self, whom do we see? Is it someone who is a good daughter? A good girlfriend? A wonderful wife? A great single mother? Or, do you define yourself based on what you do? Do you see yourself as an average student, an efficient secretary, a compassionate lawyer, an attentive teacher, or any number of jobs that women do in our culture? Is your vision of your self yours, or did someone else grace you with his or her definition of ''you?''

So much of how we see ourselves has been formed by the roles and qualities that our family and peers assign us that it is easy to lose sight of our fundamental sense of self. Sometimes, these ''perceptions'' are so forceful that we change who we really are in order to fit the mold that has been chosen for us. Until one day, we look in the mirror unable to identify the woman at whom we are looking.

Challenging these perceptions can seem scary, feel dangerous, and we end up doing things that sabotage our chances at happiness and success in order to play-it-safe, or worse, to be ''liked'' by others. How often have you found yourself skipping a meeting that may have helped advance your career? Perhaps, you found other ways of avoiding success like putting off an important decision until the last moment, or constantly being late and ill prepared. But confronting this challenge can open our world to a new way of thinking about ourselves and give us the chance to discover our full potential.

What are your core beliefs?

What are some of your fundamental beliefs? Has your belief system been dictated by your family's voice, or your cultural or religious upbringing? Do you believe the things that your parents or peers believe, or do you feel that you have no choice and must conform? Examining your core beliefs give you an opportunity to discover which ideas work for you and which ideas do not. By asking yourself essential questions, you are getting in touch with your true nature. You will be embarking on a process that is designed to steer you towards fulfillment and satisfaction. Rediscover the things you feel strongly about. Ask yourself what you believe inspires you to greatness.

Questioning yourself can become an important tool in raising your level of awareness and gaining control of your life. However, the questions you ask need to be honest with no concern as to how others may perceive your answers. They should be questions that challenge you in a way that makes it easier to know whom you really are deep inside. Because without this self-knowledge it is difficult to learn from our pasts, to accept and love the people we are, and to make the changes we want to make in our lives. Tapping into your true potential involves re-examining your fundamental view of your self, your limitations and finding your true purpose.

Let go of negative self-talk;
Listen to the words your inner voice uses as it speaks to you in difficult times. Is it a kind and compassionate voice the reassures you? Does your inner voice guide you in ways that help you relax and take things into perspective? The way we ''self-talk'' can make the difference between going forward or our remaining stagnant and immobilized by fear. Being kind to yourself is not and ''option,'' it is as essential to our wellbeing as the water we drink and the air we breathe. Make it a habit to set aside time to re-evaluate the things that you find essential to making you the person you want to be, and if you do not already love that woman looking back at you every morning in the mirror, decide today that you are going to do whatever it takes to fall in love with your ''self.''






You Should Also Read:
Being Single in a Crisis
5 Simple Strategies for a Happier Single Life
Single Life Choices: Empowerment


Related Articles
Editor's Picks Articles
Top Ten Articles
Previous Features
Site Map





Content copyright © 2023 by Christyann Anderson. All rights reserved.
This content was written by Christyann Anderson. If you wish to use this content in any manner, you need written permission. Contact Christyann Anderson for details.