Etiquette for Dogs and Owners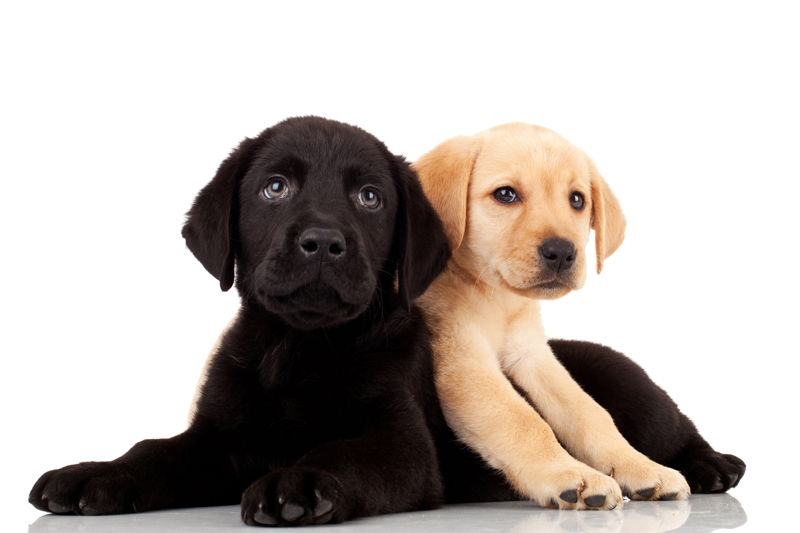 We're all dog people, and it's easy to forget that there are those who are not. For whatever reason, whether it's from a bad childhood memory or just a general mistrust of animals, some people don't like or are even afraid of dogs. We've all met those dog owners that think nothing of letting their canines jump on strangers, slobber on children or push others off the sidewalk. All dogs, whether they're a purebred registered with a kennel club or a rescue of indeterminate lineage, are breed ambassadors, so here are some ways to make everyone's first meeting with your dog a pleasant one.

Make sure your dog knows basic commands before you take her out to meet the public. Knowing that she'll sit on command no matter what interesting thing she is presented with will help ensure that she won't be greeting anyone inappropriately.

Keep him or her on a leash when walking in a populated area where you're likely to meet people. Even if you know that she'll remain by your side, strangers don't necessarily know that. To someone terrified of dogs, there can be fewer more worrying sights than seeing an unleashed and unrestrained dog walking in your direction. You never know when you're going to run into a person or animal that your dog just doesn't like the smell of, and keeping him on a leash can help prevent problems.

When passing people or sharing a walkway, be sure that your dog is the one to walk on the grass or in the dirt, not the other person. Don't allow them to be pushy with strangers; if your dog simply seems to want to smell the stranger, remember that their sense of smell is much, much more efficient than a human's and they can smell just fine from the other side of the walkway. If your dog is more interested in visiting than continuing the walk, stepping off the sidewalk and letting others pass will be much appreciated. If the stranger wants to meet your dog, let them approach. A well-behaved dog shouldn't view this as a threat unless you do.

Picking up after your dog when he relives himself is easy enough to remember, but what about other things that your dog might leave behind. Some breeds drool constantly, and there's nothing that can turn a stranger off more to your dog than to walk away covered in drool. Don't let drooling dogs get close enough to a stranger to cover them -- unless they say it's all right -- and keep a towel or rag handy to get rid of any access drool. Even dogs that shed heavily or blow their coats once or twice a season can be a nuisance to allergy sufferers, yet another reason to keep your dog well-groomed.

Most importantly -- be prepared. Even the most well-behaved and socialized dog can be interested by or scared by something unfamiliar, so be sure you have your dog under control at all times. You can't tell when another dog off the leash might approach and start trouble, or when a young child might run up to your pup uninvited. Part of being a responsible dog owner is making sure you're always in control of the situation -- seeing a well-behaved dog with a responsible owner will only benefit dogs as a whole in the long run, and your breed might just win some fans.


Related Articles
Editor's Picks Articles
Top Ten Articles
Previous Features
Site Map





Content copyright © 2022 by Debra Kelly. All rights reserved.
This content was written by Debra Kelly. If you wish to use this content in any manner, you need written permission. Contact Bettina Thomas-Smith for details.