The beerbistro Cookbook - Book Review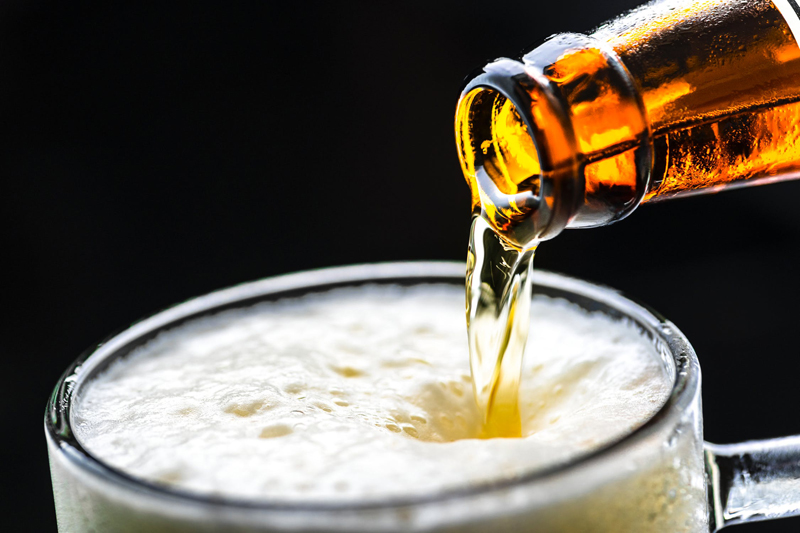 The James Beard Foundation asserts that one of life's greatest pleasures is dining, sharing the joie de vivre with those we enjoy. If a restaurateur could capture that same velvet elegance and merge it with the comfort of relaxed indulgence, how much would your delectation increase? Casual elegance...Gourmet chic merged with relaxed gustatory delight - in a word, beerbistro of Toronto.

Brian Morin, Executive Chef and Owner of beerbistro, and Stephen Beaumont, International Travel and Drinks Author, have found a way to bring this casual elegance into the lives of those throughout North America with a dynamic new book, The beerbistro Cookbook, launching this Spring, 2009, through Key Porter Books of Ontario, Canada. This eye-catching, hardcover volume hits bookstands on April 14, 2009 in Canada and on June 10, 2009 in the United States.

A quick perusal through the photographs of this volume provides a voyeurs look at the silky level of sumptuous comestibles prepared at beerbistro. These tasty victuals titillate the taste buds with pleasure, both in cuisine à la Bière and in libations that combine to make the beerbistro experience one of unparalleled pleasure. Concurrently, the mind instantly engages in a state of comfort through the authors' simple illumination of specific topics that enhance your immersion into the pleasures of good beer. Chef Morin's mission, "changing the way people think about beer," emerges as a glowing ember in this cookbook-style presentation of beerbistro's avant garde objective.

The essence of beerbistro stands out as upbeat, youthful, energetic, sophisticated, freshly local, diverse, economical, and multicultural. Brian Morin's distinctive vision to provide freshly crafted, beer-infused food, including beerbistro's home-smoked bacon, 16-hour pulled pork, and hand-crafted mayonnaise, sauces, jellies, salsas, jams, and glazes, positions him in a distinctive category of culinary excellence. "I didn't become a chef to order from a catalog," says Morin when queried about his dedication to providing these sumptuous specialties. With such an attitude, one quickly recognizes beerbistro fare as something to be savored, like the languorous pleasure of a lover's all-night caress.


The beerbistro Cookbook covers two areas of expertise: The first, Beaumont and Morin's instructive section on beer knowledge and styles; and the second, Chef Morin's classic, French-inspired beer cuisine. The introduction makes beerbistro come alive through its philosophy of beer cuisine, beverage exploration and the people that infuse energy into each dining experience; then plunges forth into Beer Knowledge with a straightforward orientation about how beer is crafted and the highlights that differentiate styles, one from another. It elaborates on geography, climate, flora, attitude, and technology, and how these led to the expansive selection we enjoy today. With the proper approach to the mechanics of taste, beer has the complexity to provide intense pleasure to our senses.

Chapter 2, Beer at the Table, gives a tutorial, complete with photos, defining the proper way to pour specific styles of beer, noting the characteristics that dictate the pour and how to enhance the overall beauty of each. Beaumont provides his "four steps to pairing beer and food," simplifying a complex subject with realistic guidelines that set the stage for epicurean discovery. This follows with "seven steps to hosting a home beer tasting," encouraging greater exploration into the world of beer and the nuances to be found within each style.

Beer in the Kitchen awakens the senses with a multi-faceted array of possibilities in beer cuisine. Rules that will keep you out of trouble in beer cookery are invaluable. In addition, the authors infuse the brain with exciting possibilities through Morin's finely polished skills; then expand the gustatory arena to include the psychological, kinesthetic and trigeminal senses by associating styles with mental awareness, whether quenching or crisp, sociable or bold, soothing or contemplative.

Following this delicious dip into beer enlightenment, Chef Morin's beer cuisine, à la beerbistro, defines the symphonic merging of select ingredients, culinary expertise and a clear understanding of the complexities of beer. Recipe sections include everything to please the appetite: from beginnings, everyday food and barbecue, to pastries, beerscreams and baked goods. You will find such exotic treats as blonde ale pakoras with roasted pineapple raita; duck confit corn dogs; cold spring pea soup with white beer, yogurt, crushed red peppercorns, and mint; grilled lamb loin niçoise; and stout and Skör Bar ice cream. Such epicurean specialties are evidence of the free-range creativity Morin has cultivated as a Master of Bière Cuisine.

Highlights of The beerbistro Cookbook include a mouth-watering section on mussels (one in which beerbistro's mission clearly takes center stage), while the Butcher Shop satiates with the beautiful results that are possible when French culinary training intermingles with a philosophy centered on in-house marinating, slow cooking, and smoking of meats. A chapter on Beer and Cheese presents a chart describing the attributes that enable the creation of "ultimate pairings," with specific examples of each. Morin stretches even further with The Pantry, where he shares secrets that create the pièce de résistance - banana-onion jam, gueuze sour cream, tarragon and ale vinaigrette - that puts the heart of casual elegance into the beerbistro dining experience. To further quench the spirit, Beer Cocktails, such as Belgian redhead or bière flambée, lay at the conclusion as a gentle reminder of traditions long established that sate the tongue or soothe the belly.

Certified Chef de Cuisine Brian Morin has been described as "North America's Gold Standard for Beer Cuisine." He has participated in the International Bocuse D'Or competition in Lille, France, representing Canada in the global competition where he placed 10th in the world. He also has earned the distinction of Best Culinary Brewmaster in the prestigious Saveur 100, and has received considerable media coverage in television, radio and the print genre.

Stephen Beaumont is a leading North American author on drinks and travel whose books include: A Taste for Beer, Stephen Beaumont's Brewpub Cookbook; and Premium Beer Drinker's Guide: The World's Strongest, Boldest & Most Unusual Beers. He is also one of 13 select International writers to contribute a piece to the book Beer Hunter, Whisky Chaser, dedicated to Beer Hunter Michael Jackson for the benefit of the Parkinson's Society of the UK.

The beerbistro Cookbook is available for pre-order.
For more information:
The Beerbistro Cookbook


Cheers!

Photos are (from top): The beerbistro Cookbook; Brian Morin, Executive Chef and Owner of beerbistro, Toronto, Ontario 
You Should Also Read:
Creating Desserts With Beer
Developing the Sense of Aroma
Grills - Grilling Tools - Beer Can Chicken Recipe


Related Articles
Editor's Picks Articles
Top Ten Articles
Previous Features
Site Map





Content copyright © 2022 by Carolyn Smagalski. All rights reserved.
This content was written by Carolyn Smagalski. If you wish to use this content in any manner, you need written permission. Contact Carolyn Smagalski for details.