Orchids Need To be Labelled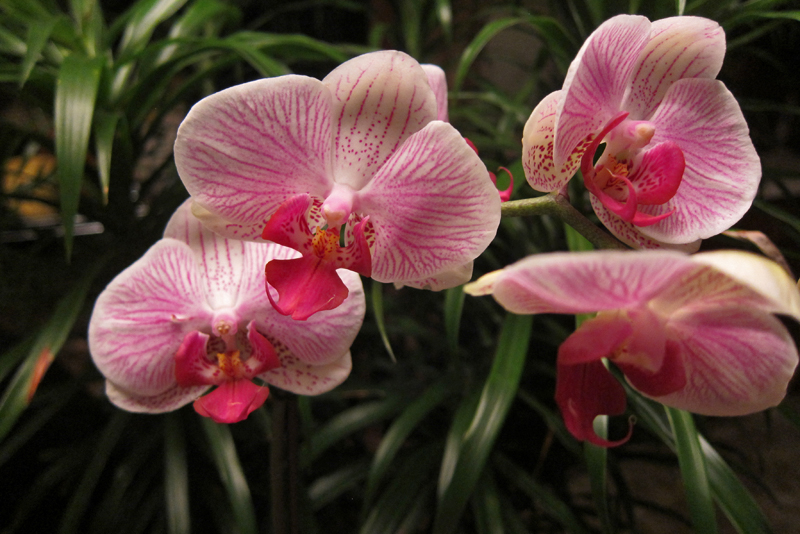 Labelling your orchids is very important. Every experienced orchidologist, or rather anyone working with plants in general, will advise beginners as well as old hands to always label the plants. Why is labelling of orchids so important? After all, what's in a name? Let it be known that for orchids at least, it is all in the name.

A beginner would ask then, "Really, but how?" Experts clarify that each plant, especially the orchids, has specific needs. To grow the orchids successfully and to see them bloom to splendour, you need to know these specific needs, which can be known only if you know the orchid's name. For it is the name that will provide all the information about that orchid: its life history, its natural habitat etc. Even the tiny bits of information helps like the type of tree or where on the tree does an epiphyte normally grows on, or the accompanying flora (plant life) growing nearby.

With this information, the grower can determine how to grow it, as in whether in hanging baskets or in pots. Kind of growth medium required for that orchid will also be decided from the above information, whether highly porous which dries out quickly or that which retains some moisture. You can also come to know about the water necessities of your orchid if you know the name of your orchid. Orchid's name will help you in deciding what kind of light requirements does it have, whether it can tolerate bright light or you need to keep it in shade/diffused sunlight. Even the nutritional details can be worked out which are specific to your orchid, depending on whether it is an epiphytic, terrestrial or a mycotrophic.

It is also helpful to label the orchids as soon as you get them because it is possible that postponement might lead to forgetting the name. This can be bad news for the orchid if some infection occurs or the orchid stops flowering or any other problem that might crop up later on. It is easier to leave care instructions with labelled orchids left under the care of others when you go for vacations.

Labelling should be such that it does not fade away or get washed off. Metal tags will last the longest and can be even be made out of aluminium foil. Fold the foil three to four times and then write the name with any pen such that an impression is formed on the foil sheet. This way the name will be visible even if the ink gets washed off. Labels can be struck in the growth medium or tied to the orchid or can also be painted/written on the container. The only thing to be kept in mind is the label should be long lasting and placed such that it does not get removed easily. Remember this and enjoy orchid growing.


You Should Also Read:
The Way Our Orchids Get Their Names
Similar Looking Orchids
Identifying Orchids


Related Articles
Editor's Picks Articles
Top Ten Articles
Previous Features
Site Map





Content copyright © 2023 by Anu Dharmani. All rights reserved.
This content was written by Anu Dharmani. If you wish to use this content in any manner, you need written permission. Contact Anu Dharmani for details.