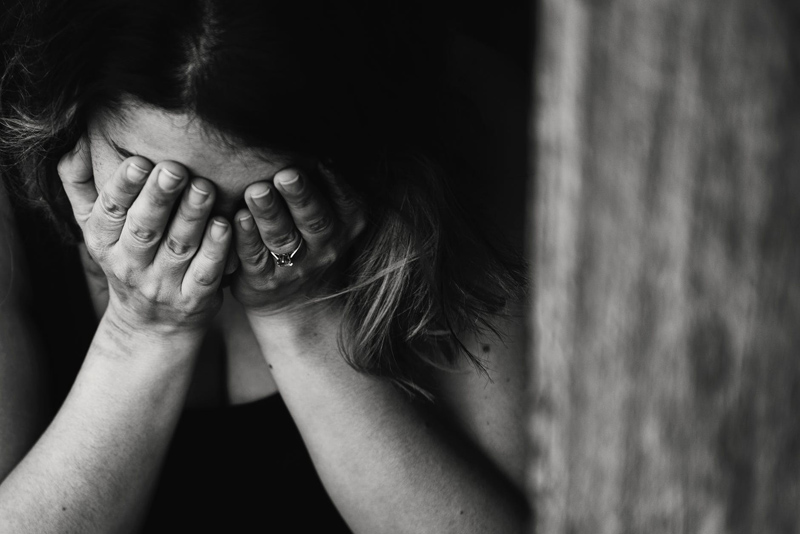 For so many, Mother's Day is a time to remember their mothers. It is a time when children reflect on fond memories of lessons that they have learned from their mother. This day is filled with loving greeting cards, fantastic brunches, and family time. There are many commercials depicting tender moments between a mother and her children. It's basically a time to honor one's mother.

If a person is a survivor of child abuse, it will be quite the opposite of what is portrayed on television and in ads. The day may be filled with trying to forget painful memories of abuse endured. Survivors of child abuse yearn for a loving and tender relationship with their own mother, while in the back of their mind they harbor the knowledge that their relationship may never be that way. This makes it especially painful for the survivor on this day.

Emotions, for the survivor of child abuse, are quite strong and obviously painful. They may remember those moments when they made a special project at school, to bring home for their mother on Mother's Day. They made this project with their own hands, hoping and longing for a tender moment with their mother. They may have envisioned going home, presenting their gift to their mother, and getting a hug. Then, they had their dreams shattered with the reality of the abuse they were suffering. The survivor remembers those moments when they would sit in their room and cry because they didn't know what it was like to have a loving and tender relationship with their mother. All of these memories can stir up great pain for the survivor on Mother's Day.

What does the survivor do when they must make the decision on whether or not to send their mother a Mother's Day card, as an adult? For some survivors of child abuse, such as myself, the older they got, the better their relationship was with their mother. I remember much of the abuse that my siblings and I endured from our mother. Meanwhile, I also remember the relationship that I had with my mother in my adult years. While we had gotten closer, it was still difficult on Mother's Day because I felt that whatever card I picked just didn't help. I would read the cards that wrote of how the mother was emotionally supportive of their child. I read the cards that recollected fond memories as a child. However, I couldn't get those cards because I didn't have that type of relationship with my mother as a child. When I looked for a card, I focused on our relationship as adults. It was painful for me to search for the perfect card for her for Mother's Day because I yearned to have a tender relationship with my mother as a child and didn't have it. However, as I grew older, she would often tell me how much she loved me and that she was proud of me. Those are the words that I would cling to then, and still do.

In spite of all that I endured as a child, I still loved my mother dearly. I wanted her to be proud of me. I wanted her to gently caress my hair as we talked and giggled. I wanted her love. No, I longed for her love. As the years went by, I would pick out a card for her on Mother's Day. We would get together as a family, with some of my other siblings. We would focus on the here and now, not on the past. While that may not work for everyone, it worked for us. It doesn't mean it wasn't painful, because it was. It just means that this was how my family handled this holiday. What worked for me, may not work for others. The only person that knows best how to handle this holiday, is the survivor themselves. They know what is their reality. It is up to them to determine how they will spend this holiday. Should the survivor make the decision to make no contact with their abusive mother, that is their right and they should feel no shame or guilt in their decision. They have every right to protect themselves from any further abusive remarks or actions.

What can the survivor do on Mother's Day, as they face the emotions and memories? I recommend, if you are trying to decide on whether or not to send your mother a card, to consider how it may be received on her part. I also recommend you consider how it may feel for you should your mother call you regarding the card you sent her. Perhaps, if you are a mother yourself, you can go out to a special dinner with your children and absorb their love and admiration for you, as their mother. Turn those painful memories into happier ones, with your own children. You might also want to try journaling through this day. Journal about positive things, such as your own relationship with your children. Journal about the love you receive, as a mother, from your children. Enjoy the little trinkets and projects that they have hand-made or hand-picked just for you.

Allow yourself to be pampered on this day. If you are not a mother, pamper yourself anyway. Spend time taking care of yourself. Treat yourself to a manicure or massage. Splurge on yourself, for you certainly deserve it!



Related Articles
Editor's Picks Articles
Top Ten Articles
Previous Features
Site Map





Content copyright © 2022 by Kelli Deister. All rights reserved.
This content was written by Kelli Deister. If you wish to use this content in any manner, you need written permission. Contact Erika Lyn Smith for details.