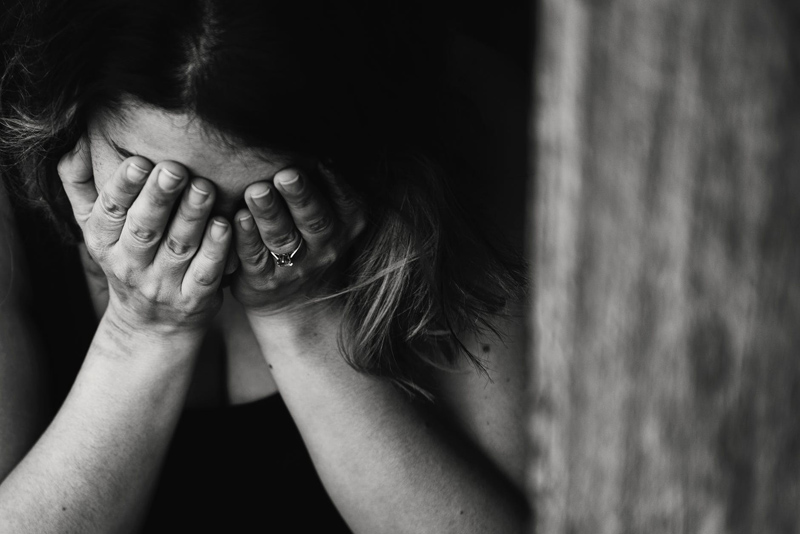 Grieving is a natural process that a person goes through when experiencing a loss of any kind. Most times, we equate the grieving process with the loss of a loved one. However, a person can also experience a grieving process when they have the loss of a sense, such as vision or hearing. Another loss would be the loss of an arm or leg. So, what is it that a survivor of child abuse grieves?

A child that has endured child abuse does not know what it is to experience the love and closeness that occurs in a healthy child-parent relationship. The child knows all too well the pain and trauma of the abuse. They understand the cyclic ups and downs that they live through every day with their abusive parent or guardian. In the midst of their trauma, the child literally yearns to experience a loving relationship. Perhaps they hear stories from their peers about making cookies with their mothers or the carefree moments on the weekends when they go and have lunch at a fast-food restaurant. The child abuse victim longs to know what those moments of closeness feel like. They want to experience running to their parents and being swept up into their strong arms, giggling and laughing the whole time. I don't believe that these desires lessen as the child grows. Actually, I believe they may become more intense, lasting well into adulthood.

When the adult survivor of child abuse begins to seek help in a therapeutic setting, they will be faced with talking through the many difficulties and experiences which they have had. This can truly be very challenging and difficult to process through. I feel that one of the strongest parts of their process will be the grieving process over what they have missed out on as a child. They will grieve the type of close relationship with their abuser that they never had. They will grieve the fact that they never had a real childhood. Instead, their childhood was riddled with pain and trauma. They never experienced fun slumber parties, camp-outs in the back yard, or being silly and just having some fun. On the contrary, they experienced pain and suffering. They learned how to hide bruises and invisible scars. It becomes a matter of grieving the should-have-been moments. Those who have been abused will understand what this means. My abusive parent should have been more loving. They should have been more caring. They should have been more understanding and patient. They should have loved me. They should have treated me with respect. This list can go on and on. As the survivor begins to remember the events of their life, they will grieve what they never had. It's basically a feeling of being robbed of something emotionally.

How does the survivor navigate through this grieving process? The most important part of the grieving process is to talk it out with someone. Part of processing is expression. This can happen through talking, writing, or drawing. It is important to pick a safe place, with a trusted individual, and begin to express yourself. Learn to trust your method of expression and let it out. A good term to use would be venting. Talk through the many powerful emotions that you may be feeling. You will, most likely, experience anger, sadness, resentment, frustration, confusion etc. There are also the stages that one must go through in the grieving process. Those stages are denial, anger, bargaining, depression, and acceptance. While the stages are the same for everyone to process through, how the survivor navigates through each stage is dependent upon themselves. In other words, I believe the survivor is in control of their own grieving process.

One thing to remember is that it is okay to grieve. It's totally appropriate to grieve what we didn't have as children. It's okay to grieve the relationship that we never had with our abusive parents. There is nothing wrong with us. Grieving is a natural part of our process towards healing. It's also appropriate to move through the process at our own pace. There is nothing that says we must move quickly through our grieving process. Take it one day at a time. Be gentle with yourselves. Experience your emotions and allow yourself to feel them to the depth that you choose to. Remember to be safe while doing it and process through your grief with that trusted individual that you have chosen to walk your journey with you. Allow them to support you. Give yourself permission to lean on them and be comforted. Allow yourself to grieve. It is a healthy part of your process.



Related Articles
Editor's Picks Articles
Top Ten Articles
Previous Features
Site Map





Content copyright © 2022 by Kelli Deister. All rights reserved.
This content was written by Kelli Deister. If you wish to use this content in any manner, you need written permission. Contact Erika Lyn Smith for details.