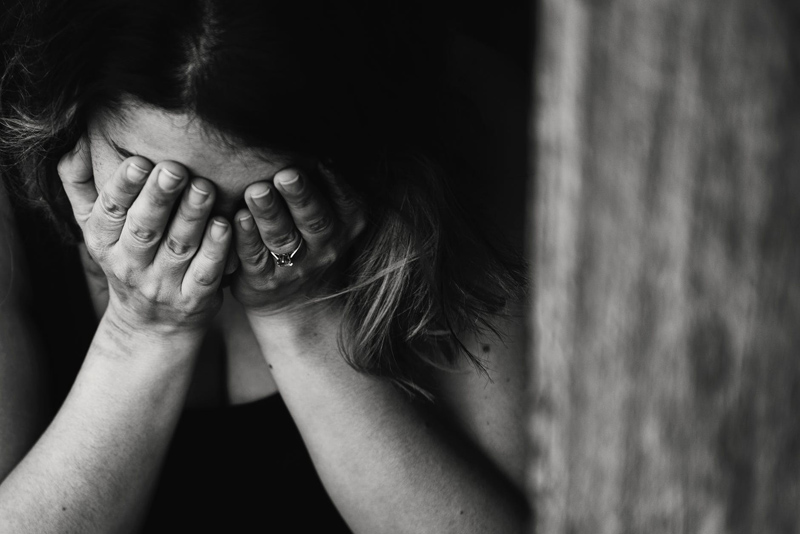 There is a great deal of speculation on what causes a person to abuse a child. There seem to be a fair amount of reasons as to why they might do it. I want to take a look at some of those reasons. First, and foremost, is our economy right now and the recession we are in. People are losing their jobs and homes and this obviously adds a tremendous amount of stress for the parents. They may not know where their next meal is coming from and this can certainly be overwhelming. Many people currently live from paycheck to paycheck and when their only source of income stops, they are left with trying to survive with just the basic necessities and many times even the basics are hard to come by. Many people are faced with going to food banks, while also dealing with the fact that they have to go ask for help. This can be very upsetting. All of these things bring on a great deal of stress and for the parent that is already struggling, it can possibly send them over the edge.

Another reason to look at would be the maturity level of the parent. In today's society we have many teenage parents. These parents may be immature themselves and have no clue what it means to take care of a child. Teenage parents can go from having a social life that focuses on their needs and wants, to a world centered around their new infant. They may feel resentment at this and may tend to take it out on the baby. These parents are also faced with the stress of finding jobs to provide for their child. Teenage parents can lack a great deal of experience with children, leaving them frustrated and highly stressed. For instance, when their baby cries and they cannot stop the baby from crying, will they know what to do? Or will they become one of those parents that resorts to shaking the baby until the crying stops, seriously injuring the baby? Do these parents know that they can reach out to others for help? Or are they left alone to raise their child? Sadly, while there are some parents that help their child through this difficult time, there are also those that do not help in any way with their child's baby, leaving the teenage parent to try to figure it out for themselves.

Drug and alcohol abuse may be another reason for child abuse occuring. The parents that struggle with these addictions may tend to put the care of their child last, as compared with getting ahold of their choice of addiction. For example, the parent that is addicted to drugs will most likely put their addiction as a top priority and all monies earned will go towards their addiction. This leaves little to no money left for the child and its needs, such as food, diapers, clothing etc. When a parent is addicted to drugs or alcohol, they are also unable to provide nurturing and care towards their child. It's important to note that this factor is not just about young parents, since drug addiction and alcoholism affects all ages, incomes, genders, and ethnicities.

Lastly, if a parent was abused as a child, will they continue that abuse with their own children? I believe that if the parent has not received help in dealing with the abuse they endured, then there is a high likelihood that they will abuse their child. After all, they will use techniques that were used on them, especially if they aren't aware that there are healthier techniques to use. Those that were abused as children themselves need to get help to learn how to raise a child in a healthy way, not using the abusive ways they were taught by their own abusers.

While I understand each of the reasons highlighted in this article, I also believe that the person who abuses a child is often faced with a choice. I, as a child, watched my parents struggle with the alcoholism. I watched them as they would try to stop drinking and pour full bottles of alcohol down the drain, only to go buy some more the next morning. They needed help with their addiction. While I beleive they made the choice to continue drinking, I also think that because of their addiction, they may not have been able to make a clear cut choice. It is very difficult for a person to reach out and get help. This is true whether they are trying to get help for an addiction or simply trying to get help to put dinner on the table every day. It can be very humbling, as well as embarrasing, to ask for help. I suppose the real question would be whether or not the person that has a mental illness or substance abuse problem is able to make a choice on whether or not to abuse their child. Are they able to stop where they are at, in the heat of the moment, and make a choice? I'm not so sure that they can. This means that every case is seperate from another and depends on the mental and emotional state of the abusive parent. There doesn't seem to be a clear standard in this, since all cases will vary.

Currently, in our society, there are many resources out there for a person to get help from. That help is made known to the general public. Whether it be in the newspaper, on television, or at the doctor's office, there are many resources advertised out there to help the struggling parent. It is up to the parent to take that courageous step to get the help that they really need. It is also in the best interest of the child that the parent get the help they need. The child is the innocent one. The parent must make the choice to better themselves, in order to properly care for their child. If the abusive parent is unable to get the help that they need, then their loved ones need to make a call on behalf of the children involved, so that the child can be protected from further abuse. Every child deserves to be treated with love, respect, and nurturing.



Related Articles
Editor's Picks Articles
Top Ten Articles
Previous Features
Site Map





Content copyright © 2022 by Kelli Deister. All rights reserved.
This content was written by Kelli Deister. If you wish to use this content in any manner, you need written permission. Contact Erika Lyn Smith for details.