Grandparents Raising Grandchildren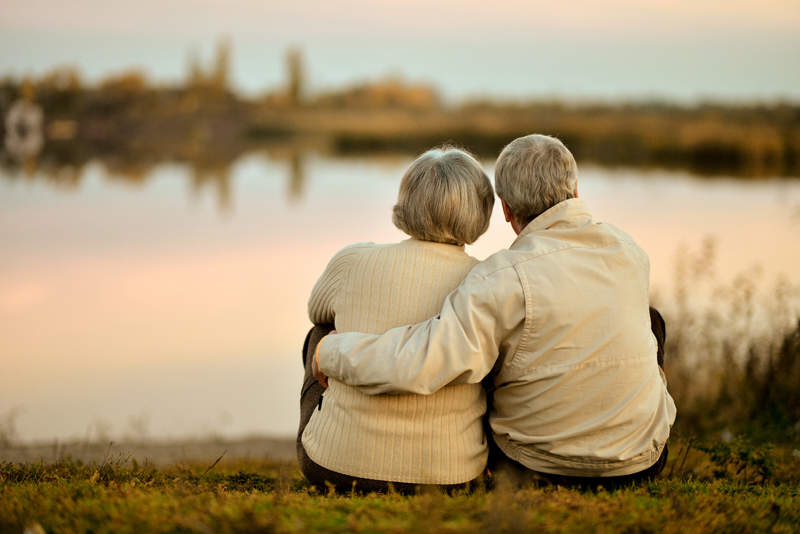 There is an ever-increasing segment of the senior population known as "parenting" grandparents. A parenting grandparent is a senior -- the majority of whom are women -- who has raised her own children and is very probably looking forward to having a life of her own now that her own parenting days are behind her. She may have been heading toward retirement, ready to ease into a life of quietness and leisure, and occupied with her own interests and dreams. Then, all of a sudden, her world changes in one moment through an event that she never anticipated or envisioned. Through whatever situation or circumstance, she is called upon to take the responsibility of raising young children -- usually her own grandchildren.
When many of us were young parents, we knew the enormous physical and emotional strain it can be to raise young children -- even on a good day and even when our children are well-adjusted and cooperative. If you can just imagine for a moment how much more difficult it must be for a senior who is approaching 50 or 60 or 70 years of age. Not only are they becoming parents in the second half of their lives, they are usually taking on children who have serious emotional, physical or psychological problems. Most of these children do not end up on the doorstep of their grandparents because of death or illness in the family -- most are coming because they were removed from the legal custody of their parents for a variety of reasons.
When this comes about for a traumatic reason, the very first difficulty for these grandparents is that they carry grief for what their adult children have become. They grieve over the hurts they see their grandchildren going through. They struggle with a sense of failure as parents. Then, they go through anger for feeling forced into a situation they did not create. It is as though they are having to clean up someone else's mess. Lastly, they struggle with resentment for having to make yet one more sacrifice when they have already lived a life of sacrifice for their families. Worries and fears set in because many of these grandparents are providing for their grandchildren on a fixed income. Some have to come out of retirement and back into the work place to make ends meet. Many are now widows or widowers and have no spousal encouragement or support to lean upon. Yet, they make the choice to stand up and do what they know in their hearts is right despite what seem like overwhelming odds. Through all of these emotions and struggles, they choose to sacrifice again -- and they choose to find the courage to love.
Some parenting grandparents embrace this call and do not go through the anger and resentment, but they are also not always supported, appreciated or affirmed as they should be. People respond with an attitude of, "Well, it was your choice, so deal with it." It's hard for them to find a place of belonging -- not quite fitting in with the younger parents and not quite fitting in with their own generational peers. Their needs and circumstances are incredibly unique. It can be a lonely road to walk.
As more and more grandchildren are being taken into state custody, grandparents are being called upon en masse to raise them. As a result, support groups are springing up across the nation with membership numbers in the thousands. As these support groups grow, more resources are becoming available and this silent national crisis is becoming better known and pushed into the forefront within the political arena.
One thing we can do as a society is to acknowledge the parenting grandmothers and grandfathers in our communities and reach out with encouragement. By recognizing them as a viable segment of the community population with very unique needs and concerns, we can begin to empower them with resources, support and tools to equip them for the job at-hand.
Two helpful resources on this subject are
Ticklebelly Hill: Grandparents Raising Grandchildren
and
To Grandma's House, We--Stay: When You Have to Stop Spoiling Your Grandchildren and Start Raising Them
also available through Amazon.com


Related Articles
Editor's Picks Articles
Top Ten Articles
Previous Features
Site Map





Content copyright © 2022 by Susan R. Blaske Williams. All rights reserved.
This content was written by Susan R. Blaske Williams. If you wish to use this content in any manner, you need written permission. Contact Pamela Slaughter for details.