Hurricane Preparedness for Seniors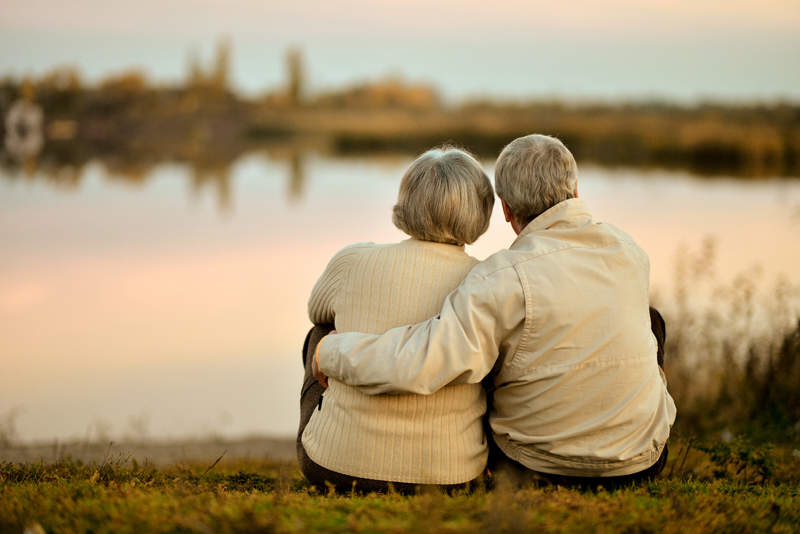 Many of us will spend thousands of dollars each year to insure our property and possessions in the event of a disaster or natural emergency, but only a few take it a step farther and actually implement a personal disaster preparedness plan. For seniors, this is particularly important given the probability that many are living on their own and often populate areas vulnerable to natural disasters, particularly hurricanes.

For those who may need assistance to evacuate, it is important to locate the disaster preparedness agencies in your area and register with the agencies in advance. These agencies should be able to arrange for transportation to a local shelter when an evacuation is declared.

Those with serious health problems may be able to seek shelter in a hospital and arrange for transportation to the hospital. Be sure to check with your health care physician who may be able to assist with hospital placement.

For seniors who are able to drive and are in good health, determine how far in advance you will need to leave to avoid traffic congestion. Plan in advance for airplane travel, as well, since many airports close down prior to the approach of the storm.

During the months of June to December, pack an evacuation suitcase or duffle bag and have it ready, especially if you are planning to stay at a shelter or hospital. Here are some items to include:

(1) Traveller's checks in an amount to hold you over for at least two weeks (this is better than keeping cash, since the checks can be replaced if lost or stolen). Many people wait until the last minute to withdraw money during an emergency and use ATM machines which may run out of money or fail during a power outage.

(2) Several changes of comfortable, cool clothing and plenty of extra underwear if you plan to stay in a shelter or hospital. The electricity may be down for days or weeks, and the outdoor temperatures are usually very hot and humid after a hurricane.

(3) Take bottled water for drinking but use only when no water is available. Pack some nutritional, high energy snacks. If you have special dietary restrictions that would adversely affect your health, you should consider seeking shelter at a hospital or with a distant relative.

(4) Remember to keep an extra supply of prescription medication. Check with your pharmacist or health care physician about obtaining an extra month's supply.

(5) Pack basic personal hygiene supplies such as toothbrush, toothpaste, hand sanitizer, shampoo, soap, hair brush, wash cloth and towel.

(6) Make arrangements for your pets in advance. They will not be able to come to the shelter or hospital.

(7) Keep a full tank of gas in your vehicle when news reports indicate a potential storm approaching since many gas stations run out of fuel during an evacuation. May or June is a good time to have your vehicle maintained, serviced and prepared in the event of a travel necessity.

(8) Keep important documents and records in a safe deposit box at your banking institution. This is the safest place for them, even during a storm. You may want to use a large vacuum-sealed storage bag to store your family photographs. These bags are designed to use a vacuum cleaner to suction the air out of the bag and seal it. These are water-tight and should provide a measure of protection in the event that water or rain enters your home. For added protection, place the vacuum-sealed photos in a plastic bin that has a tight fitting lid and place these bins in a storm secure area within your home such as a bathtub or interior room. You may also want to wrap the bins in duct tape to further secure the lids. Label these with your name and address in the event that your home receives significant storm damage and your items become scattered.

(9) Bring a small address book with personal and family contact information, and a well-charged cell phone. Keep the cell phone turned off until you need to use it to conserve the battery. Electricity may not be available after the storm, so it may not be possible to recharge your cell phone for a few days.

(10) You may need physical help to bring patio furniture indoors, install hurricane shutters, board windows with plywood and trim dangerous branches or limbs from trees. If this is a consideration, put together a plan of action in advance so that this help is available in the hours before the storm approaches.

Become aware of your neighbors and make special note of those who are seniors, living alone and unable to transport themselves. Check to see that they have evacuation plans in place.

By taking the time to put some thought into emergency planning and taking a few basic steps to prepare in advance, it will increase your chances of riding out the storm in relative safety and comfort.


Related Articles
Editor's Picks Articles
Top Ten Articles
Previous Features
Site Map





Content copyright © 2022 by Susan R. Blaske Williams. All rights reserved.
This content was written by Susan R. Blaske Williams. If you wish to use this content in any manner, you need written permission. Contact Pamela Slaughter for details.