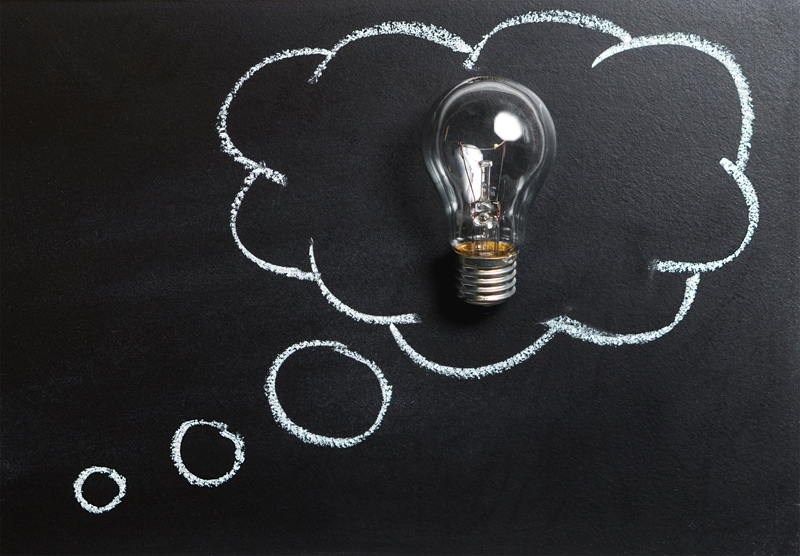 Many of us spend years attempting to change our bad habits, negative traits, and opposing energies. We often make it our New Year's resolution. We also begin our years analyzing the personalities of others and deciding who we mesh with and who we need to disassociate with. This year, try accepting others exactly as they are. Moreover, learning to accept the positive and negatives in others can help us learn to accept ourselves.

Often, not having a lifelong mate or strong relationship with family members makes us think that there could be something wrong with us. Especially during the holidays, we begin to over analyze our personality differences; enhancing our fears and insecurities. We begin to think of how we need to improve who we are or how others need to change to please us.

We forget to simply take inventory of who we are and sit with the realization long enough to value the yin and yang of our personality traits. For instance, an anal and pushy person can instead be viewed as organized and driven person. Someone that is very critical can be viewed as detailed and analytical.

Within a relationship, an acceptance of such personality traits might help us to recognize why our relationships ebb and flow, and this could lead us to the perfect partner. Knowing that you are pushy or driven, and being honest and accepting of that, rather than masking it, might help you connect with someone that appreciates your character and drive.

Surely, it may be easy for many of us to recognize and accept our positive traits. Meanwhile, it is important for us to accept all of who we are before we can truly improve or enhance our lives. One simple way is to pay attention to the traits in others that cause us to be most irritated. When someone's actions create a high level of disapproval in us, it is most often a mirroring image of ourselves that we disapprove of. That means, when your friend's manipulating ways drive you crazy, you too engage in some manipulating actions. This is often the hardest thing to accept.

It is hard to see that the very personality traits we dislike in others, also exists within us. We go to great lengths to hide this part of ourselves, from ourselves. We also get very good at mislabeling these traits within us. Sometimes, we try very hard to bury them and resist the desire to be ourselves. Then we are haunted by those very characterizations through the actions of others.

Just as learning to accept ourselves allows us to connect with those that will value our truest being; learning to accept others as they are, allows us the opportunity to figure out how to work with them. It could mean that we can only manage being with our loved ones for 72 hours max. It could mean that we learn to appeal to their deepest concerns in order to work together. Furthermore, it could result in us not being irritated by their actions anymore.

It is meant for each of us to be different and to live fulfilling lives amongst one another. Some of us, organized, clean, driven, supportive, or nurturing, and others, driven, detailed, analytical, and inventive; together we are humanity.

Finally, an added bonus to accepting yourself is that you make it easier for others to accept you too.

This year, be less critical, and more accepting. Accept yourself and others for a more fulfilling life.

Be inspired...
You Should Also Read:
Being Gentle With Ourselves


Related Articles
Editor's Picks Articles
Top Ten Articles
Previous Features
Site Map



Follow @inspiredyvonnie
Tweet





Content copyright © 2018 by Yvonnie DuBose. All rights reserved.
This content was written by Yvonnie DuBose. If you wish to use this content in any manner, you need written permission. Contact Yvonnie DuBose for details.