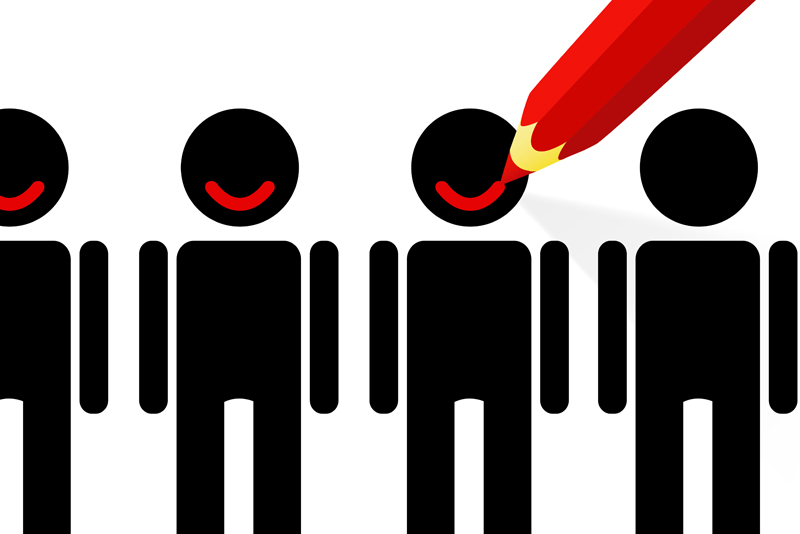 I am working with a sponsee who believes in a power greater than herself but has no clue how to pray. She is not an atheist nor is she agnostic. I find it hard to believe she didn't recite a "foxhole" prayer every once in a while but if and when she did I don't think it was thought of as a prayer. I think it was just an emotional response to a situation (which really is what a foxhole prayer is, don't you think?).

We are just beginning work on the Steps so prayer and meditation have not yet been a huge part of the journey. Honestly, I have never had a sponsee who had never prayed and so when I said anything about praying at all, I figured she just got it. When she approached me with a difficult problem that involved another person and was a threat to her sobriety and well being, I talked about resentment and the resentment prayer. It was difficult for her to think about wishing good things to someone she didn't like but the dilemma was the word "prayer".

I was raised in the Catholic school system so I knew from a very young age what a prayer was. We had to memorize them even though we might not have had a clue what they meant. If it wasn't in the Baltimore Catechism, we probably didn't have to know it! I'm not knocking the process or the structure because I am one of those people who felt that God wanted to hear something more perfect than what I could have said on my own. Today I realize how ridiculous that is but at least it set the foundation of prayer for me. And, so, how do you teach someone to pray? Can you even teach someone to pray?

There are ways I believe you can bring a person to begin to learn to pray (if, of course, they believe in a Higher Power to pray to). For example, my sponsee and I wrote out a resentment prayer so that she would not have to search for words that she couldn't find. I told her to just say it daily for the next couple of weeks no matter what and to see if she could begin feeling the words instead of reciting them. That, to me, would be the beginning of learning how to pray.

Prayer, however, is so personal that no one but the individual can truly call his/her thoughts and words to a Higher Power a prayer. So there are two questions I pose to you (myself included). The first is, "How do you pray?" The second is, "How old are you when you pray?"

Step Eleven suggests that improving our conscious contact with God comes from prayer and meditation and that will lead us to knowledge of God's will for us and the power to carry that out. When I feel worried, discontent and things generally aren't right, I am positive that I am not improving my conscious contact with God but separating more and more from Him. I have to look at the way I am praying. Am I reciting certain daily prayers without feeling or thought because they have become a habit? I can handle the good times but can I handle the bad with faith that this is God's will for me?

This leads me to the second question, "How old are you when you pray?" Are my prayers all about me? Are my prayers about what I want and need? Am I like a child asking God, "Please, please, please give me…."? Am I always asking for something even if it is in the spirit of heartfelt prayer? Or do I pray as an adult understanding that God knows what I want and need and will provide according to His will and His timing.

Today, at this moment, I honestly have to say that I am not praying as I should. There is worry on my mind (worry is lack of faith) and so the first thing I have to do is be very serious about praying for faith so that I can practice Step Three as it was intended and as I know I have done before. It sounds like I'm asking for something, yet again, doesn't it? I'm not afraid of praying but I like to use the prayers of others instead of just talking to God. For whatever reason, I somehow think I don't have the right words. The words of others make so much more sense to me. Don't get me wrong. I talk to God but I don't always feel as if I've prayed. Perhaps I still suffer from the not-being-good-enough syndrome!

Like I said earlier, prayer is personal. I totally get it but there are times when I want to feel more in my heart and my soul. I know that my Higher Power is aware of all of this and I have a vision of Him laughing and shaking His head and saying to the angels, "Sooner or later I think she will finally get it. She just has to remember that it will always be progress, not perfection."

We seldom question faith and prayer when life is good. Don't wait for a dark day to ask yourself, "How do I pray?" and "How old am I when I pray?"

Namaste. May you walk your journey in peace and harmony.

Check out the "Women in Recovery" pendant at Bill's Friends! Beautiful!



Related Articles
Editor's Picks Articles
Top Ten Articles
Previous Features
Site Map





Content copyright © 2022 by Kathy L.. All rights reserved.
This content was written by Kathy L.. If you wish to use this content in any manner, you need written permission. Contact Kathy L. for details.