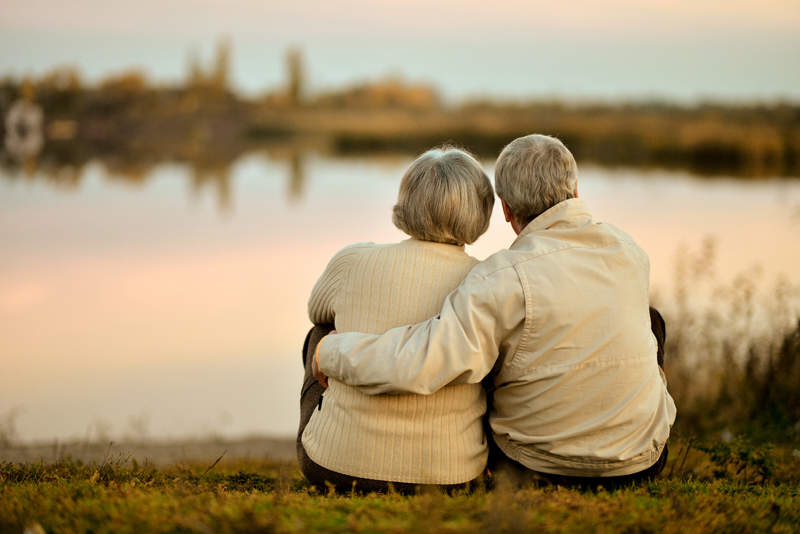 Every now and then a book comes a long that provides more than just a great read. It's the kind of book that touches you at a deeper level, changes your perspectives and causes you to take some kind of action in life. Such is the case for the book titled, "Dream Big" by Patricia King.
The book is written specifically for women over the age of 40 who are wondering whether or not the best of life has passed them by. It is a time of life when women may be going through empty nest syndrome, menopause, entering grandmother hood or may have been through divorce or death of a spouse. It is a transitory time of life that causes many women to wonder whether life still holds a purpose for them in the future to come. They may find themselves feeling useless, abandoned or left behind as their children begin to grow, go off to college or start families of their own, and their roles and identities are dramatically changed as a result. They have more time on their hands but no place to put their abilities to use, so it may seem.
Women in these situations will often find themselves asking, "Who am I, now, in this season of life? What more does life hold for me? Are my best years behind me?" It's a great set-up for depression and hopelessness at a time when women should be embracing their new found freedom. After all, most have sacrificed for their families over the years, longing for the day when their own dreams could be fulfilled and yet not really having a clue how to go about it.
To have a dream, according to the book, it is important to believe that it is possible to achieve it and that there is a God who delights in making our dreams come true. Through sound biblical teaching, Patricia King provides women with the knowledge and truth that God has a plan for their future and has a tremendous desire to birth their long-denied dreams into existence. Patricia walks the readers by the hand through practical information and godly wisdom that leads women into a journey of possibility in terms of achieving their own dreams -- no matter what age.
This is one book that comes with this editor's personal testimony. After raising four children, going through empty nest syndrome and entering a new phase of life as a grandmother, I entered that time of questioning about what the next 30 or 40 years of my life would hold. I thought the best of my life was in the past. The answers to my questioning came in the form of Patricia King's book, "Dream Big." After reading the book and applying the lessons to my own life, some long-dormant dreams began to emerge. One of those dreams was a desire to write, become an author and to publish a magazine. One year later, I am doing all of the above and experiencing the joy of watching my dreams come true. I am learning that the best is yet to come.
Patricia King teaches in her book that God is bigger than any dream we possess and is the author of our dreams. She shares that, in many cases, our lives have been a preparation to equip us for the day when our dreams would begin to emerge. More importantly, most of the big dreamers in the Bible were senior citizens when their true purposes began to unfold and their dreams began to be fulfilled. That is an exciting revelation for those of us who find ourselves in the second half of life.
This book is an invitation for all senior dreamers out there to "Dream Big." Patricia shares that it really can happen to YOU!
A copy of this book may be purchase here
Dream Big
or through Amazon.com


Related Articles
Editor's Picks Articles
Top Ten Articles
Previous Features
Site Map





Content copyright © 2022 by Susan R. Blaske Williams. All rights reserved.
This content was written by Susan R. Blaske Williams. If you wish to use this content in any manner, you need written permission. Contact Pamela Slaughter for details.