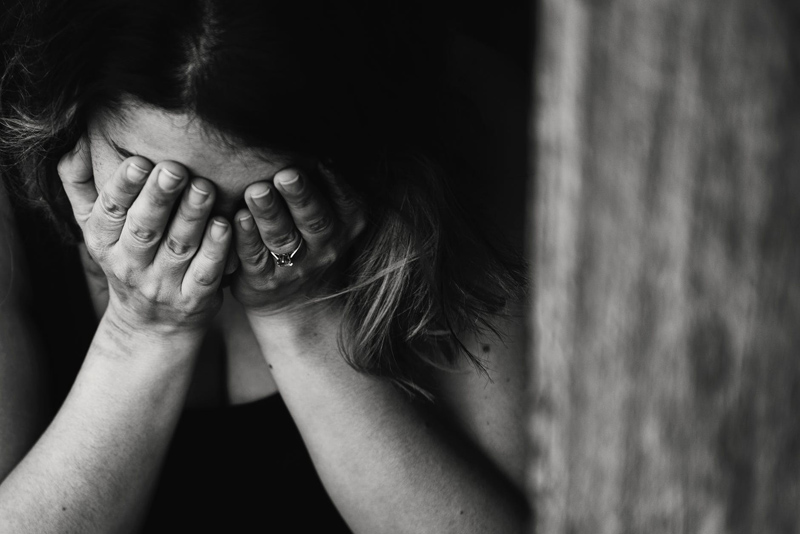 For survivors of child abuse, Father's Day can be very difficult, for obvious reasons. I would like to address two different groups of survivors in this article. The first, are those survivors that were abused by their father. The second, are those that were abused by their mother and longed for their father to intervene and help them. Both groups face the same variety of emotions, troubling memories, and challenging decisions.

For those survivors that were abused by their father, it is especially challenging to go through the Father's Day holiday. They remember the times that they were violently and physically abused. They most likely can still visualize every time that they were hit or beaten by their father. The names they were called might still ring in their ears. The emotions they felt, as children, still persist within them. Those that were sexually abused by their father might feel as though they will never be able to rid their mind of those horrible memories. On a side note, many people in our society call these terrible times incidents. Excuse me, but using that term somehow seems to minimize what the child endured. We need to call it what it is. It's abuse!

The second group of survivors also endure hardship on Father's Day. I am a witness to that fact. My mother was a very mean drunk. She was also the one that perpetrated most of the abuse on us. When my mother was off on one of her tangents, I remember looking up at my father and waiting for him to stand up to her, to stop her, and to help us. That day never came. Instead, I remember watching as my mother hurled insults and accusations at my father. I watched as he withdrew inside of himself and no longer talked or interacted. But, I also remember how it felt to know that my father didn't intervene in what my mother was doing to us.

For both groups, Father's Day is difficult. The survivor observes other families as they celebrate Father's Day. The survivor watches as the families eat together at restaurants or celebrate at a park. They watch as the children hug their daddys and the daddy's faces light up with big smiles. The survivor more than likely finds themselves wishing they had that kind of life. Instead, they remember the beatings, the insults, the touches they endured, and the name-calling. They long to go off in a place in their mind where their father loves them appropriately. A place where they are safe in their father's arms. A place where they are defended by their father and not hurt or ignored.

What does the survivor of child abuse do during this holiday? How do they celebrate this holiday? Can they celebrate this holiday? For those that are married and have children, it is important that they not only allow their children to celebrate this holiday, but that they help them as well. Let's be honest, while we help our children to create something special for their father, a part of us is wounded and feels sadness and grief over what we didn't have or what we endured from our father. It is very important that we help our children and teach them how to celebrate this special day by expressing their love for their father.

Father's Day is a difficult time in regards to decision making. The survivor may wonder if they should send a Father's Day card to their father. Furthermore, should they decide to get their father a card, what do they say in it? I have found, in my experience, that it is very difficult to find just the right card to give my father on Father's Day. Most cards are all about receiving love and nurturing from the father. For many survivors of child abuse, that is obviously not the case. Also, what kind of card do you get for the father that sat by and watched the abuse happen, without stepping in and stopping it? This only adds to the frustrating decision making process of whether or not to get their father a card.

Another difficult decision is whether or not they should make an appearance at a Father's Day celebration with the family. If the survivor should decide to attend the function, what do they say to their father? Do they hug him? Do they bring him a gift? Do they confront their father and seek his approval and pleasure?

There are so many aspects to this holiday that can make it a very difficult day to get through. I recommend to each survivor that reads this article that you think of what is in your best interest. You are most important in your decision making process. Take into consideration what attending a family function might leave you feeling. Consider how it difficult it might be for you. That's totally appropriate to do. If you feel it is best to not visit your father, that is your decision, and quite honestly, your right! Do not feel any guilt at what you have decided to do.

May you feel peace throughout this holiday.



Related Articles
Editor's Picks Articles
Top Ten Articles
Previous Features
Site Map





Content copyright © 2022 by Kelli Deister. All rights reserved.
This content was written by Kelli Deister. If you wish to use this content in any manner, you need written permission. Contact Erika Lyn Smith for details.