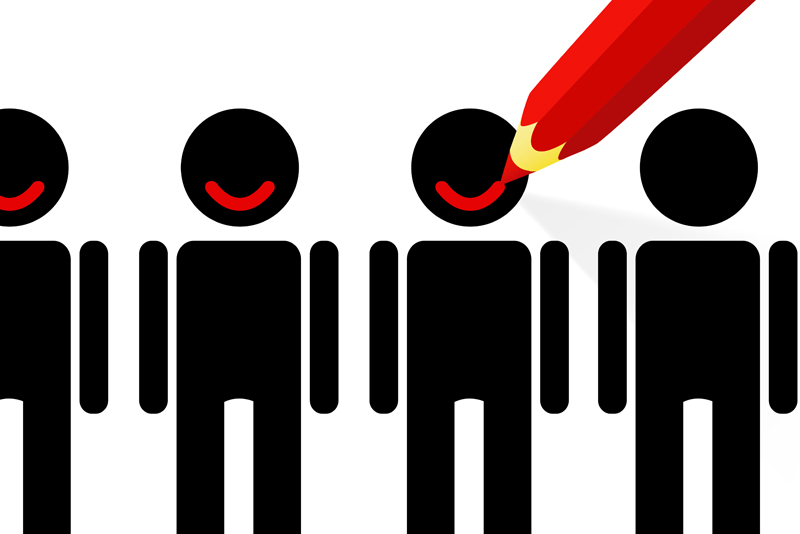 One of the first suggestions I was given when I began writing this weekly article was to make it as timeless as possible. In other words, no one will want to read today's news next week, next month or next year so it is important not to have it date-stamped. The sad thing about my topic this week about the media and addiction is that only the names will change. The situations and events may be a bit different but as long as there are addicts who play roulette with their lives each and every day and enablers to assist them, this article will transcend time.

It is important to begin with what I think the media (TV) has done in a positive way to bring focus to drug and alcohol addiction to the public. The first that comes to mind is "Intervention" broadcast weekly on A&E. I classify this program as "positive" because it tells it like it is. It does not confine itself to alcohol and drugs but includes most of the more common addictions we see today (gambling, food including anorexia and bulimia, shopping, and dual addictions). The viewer follows the addict on a day-to-day basis while hearing from family and friends about their concerns. If you have seen this program, and you are like me, you see a side of addiction you didn't see (couldn't see) when you were in the middle of it. You see what your friends and families saw. It is easy to point out the enablers (many of whom get help in this program also).

This is real life at its best and worst. It is an addict and his/her family at the crossroads and most time that crossroad is life or death. There is not always a happy ending. At times the addict leaves rehab, is asked to leave or spends the entire 90 days only to relapse upon coming home. How real is that? And yet most of the endings are happy giving the viewer hope that recovery is possible for anyone who wants it.

"Intervention" serves as a beacon of light in the media cave. It educates those who see addiction as lack of willpower; it is real enough to discourage someone perhaps on the "edge"; it provides awareness and direction to parents, friends, and family members who might think a loved one is addicted or know they already are; it provides the concept that there is a solution no matter how far down on the scale someone has gone. For those of us in recovery watching, "Intervention" can only bring us to our knees as we say, "Thank you, God".

Now let's go to the negative side of the media's portrayal of addiction. I am probably in the minority on this one but I am extremely bothered by one of ShowTime's newest additions, "Nurse Jackie". There have only been three episodes on so far and I saw the third first. I wanted to see the first two so I viewed them back-to-back a few days ago. By the time I got to the end of the second, I said to my husband, "I really like Edie Falco but I don't think I like her character in this at all." He did like it which is why I say I am probably in the minority but my husband is not an addict.

The character, Nurse Jackie, is a workaholic-type nurse who is dedicated and respected and seems to know her medicine. She is also an addict who is given prescription drugs by the hospital pharmacist who she is also having an affair with. And then she leaves the hospital to go home and walks into her home only to be greeted by her two little daughters and a husband. Oh, she also takes her wedding ring off before entering the hospital and puts it back on when leaving. I am not sure why since her pharmacist boyfriend must know she is married.

Anyway, the whole persona of Jackie makes me queasy. She is the embodiment of what I read in the Big Book of an addict. Successful, controlling, smart, helps others, gives money to the poor, loves her daughters and seemingly cares for her husband. But she drugs all day to keep her going and mocks her marriage. One time she caught herself doing something that would have killed a patient when she stopped quickly and murmured something like, "Oh my God, I almost killed you."

If her character was totally pathetic, I would say that the writers wanted us to see what drugs do to a person of her caliber. But she is not outwardly a pathetic character. As a matter of fact, if she were not an addict perhaps the program would never have been put on the air because she would have just been a regular woman in the helping profession. And that is the point. We never see the real Jackie; we only see the addicted Jackie in all her addictive behaviors. For me, this is not entertainment and it only gives the public the idea that as long as you can work as tirelessly as Jackie does, the drugs are not important and keeping the boyfriend whom she says she loves is just life in the 21st century.

I am not a TV critic. I am an addict in recovery and perhaps I am more sensitive to what I view than I used to be. I know how difficult it was to admit my addiction as I know it was for most of you. To sit in front of the TV and watch a day in the life of an addict in this particular situation (as opposed to "Intervention") is probably real in the sense that her actions scream addiction (yes, I've taken her inventory). But something tells me we will never see her bottom and what comes to her job, her children and her husband. Or maybe we will. I'll let my husband tell me when that happens and maybe, just maybe I'll watch!

Namaste'. May you walk your journey in peace and harmony.

Note: Sorry but I have to mention Michael Jackson. I loved his music but looking at his unhappy life and his reported drug use, why would anyone be shocked at his premature death?




Related Articles
Editor's Picks Articles
Top Ten Articles
Previous Features
Site Map





Content copyright © 2018 by Kathy L.. All rights reserved.
This content was written by Kathy L.. If you wish to use this content in any manner, you need written permission. Contact Kathy L. for details.