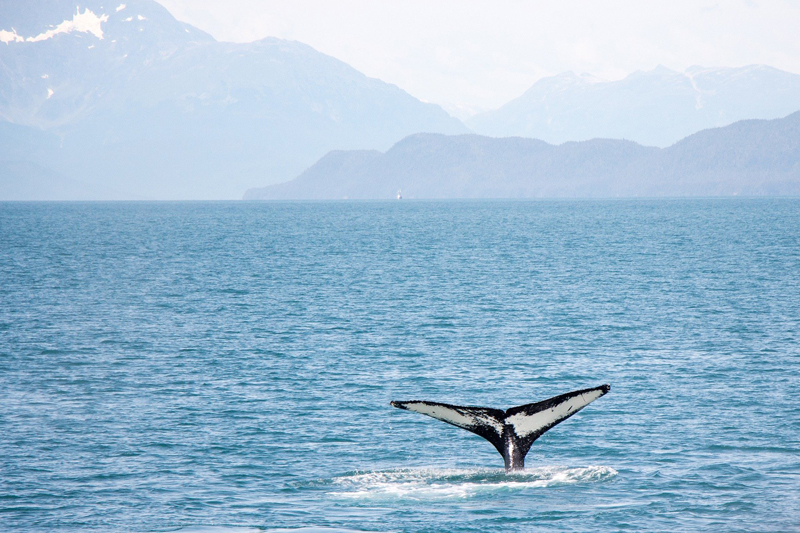 Alaska is home to many unique forms of wildlife. One of the most well loved and admired but least often seen by tourists in its natural habitat is the Musk Ox. An animal once native in many far northern regions of North America, Europe and Asia; the Musk Oxen has changed very little since the ice age. It is believed that normal climate changes world wide and over hunting in some areas both contributed to the near demise of this hardy animal hundreds of years ago.

Visitors to Alaska often have "a trip to the Musk Ox Farm" listed as a priority on their travel agenda and for good reason! This is an awe inspiring and unusual animal. It plays an important part in the lore and mystique of early and present day Alaska. Famous for its formidable appearance and heavy coat, the Musk Ox appears in photos to be quite huge – and Musk Ox bulls are particularly impressive.

Visitors to breeding farms and wildlife parks often comment in surprise that these animals actually look much shorter "in person" than they had expected. This is in part due to the fact that most often seen up close are the females (cows) which are quite a bit smaller than the bulls, usually no more than four feet tall. An adult Musk Ox can vary in height from 4-6 foot tall at the shoulder depending on gender and sub-species and on average weigh between 500-1000 lbs. Musk Oxen are compact and muscular underneath those thick coats. Visitors are also usually surprised to learn that the Musk Ox is more closely related to goats than to the oxen whose name it carries.

There are two main sub-species of Musk Ox, both of which were originally native to Alaska; the smaller Greenland variety most commonly found in Alaska today and the larger Barren Ground Musk Ox, which is currently found in the wild only in arctic areas of Canada. The two sub-species have been successfully interbred in farm settings in Alaska to enhance genetic diversity in domestic herds. Whatever their size, when these animals are in motion, especially the bulls, it is easy to understand the heavy metal bars that surround their pens or pastures to keep even the most domesticated of these powerful animals contained.

Few people, even those who live in Alaska, realize how close the world came to losing the Musk Ox forever. It is often assumed that the Musk Ox has always has been part of Alaska's history.

In actuality, the native Alaskan Musk Oxen had completely disappeared from Alaska by the mid 1800s. According to records in the 1920s, the only regions where Musk Ox could be found in the wild were in Arctic Canada and East Greenland. Over hunting for hides, meat and horn even in those remote areas was bringing this ancient species perilously close to extinction.

The Musk Ox made it's reappearance in Alaska in the 1930s with the careful introduction of less than three dozen wild Musk Oxen from Eastern Greenland. Most of these animals were eventually released on Nunivak Island, the second largest island in the Bering Sea off the coast of western mainland Alaska. Thriving in this harsh environment, surviving on tundra that would have quickly defeated most mammals, the Musk Ox herd had grown to over 700 animals by 1968.

With the goal of bringing these spectacular animals back from the brink of extinction accomplished, seed stock was taken from Nunivak Island and relocated to remote areas of Alaska where they had once roamed freely so many, many years ago. Small groups and individual animals have also been donated to zoos, wildlife parks and a few research facilities over the years. By 1990, there were well over 2,000 musk oxen spread across the state of Alaska and the population continues to grow today.

With protection and even limited, controlled hunting, the Musk Oxen once again populate many parts of Alaska. Musk Oxen continue to be one of the most remarkable wild animals in a remarkable landscape. Almost as ancient as the mountains, glaciers and tundra surrounding them, the Musk Ox lives on, continuing to inspire residents and tourists alike. They are a part of Alaska's history and hopefully will always be a part of its future.



Related Articles
Editor's Picks Articles
Top Ten Articles
Previous Features
Site Map





Content copyright © 2022 by Deb Frost. All rights reserved.
This content was written by Deb Frost. If you wish to use this content in any manner, you need written permission. Contact Deb Frost for details.