Diet and Weight Loss Tips for Singles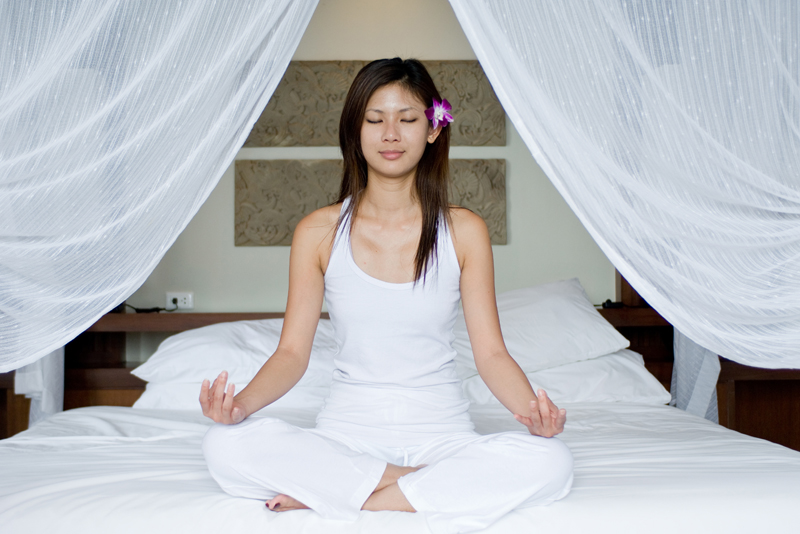 As I began my seven-mile speed-walk with dozens of classmates this morning – I saw and heard something that made me realize that all the single people taking the course had a very different attitude from the coupled and married people. And, it shocked me.

I recently began speed walking with an eye on getting back into jogging some time in the future. So, I signed up for a running class at my local community college. On the first day, there were two camps of people attending – the experienced runners, and the very reluctant ''can we just walk at our own pace?'' runners. The later is the group with whom I signed on as a member. The insanely fit ''mother-of-five'' instructor came sprinting towards the class; ''today, the beginners are going to speed-walk for seven miles, while the advanced runners will follow me onto the fourteen-mile jogging trail.'' Her group pumped their fists in the air, and hooted, while my group stood there looking dazed and confused, while letting out a collective sigh so loud that it startled a flock of pigeons nearby.

Now, flashback to the first day of class – everyone was required to introduce themselves and share some personal information. On that day I learned that 85% of the class were single men and women, the other 15% were in committed relationships, married, or had many children. Now, flash forward, the 15% in relationships took off running with the teacher, and the other 85% single group lifted their legs, as if pulling their feet out of quicksand, and lurched forward with an almost collective groan of ''is this what I have to do to get in shape?'' I was stunned to learn that throughout the entire walk, most of this group continued saying similarly negative things. Other joggers ran by chatting lightly with pleasant, but pained, looks on their faces. I looked back at the faces of my classmates and saw nothing but misery, my own included. What was going on here?

I have not read anything that has suggested any correlation between being single and a dislike of exercise. I'm sure it is not true, but what I do know is that in this small physical exercise-class; all of the single men and women were miserable and negative. And, I knew that I had to change my attitude about being in this program or I would never achieve my goal. It was a remarkable fact that all of these people met twice a week at 6:30 am to embark on a fitness program. Now, it was time to focus positively on even the smallest achievements until the noise of our excitement drowns that negative inner voice out.

One of the first steps we must take is to stop sabotaging our success. Here are a few tips to get you going in the right direction:
1. Change that negative self-talk. Instead of asking yourself, ''is this what I have to do to get in shape?'' say, ''this is leading me towards my goal of fitness and weight loss.'' You will be surprised at how differently you will feel about your fitness routine when you look at it through positive eyes.
2. Start acting like that 15%. Go ahead, pump your fists in the air and hoot the next time you start your routine. Even if you don't feel like it, do it anyway. Get in the habit of acting like you love it, and soon enough, you will. '' Act As If'' is a very powerful tool for anyone who is struggling with making changes in their lives.
3. Re-portion your food servings. If you like eating certain things that are sabotaging your weight loss goals, just do a bit of readjusting. Instead of a large piece of meat and some vegetables, reverse it – lots of vegetables and a smaller serving of meat. Do the same with beverages, less sugary, more water. You don't have to give up the things you love completely, just alter their portion, and their importance, in your meals.
4. Finally, devote time to looking after yourself. When you say that there is no time to exercise or to eat right, you are really saying that you do not think you are worth the time and effort to treat yourself better. You are worth it. Know that, and if you do not ''Act As If'' and start taking small steps at eating better and getting more exercise.

Remember, changes do not have to start grand; you can take them in small steps. But, take those steps. Don't forget to air-fist pump and hoot.


You Should Also Read:
Heal Your Past and Take Control of Your Future!
Stop Cheating Yourself


Related Articles
Editor's Picks Articles
Top Ten Articles
Previous Features
Site Map





Content copyright © 2023 by Christyann Anderson. All rights reserved.
This content was written by Christyann Anderson. If you wish to use this content in any manner, you need written permission. Contact Christyann Anderson for details.