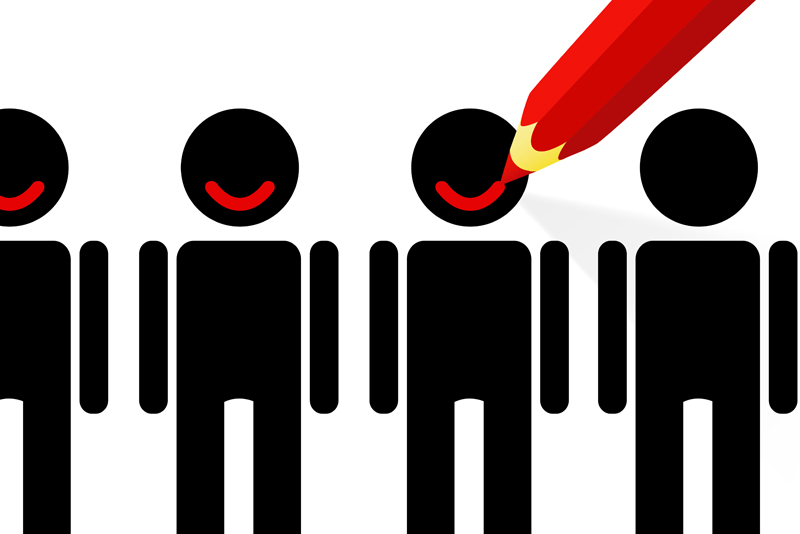 I am not a Bible person. What I mean is that I have read certain passages but could never quote any one of them book and verse. I am also not the type of Big Book person who can hear a few words and recite the exact page or how many times the words were used within the book. And so when I say that the phrase "faith without works is dead", I am fairly sure I am paraphrasing a quote from the Bible that became the mantra for action in the early years of Alcoholics Anonymous (and I believe that it was Lois Wilson, Bill W.'s wife that brought those words to life).

Within the past number of years that I have been writing as the 12 Step Recovery Editor for BellaOnline, I have talked about sponsorship more than a few times. I talk about it often because I truly believe that the numbers of people who sponsor are far too few for the number of people needing sponsors. I don't think it is that many recovering alcoholics/addicts don't want to sponsor, I think they are afraid to sponsor. And isn't that just old demon "fear" still hanging around telling us we are not good enough or strong enough?

Since none of us graduates from a 12 Step program, time in recovery means something but not everything. It depends on the person. I have heard 19 year old newcomers speak with the wisdom of much older persons with years and years of sobriety. Comfort in sponsoring sometimes has a lot to do with one's education and career. It might be easier for a teacher to sponsor than it is for a computer programmer ("easier" meaning comfort level). If you are waiting for a spiritual experience to tell you are ready to sponsor, you are probably going to wait a while. I know there are many fellowships that want a person to wait at least one year before they become a sponsor. If all of the early AA folk waited for a year, there probably would not be a program for us today.

If you have gone through all of the steps at least once with a sponsor, go to meetings on a regular basis, and can see your own recovery as being progress, you are ready to sponsor. My own suggestion is that you don't seek out newcomers in the sense that they feel intimidated but introduce yourself to them, talk to them, and give them your phone number. If they need a sponsor and it is God's plan that they choose you, then they will.

I actually didn't begin this article to write about sponsorship as much as the overall action we all must take to help others. We can pray, meditate, go to a meeting every day, and maybe we even help out before and after a meeting. Sounds like we're doing the deal, right? Personally, I think everyone needs to do more than that. If we truly are working Step 12, we are doing more than making coffee for a meeting. Our Higher Power sure loves that we pray, mediate, turn our will over to Him, take care of ourselves, are working hard to live life on life's terms, and being the best we can be. But if we are not taking all of that faith we have in our Higher Power, in ourselves, and in recovery and doing something for others, we are probably practicing a most selfish type of faith.

Perhaps for whatever reason you honestly can't sponsor. I do know there are reasons why someone might want to sponsor but cannot. There are so many other ways you can put your faith into action. Here are a few suggestions that are workable for just about anyone: find meetings in your area that have a number of attendees from half-way houses, sober-living facilities, or those who are homeless. These are not always listed in the meeting schedule printed in your area but can be found by contacting St. Vincent's, the local National Council on Alcoholism and Drug Dependency (NCADD) or contact the facility and find out if the meetings are open to anyone. The reason why these are important is that most of those people are desperately trying to recover from alcohol, drugs, etc. and there is no one with any length of sobriety attending the meetings. If you have been sober for even a few months, you can support these folks by sharing your experiences, strengths, and hopes at a meeting.

Volunteering is always a great thing and it doesn't necessarily have to involve addicts. There are a multitude of organizations that need help. The important thing is that you find one that you believe in and stick with it. Your own AA district may also need help. Oftentimes there is a call for volunteers to answer the phones in our Central Office or to put meeting books together. You don't have to wait for someone to put the call out.

Honestly, the reason I am focusing on "faith without works is dead" and reaching out to others is that I was remembering myself in a position I never was in before. There are also a multitude of others out there just like me: unemployed, recovering, and wondering how to get through it all. The only way, I discovered, was to get out of myself, be grateful for what I had, and be of service to others in some way.

The other choice is to sit at the computer all day looking for a job, feeling totally frustrated and alone and don't you just feel the self-pity? I met a woman recently who had relapsed after a number of months as was her pattern. She said she couldn't possibly help anyone else when she couldn't even stay sober herself. Isn't that exactly why we do get out there and help someone? It is not for me to tell her what she should and should not do, but if you are feeling fragile in your sobriety, get out there and begin giving what you were so freely given. Putting your faith in action will come back to you in many ways. It is one of the best gifts you can give yourself.

Namaste'. May you walk your journey in peace and harmony.

Like Grateful Recovery on Facebook. Kathy L. is the author of "The Intervention Book" (Conari Press)



Related Articles
Editor's Picks Articles
Top Ten Articles
Previous Features
Site Map





Content copyright © 2018 by Kathy L.. All rights reserved.
This content was written by Kathy L.. If you wish to use this content in any manner, you need written permission. Contact Kathy L. for details.