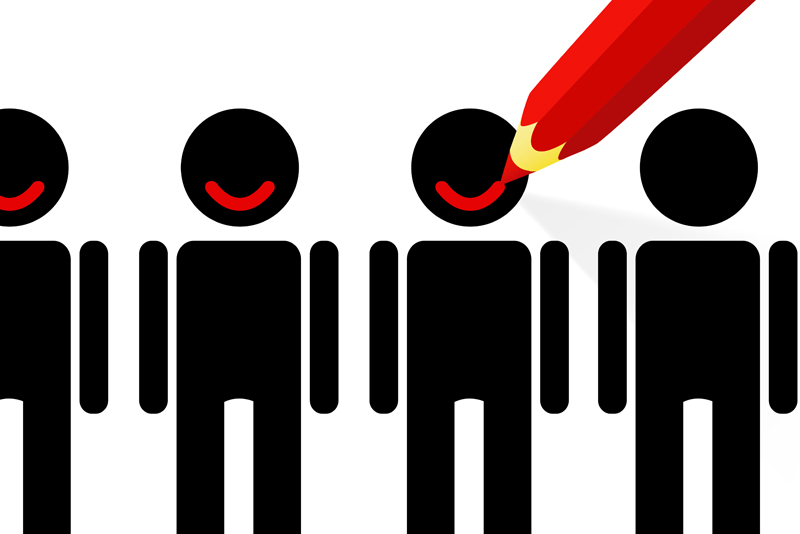 Anonymity is, of course, one of the primary reasons why 12 Step programs work. Most of us are not in the public eye that we would have to hide our addiction(s) but our simple day-to-day lives can bring us just as much angst if we don't solidify our position about whom we should or should not reveal our addiction(s).

This may be the 21st century but not everyone's mind lives in the present. Because of that, I mention revealing our recovery as opposed to revealing our addiction(s). If I were a betting woman, I would put a wager on the fact that most every one of us, prior to our recovery program, thought that looking at a group of addicts would be like peering into a homeless shelter. So if we thought the word "addict" had a negative connotation, think what must go through a normie's mind! I admitted my addiction when I took Step One. Now, if I have the need or desire to tell anyone about my addiction, I tell them that I am in AA and am in recovery or that I am a recovering alcoholic. The key word is "recovery/recovering". Somehow it immediately removes the mental image or even the stigma attached to our addiction especially as women.

Revealing our recovery is probably as personal as choosing a sponsor. Each one of us has our own reasons and like everything else in recovery programs, there are no rules. We have to use our common sense and the advice of our sponsors or others in the fellowship. Many newcomers get over anxious about "sharing" their own good news and can't wait to tell everyone. Just as many keep their recovery private and don't tell even family members they are in recovery. Is one right and one wrong? There is never a wrong unless we harm or potentially harm another person and we must be careful about harm to ourselves.

My personal experience was to first tell the people closest to me. These included my husband, two daughters, and my sister. My family, husband's family and my closest friends live in the mid-west and east coast so being selective wasn't a problem. There is one other couple that I confided in only because they were my drinking buddies. I also knew they would completely understand as my friend's mother is a practicing alcoholic and always will be. I eventually told my family when I had the opportunity to visit them. Telling all of these people was a wise thing for me to do. They have been a continuous source of love and support.

There is another side to my story, though. My in-laws do not know, nor do my business associates or friends (outside of the fellowship, of course). I would love to think the world doesn't judge but it does and due to the type of work I do, I don't think it would be in my best interest to divulge my recovery to my colleagues. The in-laws and friends are a different story. You see, I don't really care. My husband (normal) does. I don't know if he cares for my sake or for his but it doesn't matter. He is extremely supportive in all phases of my recovery so if telling someone bothers him, I can respect that. He is prominent in the business community and so my recovery could be a potential harm.

We all have our reasons. I think the real key to making a decision to tell a person or not is how you feel inside. If you feel that you are keeping a secret, then perhaps it would be a good thing to just tell it like it is. In all likelihood the other person will be delighted, not surprised even though we thought we fooled everyone! I have a very dear friend in the fellowship who will never tell her mother. I didn't get that at first but her mother is elderly, lives hundreds of miles away, is totally judgmental and so what would be the point? There are also those who get uncomfortable when we share our recovery news. You can't take their inventory but you have to wonder what that is all about. Guilt?

One positive aspect to all of this is that we don't really have to reveal anything to the new people we meet. I don't even think about that. Socially, I make it clear I don't drink. No one has ever asked me why and if they did? Well, the answer is, "I just don't".

The last word I have about revealing recovery and the addiction that goes with it is that there is always one time when there is no doubt in my mind whether or not to share my story. When someone is in need it is my responsibility to share the message; it is our responsibility to share the message. It is not about me/us. No matter where you are in your recovery, 30 days or 30 years, you can plant the seed of hope.

Namaste'. May you walk your journey in peace and harmony.





Related Articles
Editor's Picks Articles
Top Ten Articles
Previous Features
Site Map





Content copyright © 2018 by Kathy L.. All rights reserved.
This content was written by Kathy L.. If you wish to use this content in any manner, you need written permission. Contact Kathy L. for details.