How to make Potpourri That Smells & Looks Good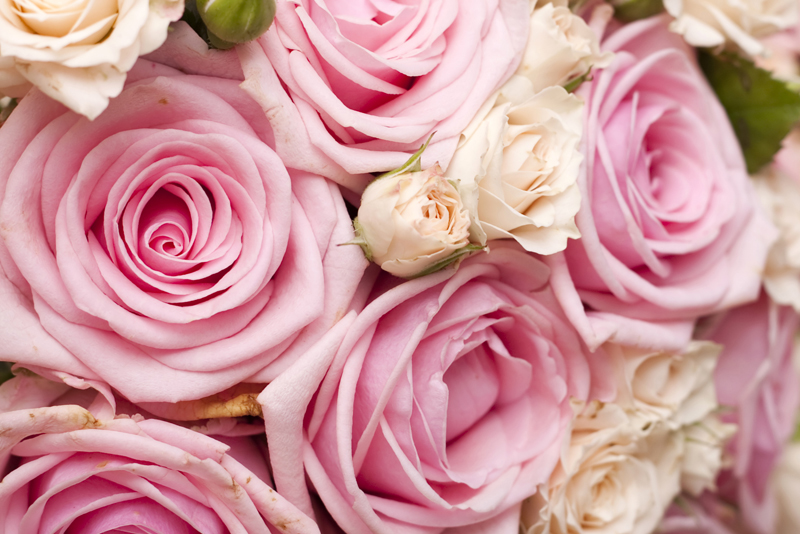 Yes, you can make potpourri that smells good and looks good. Potpourri not often referred to as a perfume, but it sets a mood, spikes the olfactory glands and scents a space just like a perfume does.
Signature scents have not only been used by the high priest of Egypt and Cleopatra but we as crafters create and use signature scents.
Potpourri is one of those creative avenues used by many of us to create scents and aromas for our immediate environment. But let's not get locked into the traditional image of what potpourri is, dried herbs, fruits and flowers. Potpourri literally means "rotten pot" in French. The original potpourri was created from fresh flower petals, typically roses, salt and herbs that were aged in a sealed glass container. Pretty, not really. The beautiful flowers give way to brown mush but they smell so good. The moist mixture and its aroma last much longer.
Today we experience potpourri in a more dry form. Potpourri can be a subtle addition to your environment to help you relax or to stimulate you.
Potpourri can me made with any organic material. The basic ingredients are your Fillers(dried flower petals, fruit, buds, bark, beads, sequins, buttons, etc), Fragrance (fragrance oil, essential oils, aromatic dried flowers, herbs and fruits) and Fixatives (spices, roots and powders that preserve the fragrance in the potpourri mixture).
Here are the basic steps to making potpourri -
Note pad - Ever make a great scent and forget how much of a particular ingredient you added because you forgot to write everything down?
Collect your ingredients - If you're using fresh flowers or fruits, you'll have to dry them.
Mix your fragrance and fixatives
Add your fragrance and fixative mixture to your dried elements
Age your potpourri in a sealed container in a dark dry place mixing it every day, at least every other day.
Choose decorative containers to display your potpourri in, Nice!
Fillers
"Fillers" are the body of your potpourri creation. Each element of the body plays a specific role in your creation, the size, the shape, the color and its texture.
Traditionally, potpourri fillers have been floral ingredients and roses were the flower of choice. Now we use an endless assortment of flowers, (azalea petals, calendula, carnations, marigold and lavender)
Dried fruits and wood bark are a great resource for texture and shape. Lemons, limes and oranges dry easily and look great. Cranberries, blueberries, rose hip and even peppercorn scent longer.
Fragrance/Essential oils
The most popular essential oils used to scent potpourri include
geranium
lavender
lily-of-the-valley
lemon
gardenia
eucalyptus
rose
When choosing your fragrance/scent, test several brands and types. A little goes a long way, so start with small amounts of your chosen scent and you can always add to enhance the aroma. Keep essential oils away from children.
Fixatives
Fixatives help maintain the strength and preserve or fix the scent of your potpourri. Orrisroot is the powdered fixative used in potpourri. But if you suffer from allergies, orrisroot can leave a dusty look and build up on your potpourri. Therefore, you might want to consider other organic fixatives such as vetiver, ground benzoin or patchouli in your potpourri. For best results, distribute evenly throughout your mixture.
Whether it's Spring, Fall or a Holiday blend, potpourri will have your environment smelling like a bouquet of flowers, fresh baked lemon pound cake or apple cider that's been slowly simmered and topped with shot of bourbon.
Life Never Smelled So Sweet,
https://nyrajuskincare.com


Related Articles
Editor's Picks Articles
Top Ten Articles
Previous Features
Site Map





Content copyright © 2023 by Juliette Samuel. All rights reserved.
This content was written by Juliette Samuel. If you wish to use this content in any manner, you need written permission. Contact Juliette Samuel for details.