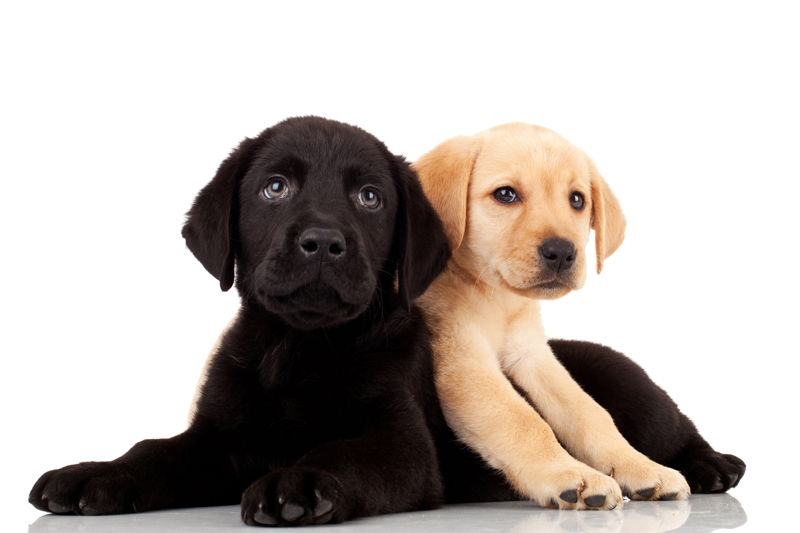 My precious dog, Fritz, has lost his battle with cancer. Fritz was more than a beloved pet. He was my devoted companion, my furry gray child and my protector. I was his mom, his care giver and his life long friend.
Fritz was warm and affectionate, funny, smart, playful... courageous too. Although he had much more than his share of illness, Fritz was always a happy dog. He never let anything get him down. He always had a sparkle in his eyes and his little tail was constantly wagging. He started every day by running outside through the doggie door, sniffing the early morning air, then trotting all around the yard with Schatzie, our Weim girl. After his morning exercise he always had a long drink of water, then jumped back in bed for a belly rub and a little more snuggle time.
Fritz survived meningitis when he was only four months old and Lyme disease when he was three years old. He was also a six year cancer survivor. When Fritz was four years old he was diagnosed with Mast Cell Cancer. He had surgery to remove three malignant lumps on his left thigh, followed by four weeks of radiation therapy. The hair on his leg and thigh never grew back completely after the radiation. Some of the hair grew back white instead of Weim gray and part of the area remained hairless with dark pigmented spots on his skin. That just made Fritz more beautiful in my eyes. It was a reminder that my very special dog had survived cancer and was still alive and well.
Fritz lived only two months after a new malignant tumor first appeared in May. When a biopsy revealed that the tumor was a grade 3 sarcoma, we knew that cancer would probably take Fritz's life this time. Since x-rays and an ultrasound showed that the disease was still localized, the Oncology veterinarians recommended treatment with IV chemo. The first round of five chemo treatments stopped the rapid growth of the tumor. Three weeks later he began a second round of chemo. After only four treatments, however, Fritz's white blood cell count was too low to continue. A decision was made to skip the fifth treatment.
A few weeks later he was put on a combination of oral chemo drugs. Until Fritz's last day, we still thought he would live a few more weeks, maybe even a few more months. The tumor was still there, but Fritz showed no other signs of having a deadly disease. We were not prepared to lose him so soon.
But... on Monday afternoon, July 27th, the tumor... a Hemangiosarcoma, suddenly started bleeding profusely. We rushed Fritz to our local vet who stitched it and stopped the bleeding. Dr. Mike explained that he was glad that he could give Fritz a little more time, but the bleeding could start again anytime. We would soon have to make the dreaded decision to let him go peacefully or Fritz could bleed to death. Fritz could go home but he would have to take it slow, definitely no running allowed. Fritz was eager to dash out of the car when we got home but I kept him on his leash for a short walk around the yard. That turned out to be our last walk together. Less than two hours later the tumor began to bleed heavily again and we took him back to the animal hospital.
In a final act of love, Fritz was euthanized at around 9:45 PM. As the IV took effect, I stroked his head, held onto him and hugged him. The last thing Fritz heard was the sound of my voice telling him that he was a good boy, I love him, I will always love him. As he took his last breath, I thanked him for being my dog.
Fritz also gave us one last gift. Before starting the injection, Dr. Mike warned us that in most cases, a dog's eyes remain open, even after death. Sweet Fritz did not leave us that way. Fritz closed his eyes for the last time and quietly left this world.
Although he was almost 11 years old, Fritz never became an "old dog". He never looked like an aging dog.... he had no gray muzzle, no cloudy eyes, and absolutely no sign of doggy Alzheimer's. On most days Fritz was as playful as a puppy. He was especially playful during his last few days with us. Nearly all of his toys were scattered around the house or lying outside the toy baskets. Fritz was like a busy child looking for his favorite toys and tossing the others aside. Two days before his death Fritz found his favorite old toy, a stuffed fox, and brought it to me for a game of fetch. The first day I woke up without Fritz by my side, I found his toy fox on the floor aside of my bed. His fox is now on my nightstand... something I can hold onto when I need to feel a little closer to Fritz.
That noble dog could teach us all how to live and how to love. Knowing and loving Fritz gave me the courage I needed to help him through it all. I was blessed to have him in my life. Whenever I was down, Fritz was there to comfort me. If I was sick, he would lie next to me and press his head against my forehead as if he wanted to share my pain. His main goal in life was to be by my side. His love and his memory will be forever in my heart. Thank you, Fritz, for all the love and joy you gave me.
We are profoundly grateful to Dr. K. Ann Jeglum and her wonderful staff at Veterinary Oncology Services and Research Center in West Chester, Pa. and at Veterinary Oncology Services' Radiation Center in Chalfont, for the excellent care they gave Fritz in the past 6 years.
Heartfelt thanks also to Dr. Michael Comalli and everyone at Conrad Weiser Animal Hospital in Womelsdorf, Pa. for the compassionate care they gave "Fritzbo" since he was a puppy.
You Should Also Read:
Saying Good-bye
A Dog Lover's Guide to the Internet
Canine Health


Related Articles
Editor's Picks Articles
Top Ten Articles
Previous Features
Site Map





Content copyright © 2023 by Sandy Moyer. All rights reserved.
This content was written by Sandy Moyer. If you wish to use this content in any manner, you need written permission. Contact Bettina Thomas-Smith for details.