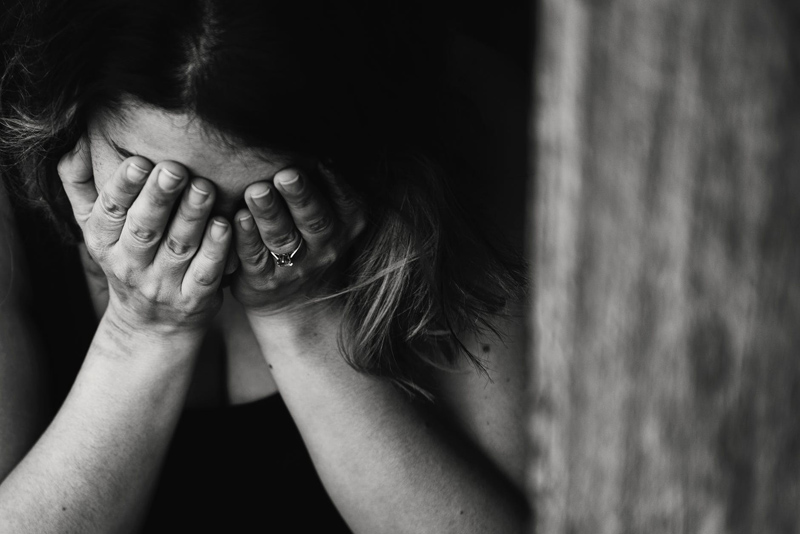 I have recently had the honor of talking with some adult survivors of child abuse. The reason I say I am honored is that many adult survivors do not share their difficult childhoods with anyone. I am honored that they have trusted me enough to share what they have endured. One thing that I have seen in all of those that have shared, is their broken heart. I, too, had a broken heart.

It is not an easy thing for a survivor to talk about. Sharing with another person means revisiting painful and gut-wrenching emotions. It means dealing with nausea as they share. It means fighting back tears that feel as though they will never end. It means exposing a very broken heart. Only those that have endured child abuse know what I am talking about. It takes a great amount of courage to share their painful experiences.

Another factor in this is that the adult survivor must still deal with their abuser. They are still their parent's child. Granted, they are most likely not being physically or sexually abused, as an adult. However, that does not mean that the abuse has stopped altogether. It is common for the abusive parent to use different means of abusing their children as they age, such as emotional and mental abuse. This abuse works as a trigger in bringing up memories and emotions that the survivor is trying so hard to forget about. How does the survivor deal with their broken heart, especially when the abuse continues into adulthood?

There are several ways of healing a broken heart. First and foremost, is that the survivor must find someone that they can trust to share their painful memories and emotions with. I recommend a counselor or therapist for this. Everything that is shared is confidential and between the therapist and the survivor. Going to therapy means that the survivor can begin to walk in baby steps and share their experiences and their painful past. Furthermore, it means that the survivor can get help with the emotions that are troubling them. It means they can have a safe place in which to cry those tears that have threatened to overpower them. Going to therapy or counseling means they are no longer alone in their journey.

Another means of healing the survivor's broken heart is journaling. I have mentioned this many times before. That is because it is very helpful in one's healing process. Journaling offers a means of getting all emotions out and on paper. The survivor can write about memories, feelings, emotions etc. They can allow the rage they feel to come out and be put onto paper. They can allow themselves the freedom to fully express themselves and begin to release all the pain they have hidden away for years.

Art is a means of healing one's broken heart as well. I used art to express myself through my process. It is a very creative method and allows the survivor to express themselves in their own unique way. The survivor can draw and use colors that represent different emotions to them. For me, when I drew, red and black were colors that represented pain and trauma. It will be different for each person.

Lastly, I recommend becoming a part of a local support group. That was a very empowering experience for me. To know that I was not alone in my journey was a huge thing for me. There is something about joining other survivors and hearing past experiences from others while being able to understand their emotions and their feelings. Being a part of a support group is extremely validating.

Healing from a broken heart, due to child abuse, is possible. As I said earlier, there are several ways in which to help you travel along in your journey to healing. Please consider one of the above suggestions and recommendations. You don't have to carry your broken heart with you for the rest of your lives. You can heal. You can experience joy. You can experience empowerment.


Related Articles
Editor's Picks Articles
Top Ten Articles
Previous Features
Site Map





Content copyright © 2022 by Kelli Deister. All rights reserved.
This content was written by Kelli Deister. If you wish to use this content in any manner, you need written permission. Contact Erika Lyn Smith for details.