Experiencing Peace - Jehovah-Shalom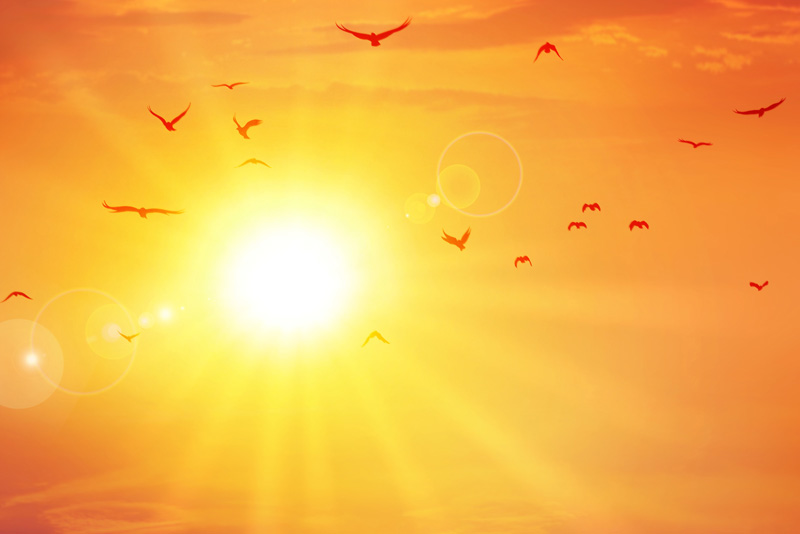 Jehovah-Shalom
means 'the Lord our Peace.' This attribute of God is found in the Bible, in the book of Judges; chapter 6. The Angel of the Lord paid Gideon a visit. Gideon had seen the divine presence of God and is understandably shaken. Scripture said that no man could look on God's face and live. (Exodus 33:20 ) The Lord said to Gideon, "
Peace
! Do not be afraid. You are not going to die." And He commissioned Gideon to free Israel from the Midianites. After Gideon was certain that it was the Lord and certain of His message, he built an altar to the Lord and called it
Jehovah-Shalom - The Lord is Peace
.
In Gideon's time, about 1300 BC, people were afraid of meeting God face to face. They knew the scriptures and had an awesome fear (respect) for Him. I don't know of many, in our time, who have that same fear. Most of us don't often think about seeing God face to face, although one day we all will. Just because we don't have a fear of certain death if God suddenly appears, it doesn't mean that we have peace. Most of us, today, are filled with uncertainty and anxiety. This is not the state of heart that the Lord planned for His children.
Isaiah 26:3 says that the Lord will keep steadfast believers in perfect peace because they trust in Him.
Hebrews 4:16 bids us to approach the throne of God with confidence to receive mercy and grace because Jesus Christ is there as our advocate. He experienced the temptations that we experience. He sympathizes with our weaknesses. He took our sin to the cross and paid the price. There is no question that we are at peace with God and have a right to be at His throne, because we belong to Him.
Jesus told the disciples that even though He was leaving, He was giving them His peace. His gift was not as the world gave, only to take it away. It was certain. (John 14:27) The peace that Jesus gives means total well being and inner rest of the spirit because we are in fellowship with God.
..
The peace we are talking about here is more than a state of mind. It is an inner tranquility based on peace with God. It is the peaceful heart of those who are at peace with God because their sins are forgiven. Philippians 4:7
All true peace is a gift from God.
We can have peace in our hearts that we are at peace with God. When we meet our Lord face to face, we will not die, we will have life. He is Jehovah-Shalom.
You Should Also Read:
Experiencing God - Jehovah-Nissi
Jesus is Known by These Names
Who is Jesus?


Related Articles
Editor's Picks Articles
Top Ten Articles
Previous Features
Site Map



Follow @LynneChapman
Tweet





Content copyright © 2023 by Lynne Chapman. All rights reserved.
This content was written by Lynne Chapman. If you wish to use this content in any manner, you need written permission. Contact Lynne Chapman for details.