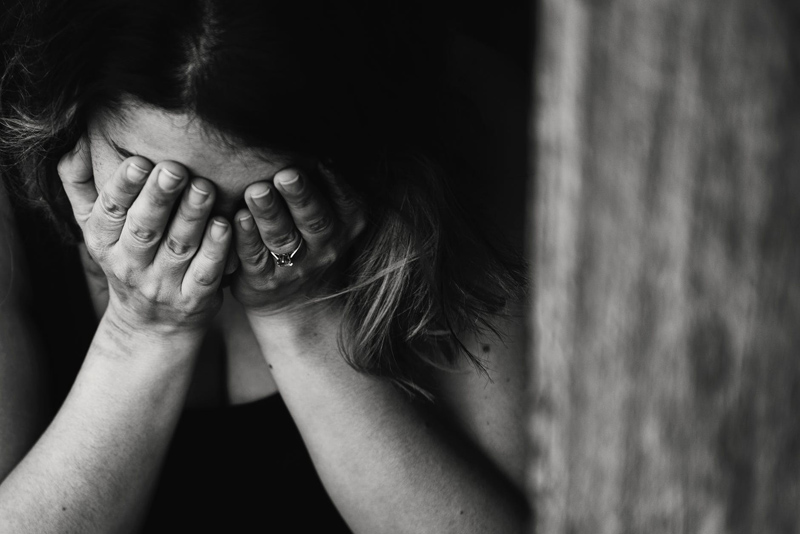 When a child is abused, they become accustomed to hiding what happens in their home. The bruises are hidden out of sight. The welts are covered up. The emotional trauma and mental anguish is not spoken of. The child often takes on the blame of the abuse they endure. "Maybe," the child might wonder, "if I had cleaned my room better I would not have gotten hit."

They might also think, "If I did not cry to the teacher yesterday, daddy would not have gotten angry and hit me with his thick belt."

"If I behaved better, I would not have made my mommy (or daddy) mad enough to hurt me."

You see, there are so many secrets that the child must keep hidden from all others. As the child grows into their teenage years, they continue to hide the secrets. Whenever they give thought to the idea of telling someone that they need help, they shy away from even whispering their secrets to anyone. They continue to hide the secrets of their home life. What happens behind closed doors remains hidden behind those same closed doors and no one else is aware of those secrets. They dare not speak to anyone else of what they are enduring because they remember the words their abuser told them. They remember the warnings that they had better not share because they will be hurt further and nobody will believe them.

When the teenager becomes an adult, they carry those secrets around with them internally. They continue to cover up the scars from the physical wounds of the abuse they endured. They don't know who to go to to get the help they know they need. Those hurtful names screamed at them throughout their childhood continue to ring loudly in their mind and soul. They flinch when they hear the loud sounds that resemble the beatings they used to endure. Their secrets are still secrets. Their spirit is broken and shattered.

I recently had the pleasure of reading a short story that was written by CJ Scarlet. The title of her short story is, Escape from the Terrible Garden. It is a story about a woman that has many secrets and lives in a dark place. It resembles the darkness of the secrets she harbors in her soul. After years of living in the Terrible Garden, she meets some people that know of her secrets and want to help her to find peace, joy, and happiness.

As her website states, CJ Scarlet is a "Author, Motivational Speaker, and Personal Coach. I have included the link to her website at the bottom of this article. I encourage you to visit her site and download the free short story. It can help you in your journey to healing.



Related Articles
Editor's Picks Articles
Top Ten Articles
Previous Features
Site Map





Content copyright © 2023 by Kelli Deister. All rights reserved.
This content was written by Kelli Deister. If you wish to use this content in any manner, you need written permission. Contact Erika Lyn Smith for details.