What the Bahá'í Faith Has Done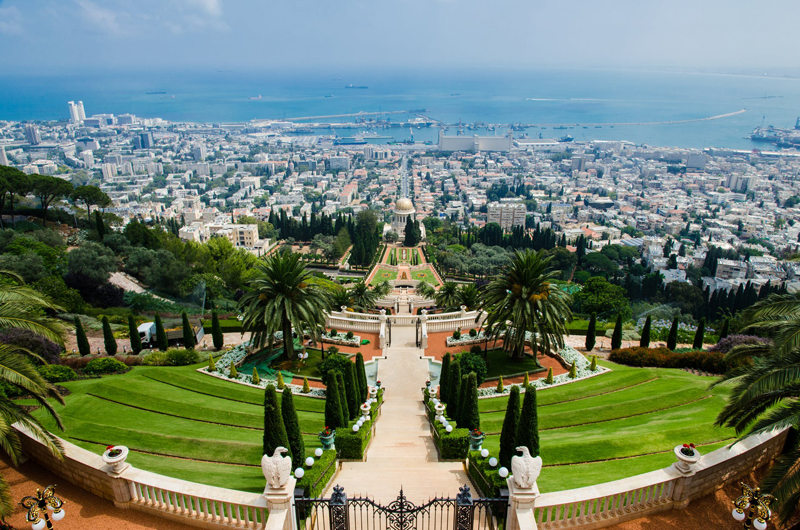 That was the perfectly reasonable question one of my grandchildren asked me the other day. He has been studying with his mother the current holiday Christian story, which churches in the USA regularly sponsor at the end of the calendar year. He could list all sorts of things which he thought Christianity had done for mankind, but knew little of what other faiths had to offer.

While the teachings of Christ have been around for about 2000 years, fully augmented and embellished by theologians and philosophers who applied them progressively to changing conditions, the Bahá'í Faith is only a little over 160 years old. In Christianity at that age, Christians were still being fed to lions! In fact, much of what most people think of as Christian didn't exist that early in its history.

The world at the time of Christ was a very different place; communication was not nearly as fast or efficient as we have today. Bahá'u'lláh's teachings have circled the globe far more quickly than any previous chapter in religious history, and the universality of their message finds receptive hearts everywhere. There are Bahá'ís building community in every country and continent.

Yet, the Bahá'í world community is still too new to have extensive edifices, and its numbers are too few for much of a political or economic footprint. The direction of its growth, however, is evident in the development of its grass roots democracy and the spiritual transformation of its adherents.

Here is how Shoghi Effendi Rabani, great-grandson of the Prophet/Founder, answered this question: "The faith of Bahá'u'lláh has assimilated, by virtue of its creative, its regulative and ennobling energies, the varied races, nationalities, creeds and classes that have sought its shadow, and have pledged unswerving fealty to its cause...." This is an inclusive religion, not an exclusive one.

"It has changed the hearts of its adherents, burned away their prejudices, stilled their passions, exalted their conceptions, ennobled their motives, coordinated their efforts, and transformed their outlook...." Bahá'ís work daily on their own character development, with these goals in mind.

"While preserving their patriotism and safeguarding their lesser loyalties, it has made them lovers of mankind, and the determined upholders of its best and truest interests...." Bahá'í world view is that all mankind is one human family, inhabiting one home: planet Earth.

"While maintaining intact their belief in the Divine origin of their respective religions, it has enabled them to visualize the underlying purpose of these religions, to discover their merits, to recognize their sequence, their interdependence, their wholeness and unity, and to acknowledge the bond that vitally links them...." Bahá'ís believe there is only one God and all religion has come from the same source throughout time.

"This universal, this transcending love which the followers of the Bahá'í Faith feel for their fellow-men, of whatever race, creed, class or nation, is neither mysterious nor can it be said to have been artificially stimulated. It is both spontaneous and genuine. Those whose hearts are warmed by the energizing influence of God's creative love cherish His creatures for His sake, and recognize in every human face a sign of His reflected glory." - World Order of Bahá'u'lláh, p. 197

So, that is what the Bahá'í Faith has done so far: it has changed hearts. Socio-economic development projects, resolution of age-old conflicts, cultural maturity, new buildings, music, literature, education--all those are side effects gradually growing out of the hope, commitment and implementation of Bahá'u'lláh's revelation.
You Should Also Read:
The Purpose of Creation
The Bahá'í Peace Program
Steps to Peace - Train for Virtues


Related Articles
Editor's Picks Articles
Top Ten Articles
Previous Features
Site Map





Content copyright © 2022 by Cheryll Schuette. All rights reserved.
This content was written by Cheryll Schuette. If you wish to use this content in any manner, you need written permission. Contact Cheryll Schuette for details.