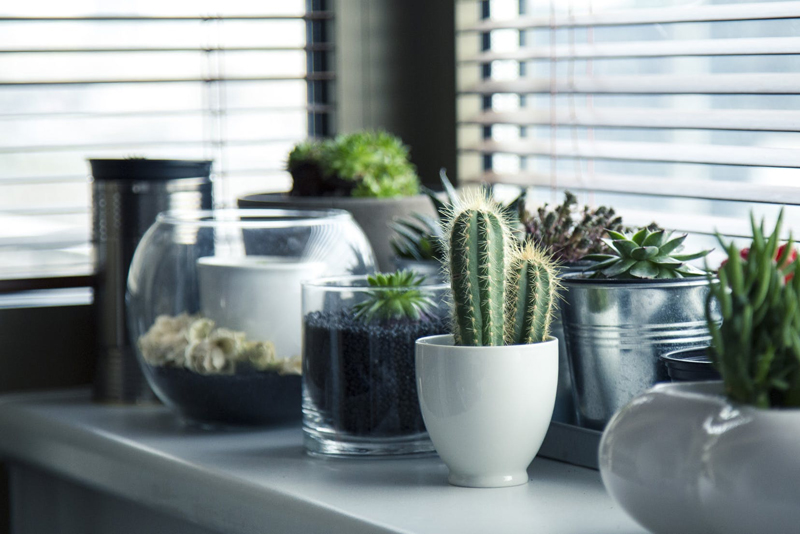 Flowering plants are lots of fun to grow indoors and can bring interest to a collection of foliage plants. Several plants in the
Calceolaria
genus make great houseplants when provided with the right conditions. These plants are commonly referred to as Pocketbook Plants, Slipperwort, or Slipper Flowers. The flowers that the plants are named for have an interesting pouch shape and can be found in any combination of brilliant red, orange or yellow.
Outdoors, Pocketbook Plants do well in full sun to partial shade. If you're going to have success growing it indoors you will definitely want to give the most sun you possibly can. A lot of the sun's intensity is lost when the light passes through a window pane; to compensate, place your Pocketbook Plant next to a window with a southern exposure (or northern, for those south of the equator). Two other options are to keep the plant in a sunroom or supplement with fluorescent lighting.
Pocketbook Plants are particular about their moisture; they need consistently moist potting mix. Do not confuse this with keeping the potting mix wet all the time. If the mix stays wet, the roots will rot away just like with any other plant. What you want to do is keep the potting mix from ever drying out all the way. Water the pot from the bottom when the surface of the potting mix has dried out. Pour off any remaining water after a half hour or so. It is helpful to grow this plant in a clay pot to help the potting mix aerate and to keep it in a sunny spot where the warmth can help the moisture evaporate more quickly. This way you can water thoroughly more frequently.
Propagation of Pocketbook Plants is simple. Typically, propagation from seed or cuttings is done. If you plan to collect seeds from the plant, allow the seed capsule to dry on the plant. When dry, seeds can be removed from inside the capsule. If you take cuttings, do not use any portion of the plant that is flowering. If you can't avoid it, remove flowers from the cutting.
Aphids and whitefly are the two main pests that you will find on this plant, though occasionally mealy bugs and spider mites can hitch a ride. It is very difficult to remove insects from these plants because they hide inside the flowers and are hard to remove. If an infestation occurs you will likely have to cut off many of the flowers so try to use a preventative action such as a systemic insecticide.
Pocketbook Plants are considered toxic and no part of them should be eaten. Take care when handling the plant as there are hairs on the stems that will irritate the skin.
This site needs an editor - click to learn more!

You Should Also Read:
Spider Plant
Ficus Elastica, the Rubber Tree
Houseplants Newsletter




Related Articles
Editor's Picks Articles
Top Ten Articles
Previous Features
Site Map





Content copyright © 2022 by Lisa Beth Voldeck. All rights reserved.
This content was written by Lisa Beth Voldeck. If you wish to use this content in any manner, you need written permission. Contact BellaOnline Administration for details.