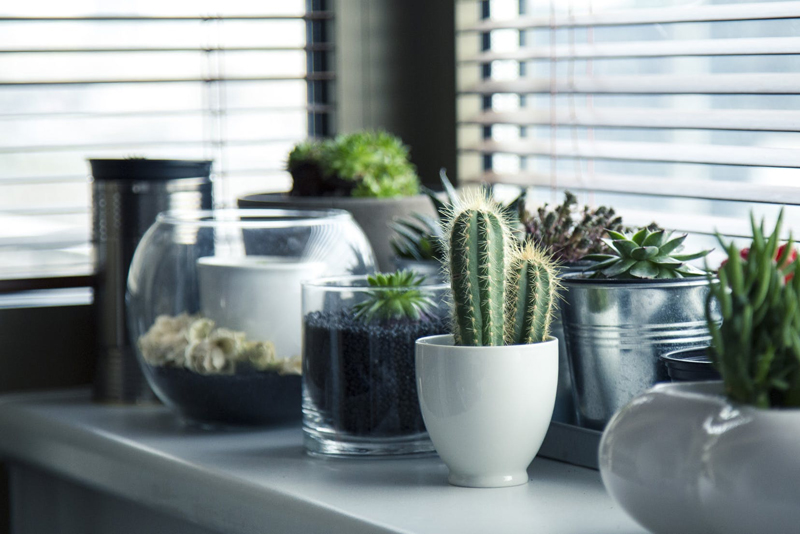 Air Layering is a type of propagation that involves the stimulation of root growth on a stem or branch of a plant. It is very useful in propagating plants that do not root readily from cuttings or when it isn't possible to obtain seeds. It is also a great way to obtain a relatively large plant right away instead of nursing small seedlings to a size where they can stand on their own. Other names for Air Layering include: Marcottage, Gootee, Chinese Layering, Pot Layerage and Circumposition.

Step One:

Method One: Girdle the plant's stem or branch where you would like the roots to form. Carefully remove the bark with a sharp knife, taking of several layers of the plant material within. This method is used on woody species.

Method Two: Alternatively, one or two cuts may be made on the stem. Cut in an upwards motion, almost to the center of the branch. The cuts should be approximately an inch and a half long (or 3 centimeters). Place sphagnum moss, a toothpick, or similar item into each cut to keep the surfaces from touching. This method is more commonly used on fleshier species.

The goal here is to prevent nutrients from traveling past the point where you have cut so that they accumulate and can be used in root formation.

Step Two:

While it is not necessary, the application of rooting hormone to the scraped area can be extremely helpful. Many species of plant will form roots pretty easily using the air layering process, but if the plant is valuable, the investment is well worth it. Value can be the plant's rarity, price tag or even sentimental worth. Rooting hormone generally increases the speed at which roots form and how quickly they grow, though keep in mind that on some plants it may not have any effect at all.

Step Three:

Take a handful of sphagnum moss and dip it in tepid water; wring it out so that it is damp but not dripping. This will be your rooting medium. Place the handful of moss around the girdled or cut area so that the top of the cut area is in the top third of the moss.

Step Four:

Wrap the sphagnum moss with plastic wrap. The wrap should go all the way around the branch and cover all of the moss to prevent drying. Tape the wrap shut. Aluminum foil may be used over top of the plastic wrap to help maintain an even temperature or instead of the plastic wrap in warm, humid environments. You will want to check inside the wrap periodically to make sure that the moss is still moist, and, of course, to observe the progress of root growth.

Step Five:

Rooting is complete when many fibrous or hairy-looking roots have formed. The roots should fill the plastic wrap so that they are visible all the way around without having to remove it. Remember that the plant will be pretty big for a new plant and it will need a robust root system to support it; don't try to rush things. Air Layering can take months, a year, or even longer.

Remove the completed plant by cutting below the root-ball. Leave the sphagnum moss, dampening it slightly if it has dried out. Attempting to remove it will damage the small and delicate new roots. You can prune the leafy portion of the plant at this time if the root system isn't large enough to support it. Plant the baby plant, moss and all, in a good potting mixture that has both good moisture retention and good drainage. Cover the plant with plastic film to keep humidity up while the roots are establishing themselves and keep it in a slightly shady location. In time, your new plant will be self sufficient and sending out new shoots.



This site needs an editor - click to learn more!

You Should Also Read:
Ficus Elastica, the Rubber Tree
Dieffenbachia
Houseplants Newsletter




Related Articles
Editor's Picks Articles
Top Ten Articles
Previous Features
Site Map





Content copyright © 2022 by Lisa Beth Voldeck. All rights reserved.
This content was written by Lisa Beth Voldeck. If you wish to use this content in any manner, you need written permission. Contact BellaOnline Administration for details.