Don't suffer hearing loss in silence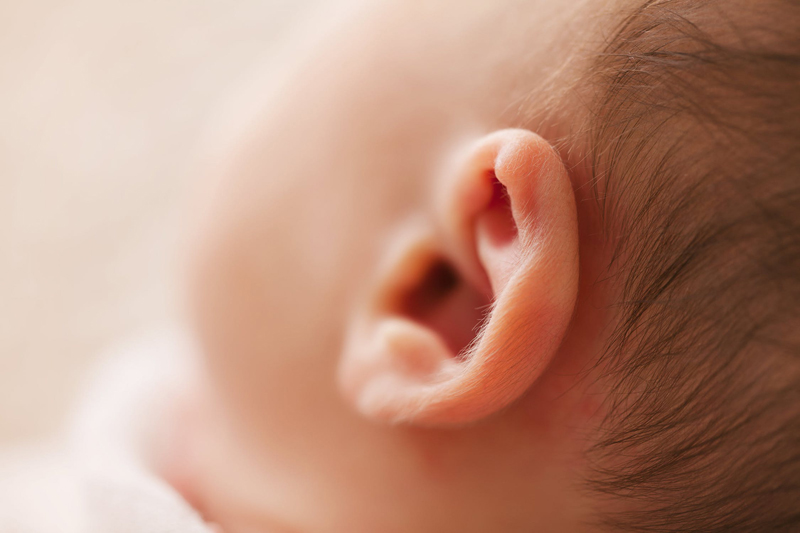 One of the major causes of hearing loss is ageing. Our hearing ability worsens from our forties and onwards and when we reach our eighties, more than half of us suffer from significant hearing loss.

According to Access Economics a foremost Australian research company, one in six Australians are affected by hearing loss, and prevalence rates increase with age, with three in every four people over 70 affected. With an ageing population, hearing loss is projected to increase to 1 in every 4 Australians by 2050. (Editor: Evidence from around the world show that deafness rates are similar everywhere)

Despite the fact that interventions such as hearing aids and cochlear implants enhance a person's ability to communicate, the majority of people with hearing loss (85%) do not have such devices. This could be attributed to the ongoing stigma associated with hearing loss, and the myths and misconceptions surrounding implantable hearing solutions.

It is estimated that around 60,000 Australians could benefit from a Cochlear hearing solution – and a significant proportion would be retirees. Not only are older people embarrassed when they find it increasingly difficult to hear in noisy or social environments, there is a general lack of awareness of the solutions available for them when hearing aids are no longer effective.

Cochlear offers a range of different hearing technologies that can improve a person's quality of life by opening up a whole new world of sound for older people struggling to connect with their friends and family:

Cochlear implant
Despite the myth that cochlear implants are only suitable for children, people as old as 96 are benefitting from this life changing technology. Cochlear implant surgery is a routine procedure, and the benefits are huge.

For retired bilateral cochlear implant recipient Dr Ray Hare, being able to hear again has enabled him to indulge his passions. Ray, who was Principal Research Scientist with Durum Wheat Improvement (Department of Primary Industries), retired in August 2008, but recently joined the University of Sydney as a teacher in the area of plant breeding.

"I was profoundly deaf for the best part of 30 years," he says. "I updated my hearing aids at regular intervals to compensate for the increasing hearing loss, however by 2003, it was clear that hearing aids were failing me, and my confidence in social situations and even at home was beginning to crash.

"With bilateral cochlear implants, my life is back to normal, both socially and professionally. The implants have allowed me to continue to actively participate in life without any real difficulty. One incredible benefit is that the phone is no longer an issue – both landlines and mobiles. And the constant worry of ever declining hearing is over.

"After each switch-on I was able to understand speech within 24 hours using my new implant, which was truly amazing. Following the first switch-on, I gave a lecture at university the next day. I could understand questions with some difficulty. However, after the second switch-on, I could converse easily straight away and chatted with my taxi driver while travelling from St Vincent's Hospital to the airport."

Cochlear™ Hybrid™
The recently launched Cochlear Hybrid specifically helps people who suffer from high frequency hearing loss, or partial deafness. The Hybrid combines the best of cochlear implant and hearing aid technology, providing new hope for those who struggle to understand speech, particularly in noisy settings.

Helen Turner, aged 71, is one of Australia's first Cochlear Hybrid recipients. Fitted with the Hybrid in June 2008, Helen is frequently amazed by the return of her high-frequency hearing. "I can now hear everyday sounds such as the clock ticking, birds chirping, the microwave, telephone and even music," she says. "Not only that, my confidence has returned in social situations. I now enjoy meeting friends for lunch in group situations and going to the movies and theatre – experiences I never thought I'd ever have again."

Cochlear™ Baha®
The Cochlear Baha bone conduction system can help people with conductive (outer or middle ear) hearing loss, mixed (outer/middle and inner ear) hearing loss or single-sided sensorineural deafness. Instead of trying to send sound through the damaged area, Baha sends it directly through the bone, naturally stimulating the inner ear and bypassing any problems with the outer and middle ear.

The next-generation Cochlear Baha BP100 (recently launched) has been designed to deliver better bone conduction hearing performance than ever before. It adjusts to ever-changing sound environments, meaning recipients don't need to adjust the programs manually, as with other processors. The result is a clear, comfortable and natural hearing experience.

"For too many years I wrestled with defective hearing, and it was steadily getting worse," says 79-year-old Baha recipient Richard Mildred, who retired (unwillingly) 19 years ago. "It is now about three and a half years since my Baha was implanted, and it revolutionised my life.

"Before my Baha, I had to seat myself carefully in business conferences, I drove my wife crazy about the house whenever she spoke to me indirectly or from another room, I could not watch TV happily, and was almost lost at lunches and dinners – the whole 'hard-of-hearing' disaster.

"I had a number of expensive and frustrating adventures with all the usual 'magic', 'latest technology' in-ear devices – an almost complete waste of time, effort and money. Then my Ear Nose and Throat specialist recommended a Baha.

"I now have excellent hearing – socially, personally, at all times, even in crowded and noisy surroundings. It's truly miraculous. My life is now carefree (as far as hearing is concerned). Not a worry in the world. I can now hear without care or comment in any circumstances, about the house, at the movies, dining or in meetings.

"You can have my car, but leave me my Baha!"



You Should Also Read:
What is a Cochlear Implant?
Baha to combat deafness - what is it?
Hearing loss Statistics


Related Articles
Editor's Picks Articles
Top Ten Articles
Previous Features
Site Map





Content copyright © 2022 by Linda Ballam-Davies. All rights reserved.
This content was written by Linda Ballam-Davies. If you wish to use this content in any manner, you need written permission. Contact Felicity Bleckly for details.