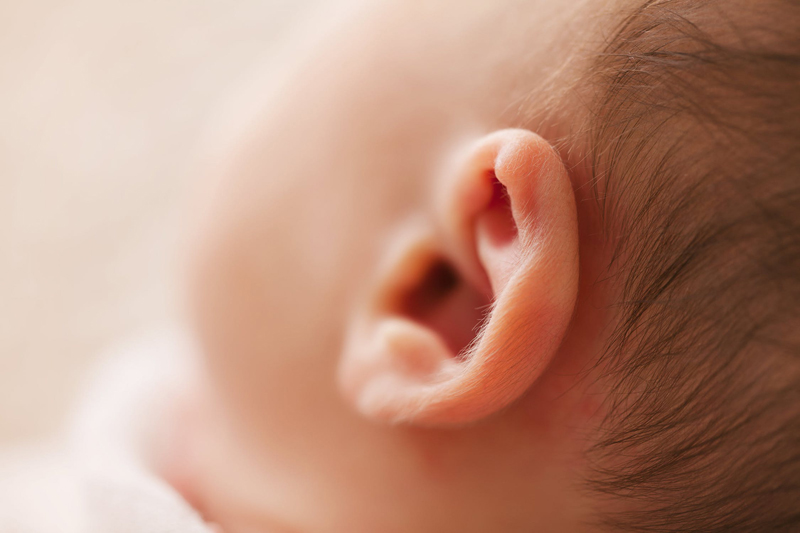 Research indicates that these statistics apply to most countries. These are from Australia, all you need to do to is multiply the percentage by your country's population to find the number of people.
- There are 3.5 million people in Australia with a hearing loss 16.67% of population
- 60% or 2.1million of these are males mostly due to industrial deafness
- 37% or 1.295million are over 70 years of age
- 66% or 2.31 million have a mild loss which results in personal communication difficulty
- 23% or 0.8 million have a moderate loss which usually means they need a hearing aid
- 11% or 39,000 people have a severe or profound loss for whom hearing aids cannot help and are likely to benefit from a Cochlear Implant

Age of people with hearing loss
- 1 in 6 Australians suffer from some kind of hearing loss
- As the baby boomers age this prevelance is expected to increase to 1 in 4 of all Australians
- For those over 50 years of age this is 1 in 4
- Over 70 and this rises to 3 in 4
- 6 in 10 over the age of 60 within 30 years
- Nearly half of those with a hearing loss are working age (15-64)
- Employment rates for hearing impaired people are lower than for the rest of the population 20.5% lower for men and 16.5% lower for women

Noise is more than annoyance
- 10dcbl is the level of sound of rustling paper
- 30dcbl is the sound of a watch ticking
- 50dcbls is the level required to hear quiet conversation
- 60dcbls is needed for normal conversation
- 70 to 80dcbls is the level of traffic noise (tram)
- To hear above the noise of a tram you would need to have your iPod or MP3 player at 80dcbls
- Every 6dcbls is 100% amplification. Therefore to raise your level of sound to 80dscbls means you've amplified the volume 20dcbls over normal conversation or more than 300%

Wearing hearing aids
- Only 1 in 3 people who could use a hearing aid do.
- There is an average of 6 years between when they need help with hearing and when they actually seek help.

How Hearing loss compares
- Mild hearing loss Mild Asthma
- Moderate hearing loss Clinical depression, slipped disc, moderate pain
- Severe hearing loss Pneumonia

How hearing loss impacts
- Mild hearing loss Personal communication difficulties
- Moderate hearing loss Need a hearing aid
- Severe hearing loss Need a hearing aid but may not be getting much help from it. Hearing aid may spend more time in the drawer than on the ear
- Profound hearing loss Hearing aid can no longer help – a cochlear implant may help

How many Heavy Metal Concerts would your have to attend to damage your hearing?
- The wrong question. One concert and your hearing will recover probably within 24 hours
- It is prolonged exposure which generally damages your hearing permanently

Where does hearing loss fit in the national health priorities
- 2nd only to musculoskeletal disease (above cardiovascular disease 3rd and cancer 8th)

Cost of hearing loss
- $0.2m per annum spent on hearing issues by the government
- Direct financial cost of hearing loss per annum $11.75bn (1.45 of GDP)
- Total economic cost of hearing loss per annum in Australia $23bn
- $62 per person is spent for hearing loss per annum compared with $10,904 per person with cancer or 42,064 per person with mental illness

Use of iPod or MP3 players
- 93% of people recognised they could be listening at a level which could damage their hearing
- But only 10% of people aged 20-34 use output limiting (limit the volume) when using their music device
- Around 75% of people using these devices do so for 5 or more days per week
- 90% of females reported listening for 0-3 hours per day with 75% of males doing the same. The balance used their music device for 3.5 to 7 hours per day.
- Almost 60% of people report using at a loud volumes with 35% listening at a medium volume. Only 5% listen to it softly.

References:
The 2008 Libby Harricks Memorial Oration 5th Annual Deafness Forum Australia May 2008

You Should Also Read:
The impact of Deafness on the community
Deafnes impact on family and friends


Related Articles
Editor's Picks Articles
Top Ten Articles
Previous Features
Site Map





Content copyright © 2018 by Felicity Bleckly. All rights reserved.
This content was written by Felicity Bleckly. If you wish to use this content in any manner, you need written permission. Contact Felicity Bleckly for details.