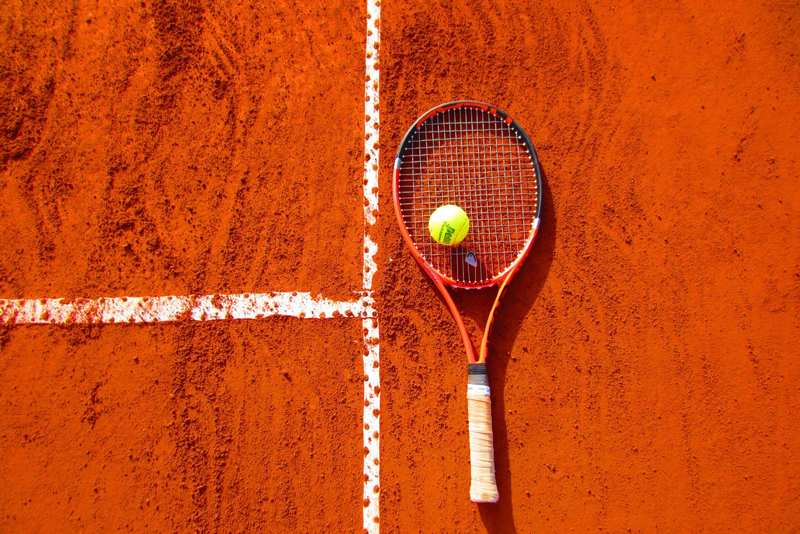 Famous people play tennis too. They might not play on courts at the local high school, but they do play. Some may have been promising juniors and others still have game. And on the tennis court, they're just regular people like everyone else, trying to master that one elusive shot.

So what do you and Dr. Phil have in common? Tennis. Dr. Phil might be one of the most enthusiastic celebrity tennis players today. He claims to schedule work around his tennis games, and says that he tries to get out on the court most every day.

Other famous celebrity tennis players include Dustin Hoffman, Matthew Perry and Gavin Rossdale. They have been known as avid tennis players for many years. Some have even suggested the playing level of these guys may be close to NTRP 5.0 which would be considered quite good.

It makes sense that a celebrity would have a very good tennis game because they can afford to pay for the best instructor and play most any time they want. But it's really not like that for most, just as it is with everyone else. Tennis is a fun distraction, but unless you're winning on the pro tour, your primary focus is going to be work, career and family. It's the same for celebrities as it is for the rest of us regular folk.

Some celebrities are lucky enough to bring tennis and work together as they appear at various pro-am tennis events, most for charity. Former tennis professional Chris Evert has been running such an event in Florida for many years. Past participants have included former President Bush, actors Chevy Chase, Scott Foley and Jon Lovitz, musicians Gavin Rossdale and Kenny Loggins, and former American Idol David Cook (who we hear is quite good).

One other huge tennis supporter for many years has been Sir Elton John. He has made a tremendous effort to use tennis as a way to raise money, mostly for AIDS research. His partnership with Billie Jean King and World Team Tennis, along with participating tennis pros, has been helping local charities for more than 20 years.

You can also see celebrity tennis on the Tennis Channel. Host Vince Van Patten, an actor and former pro player, has hit with celebrities including singer Brandy, supermodel Christie Brinkley, and actors David Hasselhoff and Ryan O'Neal, all of whom seem to play at a level more like your average club player. He has also played with poker star Gus Hanson, and the aforementioned Dr. Phil, and both of these guys have a much bigger game than the average hacker.

So the next time you watch Dr. Phil, remember that celebrities are regular people too, and some of them enjoy a friendly game of doubles just like you.


Related Articles
Editor's Picks Articles
Top Ten Articles
Previous Features
Site Map





Content copyright © 2023 by Sandy Eggers. All rights reserved.
This content was written by Sandy Eggers. If you wish to use this content in any manner, you need written permission. Contact Sandy Eggers for details.