South Africa - 350 Years of Winemaking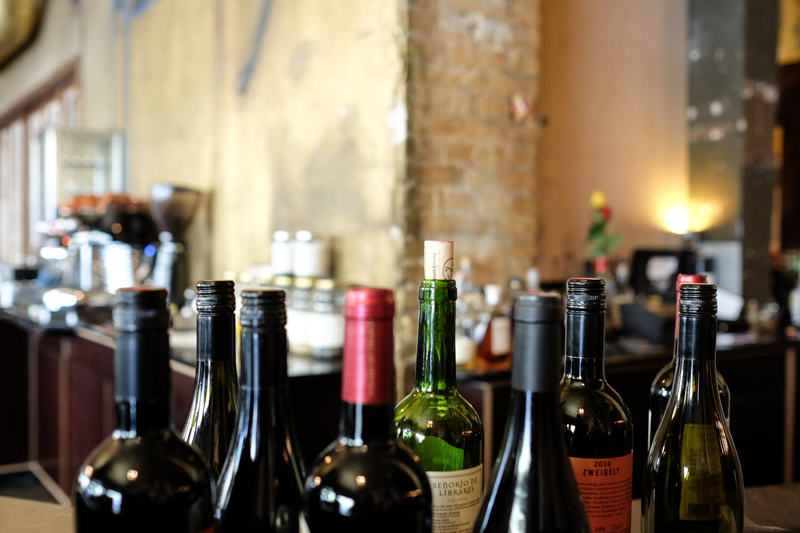 South Africa has been making wine for 350 years. Alone among winemaking countries it can identify the arrival of its first vines, their planting and very day the first wine was pressed. It was on 2 February 1659 that that Jan van Riebeek, who had established the Dutch East India Company's settlement at the southern tip of Africa, recorded in his diary that "Today, praise be to God, wine was made for the first time from Cape grapes."
South African wine's star has waxed and waned. For many years economic boycotts imposed in reaction to the country's racial policies meant that consumers outside were unaware of its wines. That changed with the coming of democracy in 1994 as traditional markets in the UK, Netherlands and Belgium were quick to re-establish relationships. Now the huge markets of the USA are being broached.
Although South Africa has a long and distinguished winemaking history we can, for all intents, consider it as reaching its first decade. It has taken time for cellars to be modernised, for new winemaking equipment, vines and barrels – which were unobtainable during the boycott -- to be installed and for winemakers adapt practices to make their wines suited to modern European and American palates.
So, in a nutshell, where is South African wine today?
The winemaking region is a compact area known as the Western Cape at the very southern tip of the African continent at the Cape of Good Hope around Cape Town. The major red varieties grown are Cabernet Sauvignon, Shiraz and Pinotage. White varieties are Chenin Blanc, Colombar, Sauvignon Blanc, and Chardonnay, but much of the first two varieties is destined for brandy production. And almost any other variety that you can name is being grown as winemakers, freed of previous restrictions, are now experimenting with varieties, especially from Italy, new to the region.
Frequently unacknowledged by writers are the superb quality 'ports', originally sourced by the British market shortly after they developed the original product in Portugal.
During my recent stay in the USA I was disappointed by the limited range of South African wines available, many of which were cheap importers brands unknown in their homeland. The USA wine market with its uncompetitive and semi-monopolistic three-tier distribution system coupled with fifty different state regulations is a tough nut to crack for a foreign winery. But look out for quality South African wines coming to wine stores soon.
While you might want to compare Cape 'bordeaux' blends and rhone style shiraz's with those you know from California and elsewhere, for something different consider two of South Africa's stars: Pinotage and Chenin Blanc.
Good quality Pinotage, a South African red variety developed fifty years ago, offers spicy mulberry flavours and can age and develop for several decades. Chenin Blanc can be made in many styles; I prefer unoaked crisp dry ones but it is the serious barrel fermented and oak aged examples that have gained most plaudits.
If you've recently had a South Africa wine why not share your thoughts about it on our friendly wine forum?

Sideways
Whether or not the movie is about Pinot Noir, it has a most moving paean to the wine. A sad love story or a buddy road movie, the luscious Califoria winelands provide a beautiful back drop. And does Miles really hate Merlot and Cabernet Franc? Discuss the matter on the forum!





Pinot Noir Glass
Riedel (pronounced 'ree-dell) make the wine glass that geeks demand, Yes, its expensive but if Pinot Noir matters then this glass will show it to its best.




---
Peter F May is the author of
Marilyn Merlot and the Naked Grape: Odd Wines from Around the World
which features more than 100 wine labels and the stories behind them, and
PINOTAGE: Behind the Legends of South Africa's Own Wine
which tells the story behind the Pinotage wine and grape.
---


Related Articles
Editor's Picks Articles
Top Ten Articles
Previous Features
Site Map





Content copyright © 2022 by Peter F May. All rights reserved.
This content was written by Peter F May. If you wish to use this content in any manner, you need written permission. Contact Peter F May for details.