Restaurant - Sending Back WIne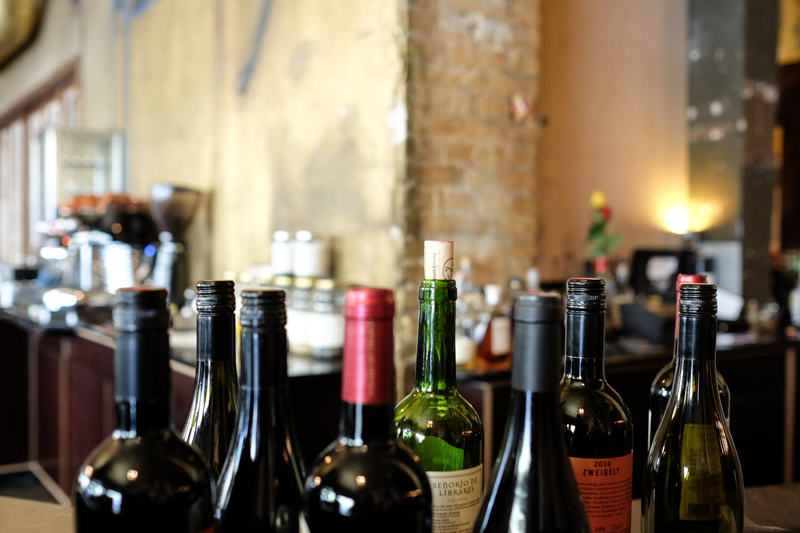 The sommelier has poured some wine in your glass and you as you taste it you get a sinking feeling that the wine might be faulty and you should reject it. But that is awkward, maybe you are wrong and the sommelier did sniff the cork before pouring your taste. What to do?
Wine is a living thing that develops and changes in its bottle as it ages. It can be affected by outside influences such as temperature and how it is handled during storage. So in fact every bottle is an individual.
The most frequent cause of a wine being faulty is by taint from a chemical harboured in its cork. Long before that chemical, TCA, was identified drinkers blamed the closure saying the wine was 'corked'. One drop of TCA placed in an Olympic-sized swimming pool is powerful enough to taint the water within and can be tasted. But TCA can also spread from corks to the fabric of a winery and go on to taint its entire production. There are several cases of this happening wherewineries needing to construct entirely new facilities. So it is not impossible for a wine closed with as screwcap or other non-cork seal to be 'corked'.
There are other possible faults which are easier to detect. Secondary fermentation is one. Symptoms include cloudiness and bubbling.
So when the wine is poured for you to taste, look at it in the glass. It should be bright and clear. Old wines can have sediment which will cloud the wine when the bottle is shaken but this shouldn't happen in a restaurant so if the wine is cloudy, reject it.
The wine should smell clean. Some old wines have a musty smell immediately after opening which is known as 'bottle stink' but that clears within moments. If you are not used to drinking old wines be aware that they smell and taste differently to young wines; they have less fruit.
Taste the wine. If it is a wine you've had before you are in a better position to judge if this example tastes right.
So now you've tasted the wine and you think it is faulty. How do you reject it?
Just tell the sommelier that the wine is faulty and ask him or her to bring a different bottle. In a good restaurant your request will be accepted without hesitation.
If you are not sure, tell the sommelier you think the wine is not as it should be and ask them to taste it.
Supposing they reply that the wine 'always tastes like that'? You can stand firm – after all they are charging 2-400% of the retail price and can afford a rejected bottle – and it is your taste that matters. Remember that perception to TCA varies between individuals and you may be more sensitive than the waiter. At times I have asked for another bottle to be opened with the proviso that if they taste different I will not be charged for the first one. I don't want to drink a bad bottle of wine, yet if I have to do this challenge it is unlikely I will return there.
Have you rejected a wine? Tell us your experiences on the friendly wine forum. Click the button on the right of the screen.

Sideways
Whether or not the movie is about Pinot Noir, it has a most moving paean to the wine. A sad love story or a buddy road movie, the luscious Califoria winelands provide a beautiful back drop. And does Miles really hate Merlot and Cabernet Franc? Discuss the matter on the forum!





Pinot Noir Glass
Riedel (pronounced 'ree-dell) make the wine glass that geeks demand, Yes, its expensive but if Pinot Noir matters then this glass will show it to its best.




---
Peter F May is the author of
Marilyn Merlot and the Naked Grape: Odd Wines from Around the World
which features more than 100 wine labels and the stories behind them, and
PINOTAGE: Behind the Legends of South Africa's Own Wine
which tells the story behind the Pinotage wine and grape.
---


Related Articles
Editor's Picks Articles
Top Ten Articles
Previous Features
Site Map





Content copyright © 2022 by Peter F May. All rights reserved.
This content was written by Peter F May. If you wish to use this content in any manner, you need written permission. Contact Peter F May for details.