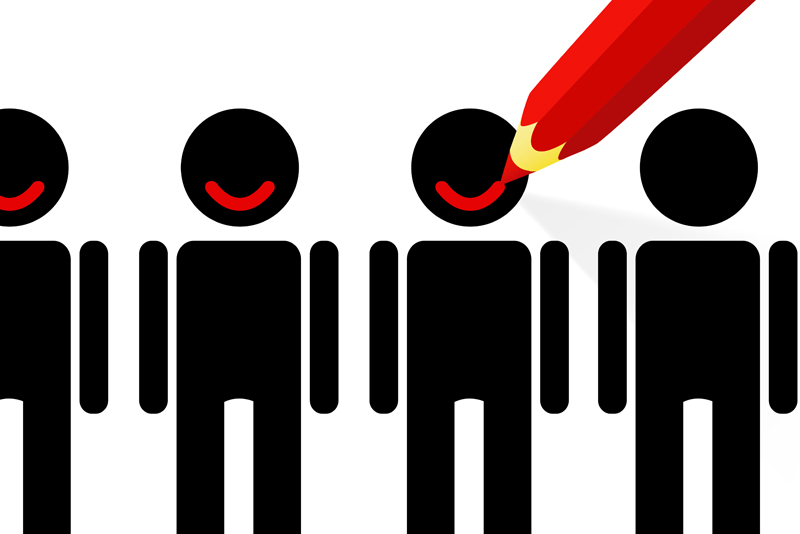 My friend, Carrie F., asked me if I had written any articles on sponsorship that she could share with newcomers. I thought I had but when I looked for one, I realized I probably included that subject within another topic. For the record, even if I had written about it in detail before, time and everyday experiences in recovery renew my concept or vision of something I thought I knew so much about. Hey, progress not perfection even in the little things!

I would like, then, to share my concept of sponsorship. I already know that not everyone shares my opinion and I do think that every person should do what works for them. What works for me and has from the beginning is not to throw myself out there asking each newcomer, "Do you have a sponsor?" Answer, "No". "Well, I can be your temporary sponsor". Usually the newcomer says yes without thinking, "Does this person have what I want?" In all fairness to those who continually volunteer in this way to be a sponsor, there are times when a newcomer does need someone, anyone to get them started. The hard part is when the newcomer realizes that the relationship is not working. He/she feels bad and doesn't want to tell the sponsor; or worse yet, the newcomer just disappears because it's easier.

Personally, I feel that a newcomer should try to get a sponsor as soon as possible but should also go to meetings and listen to what others have to say. Listening to the experiences, strengths, and hopes of others and finding the connection seems to work best for most people. A newcomer should get as many phone numbers as possible prior to finding that sponsor. Contact with another person in the fellowship could make all of the difference in the world.

Now here is where I know my opinion differs from others. I do not believe a person has to be in recovery for any length of time prior to being a sponsor. However, going through all of the 12 Steps with a sponsor would be a prerequisite. I accepted my first sponsee when I was six months sober. I thought it might be too soon but I had also prayed that when God saw fit for me to have a sponsee, it would happen. When it did, I was comfortable with it. It also depends on the person. I was much older when I entered the fellowship and my career was based in teaching and counseling. So it wasn't a big stretch for me to sponsor a newcomer. In other words, each person must look within themselves to determine if they are ready for a sponsee or not. And, it is okay to say no!

What should a sponsor do? A sponsor guides a newcomer through the 12 Steps (remember that the only difference in any of the 12 Step programs is the addiction named in Step 1; so sponsorship in any recovery program is the same). Most sponsors try to set a schedule with their sponsee so that there is face-to-face contact quite often. Going to the same meetings, getting together for coffee, visiting to work the steps and sometimes just doing something social seems to work for most. There are sponsors who insist a sponsee telephone them daily. I have done that but I also make sure that my sponsees know that it is not because I necessarily have to speak with them. It is an effort on their part to prove to me that this recovery process is worth their while. This makes more sense to a sponsee especially when they get your voice mail more than your real voice.

A sponsor keeps their sponsee on track especially while working the tough steps. A sponsor never judges or preaches. Like the 12 Steps, a sponsor never lectures, insists or demands but "suggests" how or what the newcomer might do to solve a problem. A sponsor works with the sponsee in such a way that an unbelievable bond of trust develops. A sponsor also has the "right" and should "fire" a sponsee if the sponsee cannot commit himself/herself to recovery. Sponsors are not a parent, spouse, psychologist, financial advisor, employee, etc. of a sponsee. I like to think of a sponsee as a "soul sister" (or brother should you be male); equal in every way. One just has a bit more sobriety than the other.

The important thing about a sponsor is that you have one….forever! I know that I mention "newcomer" but the reality is that we need a sponsor throughout our recovery which the last time I checked was the rest of our lives. Most people change sponsors throughout the years. We all grow in different ways and each person we encounter as a sponsor adds a bit more depth to our recovery in many ways. Each sponsor (and sponsee) gives us something special that we carry forever and pass on to others.

There was a study done recently by a group of scientists who were trying to understand exactly what makes 12 Step Recovery groups (specifically Alcoholics Anonymous) work. The only thing they could come up with was the fact that within 12 Step groups there was true fellowship; people honestly sharing their addiction with others. I can't deny this, that's for sure. But I also believe it is more than the fellowship we all feel at meetings. It is sponsorship. It is helping another human being change his/her life. It is sharing a part of your life with another person that few outside of recovery understand. Sponsorship is a win/win situation. I contend that I gain as much if not more from my sponsees than they gain from me.

12 Step Recovery programs work. The caveat is that you have to work it. Getting a sponsor and being a sponsor is one sure way of making it happen.

Namaste'. May you walk your journey in peace and harmony.

Like Grateful Recovery on Facebook. Kathy L.is the author of "The Intervention Book" in print, e-book, and audio.


Related Articles
Editor's Picks Articles
Top Ten Articles
Previous Features
Site Map





Content copyright © 2018 by Kathy L.. All rights reserved.
This content was written by Kathy L.. If you wish to use this content in any manner, you need written permission. Contact Kathy L. for details.