In Search of Bacchus -- Book Review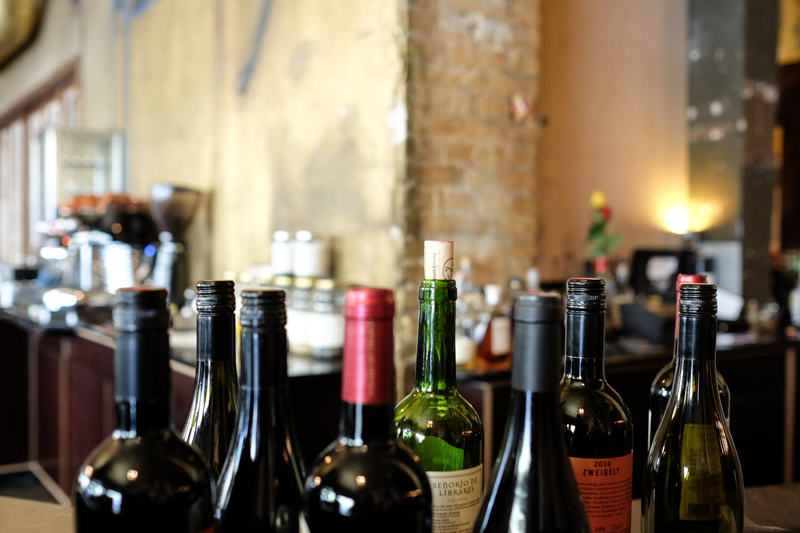 George Taber's first book recounted the events of the 1976 Judgement of Paris wine tasting that placed California wines on the world map. Taber was the only journalist present and his book, which was published to catch the 30th anniversary, inspired the movie
Bottle Shock
. His next, to
Cork or Not to Cork
, was a masterpiece of clear explanation of the factors and factions competing to seal today's wine bottles with portraits of the old cork producing families and the modern exponents of screwcaps and other closures.
Taber travelled to many wine regions in researching his books and that must have triggered an 'ah-ha' moment because the subject of his latest book is wine tourism. Tasting a wine in the place the grapes were grown in and where the wine was made "casts a magical spell" spell he explains and so he journeys to twelve of the "worlds most interesting wine regions" to explore wine tourism.
Eleven of the wine regions he has previously visited, only the twelfth, Kakheti in Georgia, is new to him. Each gets a detailed chapter starting with a history and then a report in varying detail of wineries and personalities to be found there, which is followed by a mini-chapter of 2-3 pages titled 'Diary of a Wine Tourist' where Taber undertakes some touristic endeavour such as blending wines in The Douro, touring tasting rooms in Napa or bungee jumping in Central Otago.
The book is a genial collection of stories, such as Michael Mondavi slowing traffic in 1960's Napa to encourage cars to turn into his fathers winery. The young 'Spatz' (meaning sparrow) Sperling in Stellenbosch making a wine so poor tasters call it shit, which spurs him to make them drink their words so he labels his wine with a sparrow excreting into a barrel. There's an arms dealer who supplied Saddam Hussein who is now developing wine tourism in Chile and an accountant who built a winery in a remote part of Australia and there hosts concerts by the cream of the world's musicians.
I expected to enjoy this book so much. I have travelled to four of the featured areas and know one of them very well.
But much of the book, especially the history sections, seems laboured. The initial chapter on Napa goes into too much detail on local zoning laws and political manoeuvrings, and it is not clear why featured wineries were selected.
The second region featured is Stellenbosch, in South Africa, which I know very well. Here Taber's history confuses the Cape of Good Hope with the Horn of Africa – which is at the opposite end of the continent – and relocates Cape Town into False Bay. Although the Cape wine region is quite compact Taber limits himself to Stellenbosch but with more than 150 wineries in that appellation he has plenty of choice. So I do not understand why he leaves Stellenbosch to go to Fairview in neighbouring Paarl and, having left his chosen area, does not then visit nearby Constantia Estate which has been making wine since 1688 and is a must for wine tourists with its historic buildings, vineyards, wine museum, winery tours and restaurants with staff in traditional costumes.
Amazingly, for his Stellenbosch Diary of a Tourist Taber doesn't walk, ride a horse or quadbike through vineyard trails, go to a wine fair, attend a vineyard picnic or take a wine class at the Cape Wine Academy in Stellenbosch. He doesn't visit a lifestyle wine estate where you can live among vines and share ownership of a winery, nor does he travel a few miles to the coast for the world's best shore based whale watching or do any of the other local wine land activities. Instead he flies 1,200 miles away from the wine regions to the other end of the country to stay at a luxury hotel in a game reserve where wine is included in its price.
Likewise, after his chapter on Bordeaux his diary mystifyingly takes place in Burgundy, a region distant in both miles and wine culture.
The two areas that Taber seems most interested in are Central Otago in New Zealand and Kakheti in Georgia. The writing is livelier and he gives a sense of being there, especially Georgia, although much of the New Zealand background is culled from Ric Oram's book Pinot Pioneers. But while in Central Otago Taber misses their local innovation which is being rolled out to winelands around the world and which might become wine tourisms most popular and innovative destination. This is the tasting theatre where you, via the medium of a movie, take a helicopter trip over the winelands landing at various wineries to meet with winemakers who talk you through their wine while you have a glass of the same wine your hand.
His conclusion is that the further distance one travels away from home the fewer wine tourists you'll find. As an example, he recommends South Africa which is 24 hours travel away for Americans. As such "it's your private reserve" and "should be visited before the world beats down its door." He forgets that one person's 'far away' is another's back yard as the packed tour buses lining Stellenbosch winery car parks already testify.
So the book is not a comprehensive or serious look at wine tourism and it doesn't give addresses or suggestions on travelling. Rather it is a diary of some wineries Taber visited and people he met with a dash of history and some anecdotes.
With that proviso, it is an amiable companion to pass some time with and, while not essential, would suit wine lover's bookshelf. And a useful addition to a gift list for the wine drinker in your life.
Disclosure: - this book was received free from the publisher for review purposes.
---
Peter F May is the author of
Marilyn Merlot and the Naked Grape: Odd Wines from Around the World
which features more than 100 wine labels and the stories behind them, and
PINOTAGE: Behind the Legends of South Africa's Own Wine
which tells the story behind the Pinotage wine and grape.
---

Too Cork or Not to Cork
Even the most jaded wine lover will enjoy and learn from this well written, easy reading yarn about that essential but disposable closure that must be removed before we can enjoy our favourite drink. If you're thinking of a present for a wine-lover, this book will not disappoint. ighly recommended.





In Search of Bacchus
A low key book following Taber's meanderings through twelve of the worlds wine regions. As reviewed above.







Related Articles
Editor's Picks Articles
Top Ten Articles
Previous Features
Site Map





Content copyright © 2022 by Peter F May. All rights reserved.
This content was written by Peter F May. If you wish to use this content in any manner, you need written permission. Contact Peter F May for details.