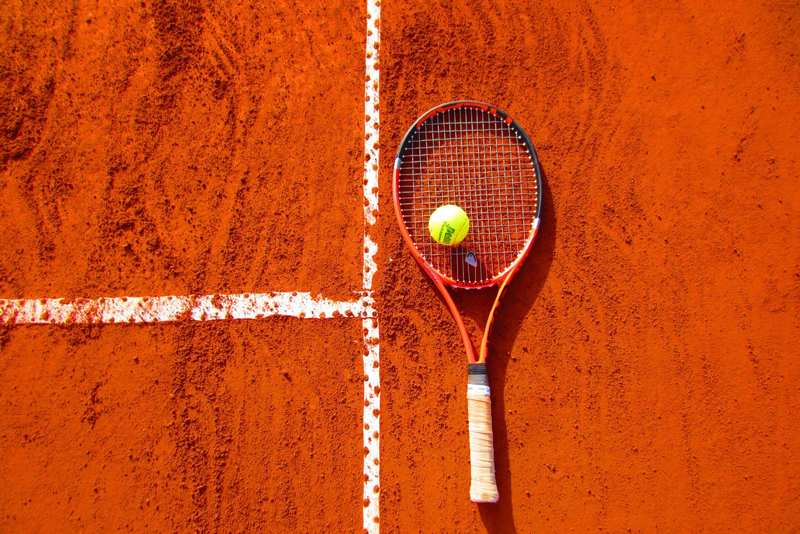 Indoor tennis courts are common place in areas with severe winters, or for those lucky enough to pay for indoor usage. For tennis players who have grown up playing on outdoor courts, moving inside may take some getting used to.

There is general agreement that indoor tennis provides more ideal conditions because there is no sun to serve into and no wind to blow your shots out. Instead, though, you have cement walls and a ceiling to deal with. In some cases you might also have poor lighting and no air circulation.

Because the conditions for indoor tennis are not influenced by outdoor elements, the game may play more true. All players on the court have the same advantage or disadvantage as far as conditions. The difference is how each player adapts to those conditions.

Playing indoors with a ceiling can be distracting if you're used to outdoor courts. You need to be careful with high lobs because if your ball hits the ceiling, it's your opponents point. This is where home court advantage can really make a difference.

You may also find with some indoor courts that there isn't as much running room as you would have outdoors. Typically the facility will fit in as many courts as they can, so it will probably be tight, without much extra room between and behind the courts. Be sure to check that out before getting too involved in a competitive match. The last thing you want to do is run into a cement wall.

While sun and wind may not be a factor playing indoors, lighting and temperature could be. Lighting on the indoor courts may be dim so you'll need to focus even that much harder on watching the ball. The other factor that you can't see is the temperature. If it's cold outside, chances are that it's cold inside as well. You may also find that there is no air circulation even though some facilities have small fans.

Playing indoor tennis is a treat for those who typically play outdoors. It's nice. It's different. It's not for everyone. Sure we'd all like to move indoors when the weather doesn't allow for tennis outside, but it's also nice to see the sun sometimes.

If you're going to play on indoor tennis court, be sure to take some time and think about how you can adjust your game to take advantage of the conditions.




Related Articles
Editor's Picks Articles
Top Ten Articles
Previous Features
Site Map





Content copyright © 2022 by Sandy Eggers. All rights reserved.
This content was written by Sandy Eggers. If you wish to use this content in any manner, you need written permission. Contact Sandy Eggers for details.