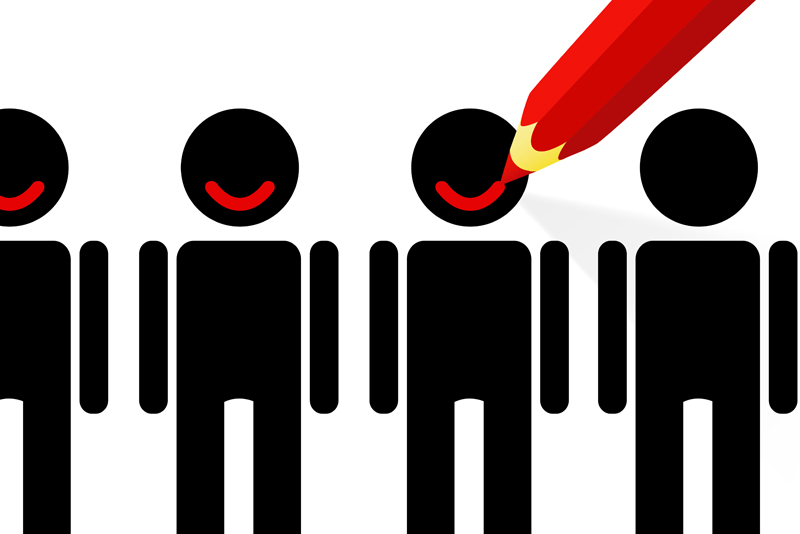 When we first begin our recovery through meetings, a sponsor, and the 12 Steps, we are usually pretty amazed that we could actually remain clean and sober for any length of time. For me, more than a few hours were something I had never been able to achieve until I could be honest with myself and my Higher Power.

Early sobriety can be very difficult for many people and for many reasons. Almost every aspect of our lives change. From our relationships with our family and friends, to changing our daily habits and routines and filling in all of that empty space we now have because we are now present 24 hours a day, seven days a week.

So because we are now present, we recognize what is happening daily in our lives. We have decided not to run away any longer when something doesn't go our way. Remember we gave up fighting everyone and everything but that doesn't mean things will go our way. As a matter of fact one of the great laments of newcomers is, "Does it get any easier?" Most of us answer affirmative but the truth is life doesn't always get easier; our ability to deal with it does. Dealing with life isn't a skill we learn overnight. So the danger is that it might seem easier to just go ahead and drink or drug even though we know, logically, the problem(s) will not disappear, But that is what relapse is all about. It doesn't have to make sense because we all know it is sheer insanity.

There are also those who are riding high on that pink cloud and life is wonderful and easy. Honestly, I have never been on the pink cloud and I don't regret that. What I have seen is that the "pink clouders" fly pretty high on their recovery (and are excited about it which is a good thing) but they sometimes don't expect that bump in the road. They are, at times, ill prepared to deal with issues because thus far their recovery has been relatively easy.

Whether you had an easy slide into recovery or you felt you were bombarded with every single problem that could ever be, each day we stay sober we learn better how to live our lives without drugs or alcohol. What seems trivial to non-addicts, such as an unexpected bill or being held up in traffic (everyday stuff) could put us over the edge. Today it seems almost embarrassing that we could ever feel that way. We can laugh at the minutia that we drank or drugged over because today we have learned how to handle even those types of things….normally!

Every day we are sober and every day that we can deal with the problems we encounter in life, we are preparing to be able to handle anything that can come our way. The inspiration for this article came from a friend who has almost six years of sobriety. He works a good program. Last week I found that he had been in a very serious climbing accident and that it is possible that he will never have full use of his leg again. He was not only an avid climber but a runner as well. Talk about life changing! My only thought after I spoke to him was that his Higher Power gave him an opportunity to build up the courage and strength he needed for almost six years so that he could deal with both the physical and mental trauma he is experiencing.

It usually happens that when I hear about a situation as I have just told you about my friend's accident, a similar situation involving someone else also comes to my attention. This is when I know that I am supposed to learn something about my own recovery from others. This other friend also has about six years of sobriety. I have known her for a long time and drive her home after our Monday night meeting. She has serious health problems that have forced her to quit her job and live home with her parents. She cannot drive and is constant pain. She is smart enough to make sure that her meds are in the custody of her family. I asked her if she thought that she had been granted sobriety for those years to be able to deal with her pain. Her response was that there was no way she could have withstood all she has gone through without the program and fellowship. Her honest answer was that without sobriety, she would have died.

If you believe in an all knowing, all powerful, all loving Higher Power (I do), then you understand that He knows your tomorrows. I do not see my glass as half empty by any stretch of the imagination. But I do know that because I can stay sober one day at a time, each and every one of those days gives me the opportunity to be a stronger person. Crisis does touch every one of us in some way, shape or form. A crisis may be the death of a loved one. A crisis may be the loss of a job or a home. It happens to all of us. But today when we are in crisis we can meet it prepared. We have an incredible toolkit, a Higher Power, sobriety and true gratitude that no matter what the problem(s), we can weather the storm and be the better for it. What an amazing way to live!

Namaste'. May you walk your journey in peace and harmony.






Related Articles
Editor's Picks Articles
Top Ten Articles
Previous Features
Site Map





Content copyright © 2018 by Kathy L.. All rights reserved.
This content was written by Kathy L.. If you wish to use this content in any manner, you need written permission. Contact Kathy L. for details.