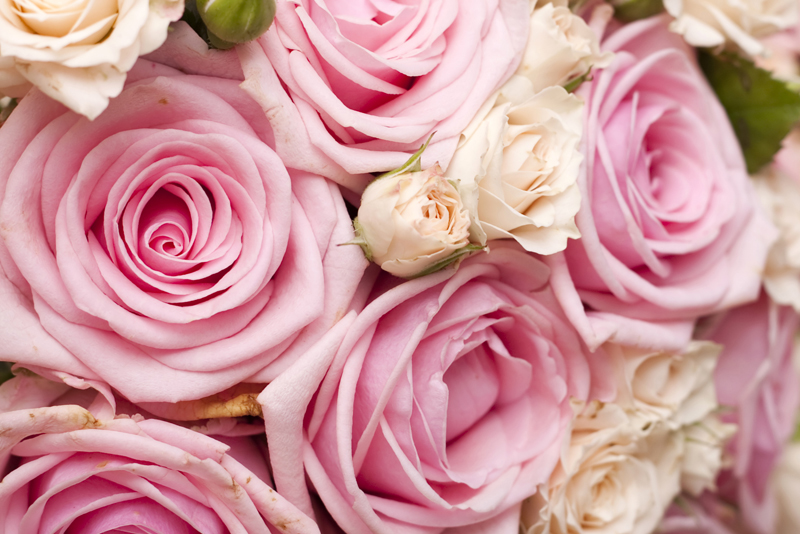 Have you shopped for perfume lately? It's like walking through a maze of mist and being accosted by perfume strips. No sooner than you've passed one counter another strip bearing maven is presenting you with yet another sample.
How do you choose the right perfume for you?
*
Know and understand that perfume smells entirely different on paper than the human body. The test strips will only give you an indication of what the scent blend smells like in general.
Once you put the same perfume onto your skin, body chemistry takes over and an entirely different fragrance aroma will emerge from your body.
*
Purchase in small quantities until you find a perfume that works for you. Also purchase in different mediums. For instance, if the perfume of your choice has an Eau de Toilette (Toilet Water) as part of the line, you might want to begin with it to sample the line. Toilet water is much less expensive than perfumes and would justify the purchase of trying it out.
*
If you've been lucky enough to find a designer perfume that works, see what else they have to offer in the same scent. Scent wardrobing is a way of extending your purchase and longevity of the perfume.
A body wash, spray mist, body lotion and perfume blend make a great scent wardrobe. The combination of items will create layers of the perfumed scent on your body and extend the aroma throughout the day. By end of day it will be subtle but at the same time will have provided you with a great smell all day long.
*
If you decide to have a perfume smelling marathon, be sure to have coffee beans at your disposal. Coffee beans clear your palette when smelling perfumes and reset your sense of smell.
*
It's been said that late afternoon is the best time to sample perfumes and that the power of smell is stronger at this time of day. I say test for yourself. If anything you'll learn what a perfume will smell like at different times of the day on your body.
*
When sampling a perfume, spray the desired blend on your wrist. Do Not rub your wrist together, it breaks down the composition of the blend and you've use the wrist that could have sampled another perfume.
*
Walk away from the counter, shop the mall and see just how well your perfume choose resonates with your body. If you get compliments, you know it's working for you. But if you begin to smell an unusual odor, check your wrist, it could be the perfume telling you that it's not a good match for your body chemistry.
Can the purchase of a perfume be a big deal?
Choosing the right perfume for yourself is a big deal. Never feel or allow someone to make you feel rushed to make a purchase, even if it takes you days to do so. You'll know if it's the right choice for you.
That's it for this week, Remember ...
Life Never Smelled So Sweet!
Juliette's Website
https://www.nyrajuskincare.com


Related Articles
Editor's Picks Articles
Top Ten Articles
Previous Features
Site Map





Content copyright © 2021 by Juliette Samuel. All rights reserved.
This content was written by Juliette Samuel. If you wish to use this content in any manner, you need written permission. Contact Juliette Samuel for details.