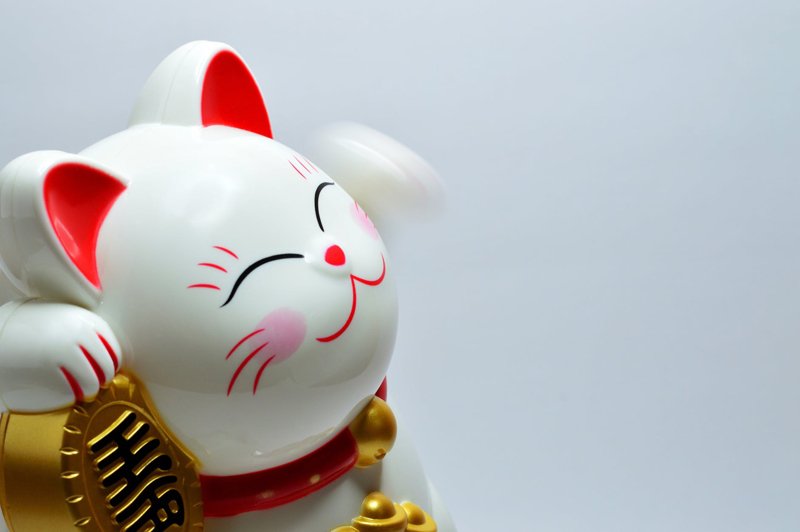 Porco Rosso
is a film produced by Studio Ghibli and directed by Hayao Miyazaki. The film was originally planned to be a short in-flight movie for Japan Airlines, and would be based off of Miyazaki's manga,
The Age of the Flying Boat
. However, as the film went into production, it was realized that it would work as a full-length theatrical film. War broke out in Croatia as
Porco Rosso
went into production, which ended up prompting a more serious tone for the film. The airline remained a major investor in the project, and the film was shown as an in-flight movie before its theatrical release in Japan on July 18, 1992. Disney, which has the distribution rights in the United States, released
Porco Rosso
on February 22, 2005.
Porco Rosso
is about an Italian World War I flying ace who is now working as a freelance bounty hunter. Somewhere along the line, he was cursed and transformed into a pig; however, the film never explains how he got the curse. Originally known as Marco Pagot, he is now known as Porco Rosso (which is Italian for "Red Pig"). Porco hunts down seaplane pirates in the Adriatic Sea. Even though Porco is rivals with the pirates, they can coexist with a minimal amount of bloodshed.
The film opens with Porco receiving a phone call about pirates attacking a ship and taking a group of school girls hostage. After a leisurely negotiation for the financial terms of the operation, Porco gets into his red sea plane and saves the girls.
After that, he takes his plane to Hotel Adriano, which is owned by Gina, one of Porco's closest friends. Gina also owns the only picture of Porco in human form, even though the picture has been defaced. While at Hotel Adriano, Porco meets Curtis, a hotshot pilot from America who is negotiating an employment contract with a band of pirates.
Later, as Porco flies into Milan for repairs on his plane, he is shot down by Curtis; Curtis believes that Porco is dead. However, unknown to him, Porco managed to land the plane on an island. When Porco gets to Milan, he has his plane repaired by S.P.A., which is an airline design shop owned by an old friend of Porco's. Because of the Great Depression, many of the men have left to find employment elsewhere.
The owner's granddaughter, Fio, is a 17-year-old aircraft designer. She and some of her female relatives works on the repair and design in the shop. At first, Porco has misgivings; however, after seeing Fio's designs, he relents and lets her work on the plane. As she works on the plane, Fio finds herself falling for Porco.
Meanwhile, Curtis finds his way to Gina's private garden and tries to woo her. Gina rebuffs him, saying that she has made a bet with herself that one day, Porco will come to her garden and take her away. Just then, Porco and Fio circle the garden while on a test flight, but Porco does not land.
When Porco and Fio arrive at Porco's island getaway, they are ambushed by pirates who have been waiting for Porco to return. Fio talks them out of killing Porco and destroying the plane by appealing to their honor as seaplane pirates.
Curtis also arrives on the scene, and challenges Porco to a duel. If Porco wins, Curtis has to pay off Porco's airplane repairs. If Curtis wins, Fio will marry him. Porco accepts the duel, which makes up the climax of the film.
The animation and storytelling are strong points for
Porco Rosso
. However, I think the pacing of the story may be too slow for younger children to enjoy. Personally, I think this film will appeal to anime viewers who are nine or 10 years of age and older.
Just like Disney's other Studio Ghibli releases,
Porco Rosso
was released as a two-disc set. The first disc contains the film and most of the special features. The first special feature is a roughly seven minute long documentary titled, "Behind the Microphone." During the documentary, you see some of the voice actors recording the English dialogue for the dub version of the film. There are also interviews with some of the English dub actors (Susan Egan, Cary Elwes, Michael Keaton, David Ogden Stiers, Brad Garrett, and Kimberly Williams-Paisley). It's a decent documentary for what it is.
Next is a three-and-a-half minute interview with Toshio Suzuki, the Japanese producer for
Porco Rosso
. The audio is in Japanese, and English subtitles are provided. Then, there are the original Japanese trailers and TV spots for the film. This feature runs for about eight minutes, and it has Japanese audio with some English subtitles. The spots are in one continuous piece; there is no way to select which ones you want to see. The final menu option in the special features menu allows you to register the DVD.
All that is on the second disc of
Porco Rosso
is a storyboard version of the film; basically, it's the movie, expect it only utilizes storyboards and none of the actual animation. Just like with Disney's other Studio Ghibli releases, I just don't understand releasing a storyboard version of the film on a second disc.
If you are a fan of Hayao Miyazaki and Studio Ghibli's films, then you should see
Porco Rosso
. Even with the unnecessary second disc, this is a DVD that should be in the collection of any anime fan.
In order to write this review, I checked out a copy of the DVD through the King County Library System.
This site needs an editor - click to learn more!

You Should Also Read:
The Cat Returns
My Neighbors the Yamadas
Pom Poko




Related Articles
Editor's Picks Articles
Top Ten Articles
Previous Features
Site Map





Content copyright © 2022 by Lesley Aeschliman. All rights reserved.
This content was written by Lesley Aeschliman. If you wish to use this content in any manner, you need written permission. Contact BellaOnline Administration for details.