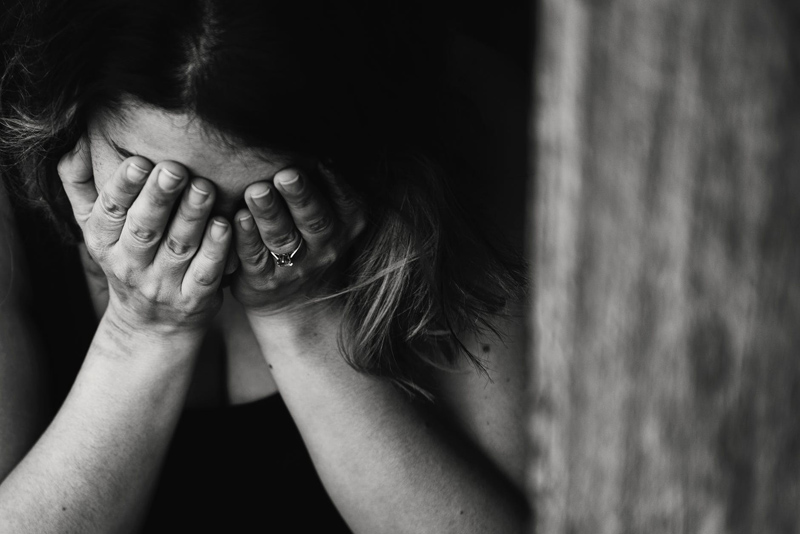 One way child abusers keep control over their victims is by threatening the children or their loved ones if they tell anyone about the abuse. Sometimes it's the shame induced by the abuse that keeps the child from telling. Abusers are skilled at making the child feel at fault for what is happening to them. One book that addresses this is Please Tell! A Child's Story About Sexual Abuse by Jessie, written and illustrated by a 9-year-old survivor.

Please Tell! begins with Jessie telling us how she was hurt by an uncle she loved and trusted. He threatens her and her family with violence if she tells. Finally, she gets up the courage to tell her parents who stop the abuse and take her to counseling. She shares her experience with the therapist and relates how the police went to see her uncle and he never hurt her again.

Jessie also talks about some of the effects of abuse in child's terms including nightmares, a fear of men and anger. She shares some of the tips her mother and therapist gave her to get over these effects. I believe this will help survivors who feel they aren't like other children. Jessie reassures them it's okay to feel the way they do and that things will get better.

Not everyone's story turns out this way. The parents may be the abusers and the child may feel even more threatened or those that they tell don't believe them. But true to the title, Jessie encourages other children to keep telling until someone believes them. The last page includes a helpful list of adults they could tell including other relatives, school counselors and the police.

The illustrations are straight out of a child's notebook. While they're very simplistic, I don't think this detracts from the story's effectiveness. In fact, I think small children will relate even more since the drawings look like something they could do.

The adults involved in the life of survivors can be as helpful as possible, but sometimes it takes the words of another child to help them feel less alone. Please Tell! is a short book at fewer than 35 pages. But like the simplistic drawings and language, the length doesn't detract from the story. Whether you know that a child in your life is a survivor or you suspect abuse, this book will help you approach a difficult subject using language the child can understand.

*Disclosure: I borrowed this book from my local library. It's also available at Amazon.com through the link below.





Related Articles
Editor's Picks Articles
Top Ten Articles
Previous Features
Site Map





Content copyright © 2022 by Trish Deneen. All rights reserved.
This content was written by Trish Deneen. If you wish to use this content in any manner, you need written permission. Contact Erika Lyn Smith for details.