Jehovah-Shammah, The Lord is Present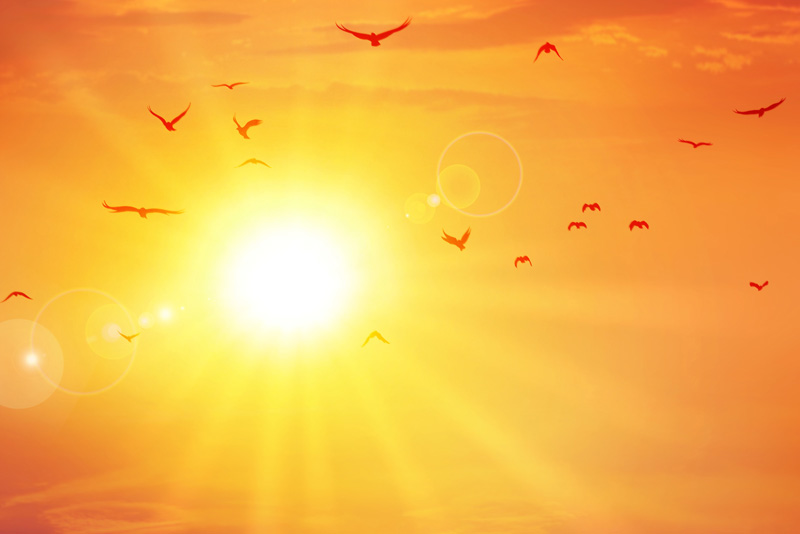 Jehovah-Shammah means
the Lord is Present
or
the Lord is There
. So much of life is beyond my control, I need my Heavenly Father. I want the Lord to be present in my life, my home, in my work place, in my city and in my country.
The name Jehovah-Shammah is used in the bible in Ezekiel 48:35. The book of Ezekiel begins with the prophet's vision, describing how Israel had ignored the holiness of God. As a result, God removed his presence from the people and from the city and temple, leaving them desolate. Israel repented. The book ends with a description of a restored Israel, the new city and the new people, demonstrating God's holiness. After a detailed description of the new city, he says that the name of the city will be Jehovah-Shammah - the Lord is There. In Ezekiel's vision, the people have returned to true worship and the Lord's presence has returned to them.
In another book of the Bible, the book of Isaiah, the prophet Isaiah foretells the birth of the Savior when he says that a virgin will give birth to a son and will call him Immanuel. (Isaiah 7:14) Immanuel means
God with us
. At the birth of Jesus Christ, God became flesh and lived on this earth as told in John chapter 1. God's presence became more tangible. His presence became something his people could see and touch. When Jesus returned to heaven to take his rightful place at the Father's right hand, he sent the Holy Spirit, the Comforter, to dwell within believers. God is Present with us at all times.
The Lord is always present. That knowledge should make Christians the most peaceful, joyful people on this earth. Why is it, then, that many of us feel stress, and anxiety on the same level as our non-believing friends? When we feel that he is far away, it is often because we are not worshiping Him. Our attention is on other things. We are chasing after monetary gain, or we are seeking pleasure, or making an effort to attract the admiration of others. We may be worrying over paying bills or "what you will eat or drink." (Matthew 6:25) We have taken our eyes off the one who is in control. We miss his subtle communication. By focusing on worry and by striving, we miss out on his peace that 'transcends all understanding." (Philippians 4:7)
In Philippians 4, Paul says to "Rejoice in the Lord always." And "The Lord is near." Rejoice in the Lord, focus on Him only, relying on the Creator to handle every crisis and every bend in the road. He is near. He is with us. He is Jehovah-Shammah.
You Should Also Read:
Jehovah - Mekaddeshkem
El-Shaddai
Jehovah-Shalom


Related Articles
Editor's Picks Articles
Top Ten Articles
Previous Features
Site Map



Follow @LynneChapman
Tweet





Content copyright © 2023 by Lynne Chapman. All rights reserved.
This content was written by Lynne Chapman. If you wish to use this content in any manner, you need written permission. Contact Lynne Chapman for details.