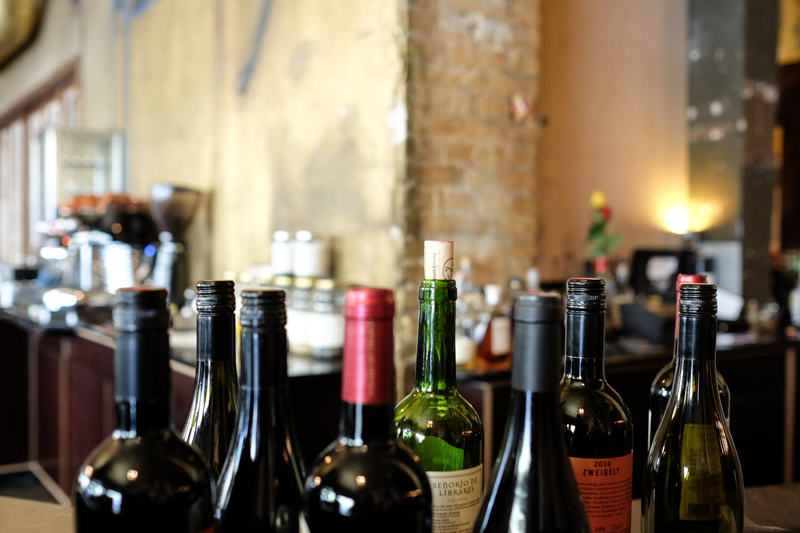 Chardonnay used to be called Pinot Chardonnay but experts said there was no relationship between Pinot Noir and Chardonnay so Pinot was dropped from the name. But the old timers were right and the experts were wrong. Science has proved a connection
DNA testing has revealed that an almost extinct white grape variety named Gouais performed a most important role as a parent of many of today's famous varieties.
It seems that Gouais has an affinity for Pinot Noir; cross pollination between Gouais and Pinot Noir has at various times in the past produced Beaujolais's Gamay and the two white Burgundy vines Chardonnay and Aligoté as well as half a dozen lesser known varieties.
It seems that peasants grew Gouais in their vineyards adjacent to those owned by the nobility planted with Pinot Noir, which is how the two varieties managed to cross breed so often.
But Gouais didn't remain true to Pinot Noir. It crossed with other varieties to create Riesling and Columbard, as well as the now rare Champagne grape Petite Meslier.
According to Wikipedia, Gouais is now extinct in France except for examples in a vine bank in Montpelier and can be found growing only in Switzerland.
To that add Australia, as I found to my surprise when I called into Chambers Rosewood Vineyards in Rutherglen, Victoria. Rutherglen as a whole, and Chambers in particular, are famed for fortified wines, both for sherry and port style and especially for luscious sweet dessert wines made from Muscadelle and Muscat.
Chambers also make table wines from familiar varieties as well as lesser known ones such as Chasselas, Mondeuse, Cinsault and Durif. And they make a varietal Gouais.
"We have two rows of Gouais," said winemaker and sixth-generation owner Stephen Chambers. "We received a whole load of different varieties from France in the 1800's," he told me. "They were all planted out and we kept growing those that did well here."
I tasted the 2002 and 2003 Chambers' Gouais, the first at the winery, the latter with dinner.
Gouais 2003
Medium dark yellow colour,
Subdued nose with a hint of lime-peel.
Lychees, quite acidic and some tannins. There's an oily mouth feel, and it has a clean crisp dry finish. I was concerned about the colour and though it was possibly a bit oxidised.
Knowing the ties to both Riesling & Chardonnay, one can make a connection - the mouthfeel of Riesling with some Chardonnay character.
It is not possible to make a generalisation about a grape variety by tasting just one example wine. This particular example was a quite simple, crisp dry wine and not one I'd go back for. I would however love to taste a more recent vintage from this producer and any other examples.
Disclosure: Peter F May visited Australia, Rutherglen and Chambers at his own expense, paid for tasting and that bottle of Gouais.
Have you tasted any rare wines? Please share with us by clicking on the 'forum' button on the right hand edge column of this page
---
Peter F May is the author of
Marilyn Merlot and the Naked Grape: Odd Wines from Around the World
which features more than 100 wine labels and the stories behind them, and
PINOTAGE: Behind the Legends of South Africa's Own Wine
which tells the story behind the Pinotage wine and grape.
---

Too Cork or Not to Cork
Even the most jaded wine lover will enjoy and learn from this well written, easy reading yarn about that essential but disposable closure that must be removed before we can enjoy our favourite drink. If you're thinking of a present for a wine-lover, this book will not disappoint. Highly recommended.





In Search of Bacchus
A low key book following Taber's meanderings through twelve of the worlds wine regions.







Related Articles
Editor's Picks Articles
Top Ten Articles
Previous Features
Site Map





Content copyright © 2022 by Peter F May. All rights reserved.
This content was written by Peter F May. If you wish to use this content in any manner, you need written permission. Contact Peter F May for details.