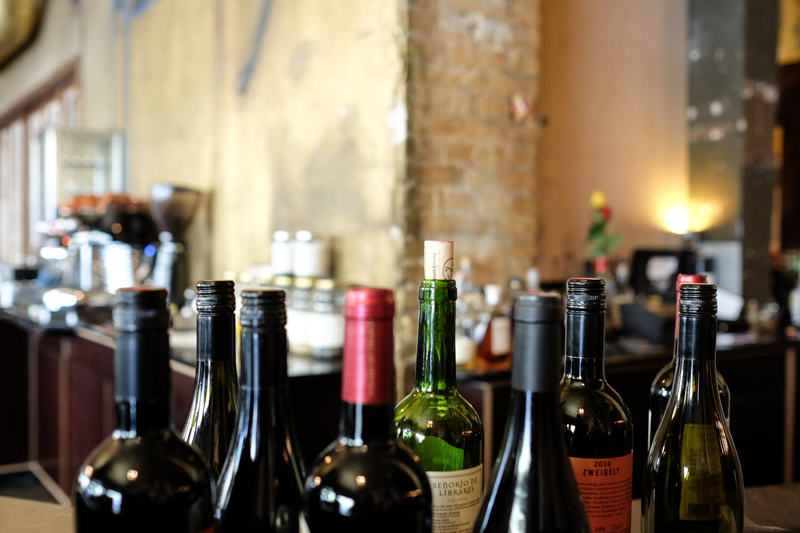 A recurring story going the rounds holds that blood products are found in wine, worrying for mad-cow disease reasons and distasteful for vegetarians. Peter F May looks at the facts.
There's a famous old wine called Bull's Blood. It gained the title when the besieged defenders of a Hungarian city poured it in their mouths and it stained their beards red. They fought so fiercely and defeated the Muslim invaders who, not knowing wine, believed the red showed they gained their strength from drinking the blood of bulls.
But some people think that today's wine really does contain the blood of bulls or other animals, and from time to time emails circulate around the internet warning people, for this reason, not to drink wine. It was after receiving such a warning that a concerned BellaOnline.com reader contacted me.
I was able to reassure her categorically that no blood products are used in the production of wine.
But how did such a story arise? It is because there is an element of truth in it. While not used now for many years, in the past a small amount of wines were fined using dried animal blood. None remained in the final wine but it was one of the products available for winemakers. Nowadays such usage is banned.
But why use it? And why is a wine 'fined'.
After wine is fermented, and especially red wine which is fermented with grape skins and seeds, there is a lot of solid waste which sinks to the floor of the fermenting tank. Wine is 'racked', a winemaking term for pumping the clear wine off while leaving the debris behind.
But usually the wine is still not completely clear. Tiny dust sized particles remain floating in the wine seemingly unwilling to sink down. The removal of these is called fining. There are two ways to do it. The first is to pump the wine through sheets of very fine filters, and this is the method used in mass market wines. It is effective fast and inexpensive and supermarket consumers will not accept a wine that is other than bright and crystal clear. However, many wine experts consider that as well as removing fine particles the filtering process is too rough and removes some flavour and complexity from the wine.
The other, gentler, technique is to add something to the wine which attracts particles to stick to it. The original fining agent, still used today in artisan wineries, is beaten egg whites. Take four eggs, separate the whites and whip them with a fork then drop the result into a barrel of wine. We know now that a static electrical charge is created which acts like a magnet and draws the tiny debris to it. The lump of eggwhite settles to the floor with all the dirt stuck to it and then the clear wine can be removed. And winery workers eat yolk omelettes until they are sick of them.
Other products that work in the same way include isinglass, which is made from fishes swim bladders, casein made from dried milk and bentonite, a type of clay powder. Wines fined with bentonite sometimes carry the message 'no animal products used' on their labels.
And in the past, in a few European countries, some wineries used a fining material made from dried cattle blood, a method now illegal.
Some small wineries do not fine or filter their wines, believing both processes removes flavour and their labels often state 'unfined and unfiltered.' This is a indication that the wine will be cloudy if shaken about, that it is not a fault, and that these wines need to be treaded carefully. So you don't buy such wines and take them home for immediate consumption. But you let them stand upright for a day or two and open and pour them with care. Maybe you decant such wines, pouring them in one gentle movement into a serving container and leaving the dregs behind in the bottle.
Have you had an unfined and unfiltered wine? Did it taste better? Did you have problems with the debris? Did you decant it? Share your thoughts with us on the forum by clicking the logo to the right.
---
Peter F May is the author of
Marilyn Merlot and the Naked Grape: Odd Wines from Around the World
which features more than 100 wine labels and the stories behind them, and
PINOTAGE: Behind the Legends of South Africa's Own Wine
which tells the story behind the Pinotage wine and grape.
---

Too Cork or Not to Cork
Even the most jaded wine lover will enjoy and learn from this well written, easy reading yarn about that essential but disposable closure that must be removed before we can enjoy our favourite drink. If you're thinking of a present for a wine-lover, this book will not disappoint. Highly recommended.





In Search of Bacchus
A low key book following Taber's meanderings through twelve of the worlds wine regions.







Related Articles
Editor's Picks Articles
Top Ten Articles
Previous Features
Site Map





Content copyright © 2022 by Peter F May. All rights reserved.
This content was written by Peter F May. If you wish to use this content in any manner, you need written permission. Contact Peter F May for details.