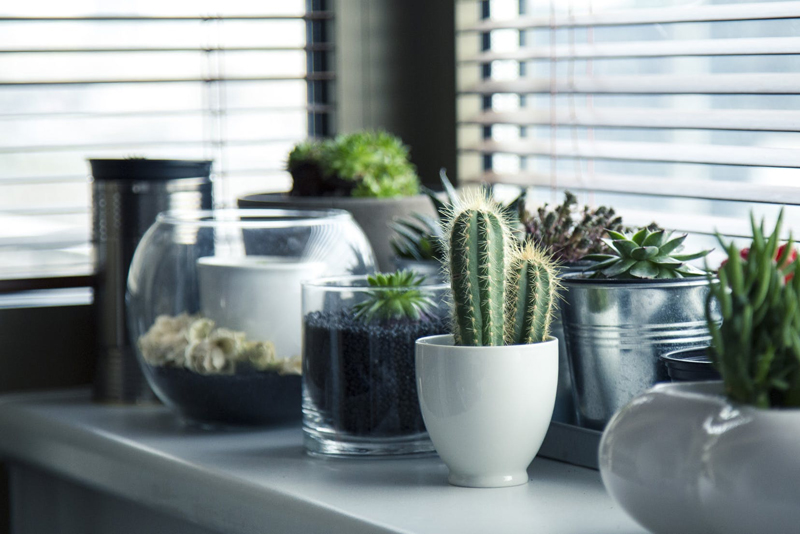 If you're a fan of flowering plants and don't mind putting in a little extra effort, an Azalea might be just the plant for you. Typically, the type of Azalea you see grown as a houseplant is Rhododendron simsii, or the Florist's Azalea. Other types of Azalea may be grown indoors for a time, but the Florist's Azalea is best suited to it. Azaleas are often given as gifts, especially around the holidays.

Azaleas need plenty of sunlight. Typically it is recommended that they receive bright, indirect sun throughout the day. If you don't live especially close to the equator, some direct sun may be okay, particularly during the winter. Azaleas prefer temperatures in the 60s so you may also keep it outside for a time when the weather is right.

Keep the potting mix moist at all times, but not wet. If you are not accustomed to keeping potting mix moist, be careful that you don't over-do it. If the plant sits in too much water the roots will rot. Yellowing leaves that eventually drop off are a sign of root rot, though by the time this occurs it is extremely difficult to save the plant.

Watering with well water will often cause potting mix to become more alkaline, but Azaleas need acidic soil. Irrigate with rain water, if you can; city water is the second best choice. Avoid using softened water if possible, as the added salt makes it difficult for the plant to take up the moisture it needs. As a result, the plant is sitting in water that it can't easily use, increasing the chances of the roots rotting. Use a fertilizer that is specially formulated for acid-loving plants.

Propagation of Azaleas should be done by cuttings or layering. Seed propagation can be done but will not likely produce a plant that looks like the parent plant; this would be more of an experiment in breeding. Seed pods can be collected as they begin to brown. Seeds can be sown on a mixture of sand and perlite and covered with a clear plastic cover. Transplant seedlings when they have at least two sets of true leaves to another flat filled with sand and perlite, providing a couple of inches of space for each plant. The transplants will remain in the second flat for about a year before being moved to their own individual pots.

Mealy bugs and spider mites are the most common pests of Azaleas. The plants tend to be pretty full and lush, so bringing a healthy one home is the easiest way to prevent hassles in the future. Look the plant over carefully before purchasing.


This site needs an editor - click to learn more!

You Should Also Read:
Poinsettias
Christmas Cactus
Houseplants Newsletter




Related Articles
Editor's Picks Articles
Top Ten Articles
Previous Features
Site Map





Content copyright © 2022 by Lisa Beth Voldeck. All rights reserved.
This content was written by Lisa Beth Voldeck. If you wish to use this content in any manner, you need written permission. Contact BellaOnline Administration for details.